St. Mary's Cemetery of Biddeford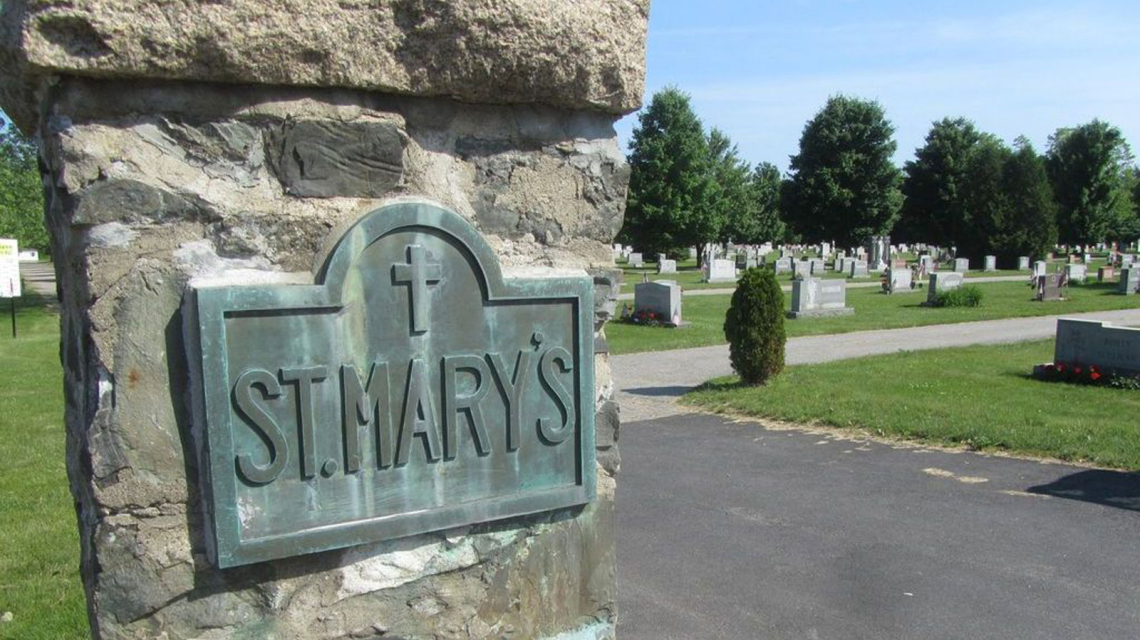 Fr. Thomas Kenney was appointed the first pastor of St. Mary of the Assumption Parish in Biddeford in 1855. He purchased an allotment of land to form a cemetery off Elm Street in an area on the outskirts of the city. A number of further purchases in 1891, 1892, 1900, 1913 and 1931 have seen this small cemetery expand to cover an area of 25 acres.
The cemetery is open all year for visitors from 7:30 am until dusk. An annual prayer service is held on the Sunday of Memorial Day weekend.
In 1999, a small shrine was formed in the All Souls section of the cemetery. The central feature is a statue of Mary which was relocated from St. Mary's convent where it had been for about 100 years. The statue was restored by Rita Souvigney, a local artist and parishioner. The shrine was blessed on November 2, 1999.
In November 2002, Fr. Brendan Harnett consecrated a section of the cemetery where unbaptized and others are buried.
Thanks to a memorial donation received in 2005, a statue of St. Patrick stands as a focal point of the St. Patrick's section at the rear of the new area across from the gazebo.
A columbarium has been erected in the oldest section of the cemetery to form the 14 Stations of the Cross, and people may choose to inter the cremated ashes of their loved ones at one of the stations.
Please contact a family service advisor at 207-282-0747 to update your contact information or to receive information on pre-planning your own cemetery arrangements. We are open Monday through Friday 8 a.m. to 4 p.m.
Contact Us
St. Mary Cemetery (Physical Location)
Elm Street
Biddeford, ME 04005
St. Mary Cemetery (Office – Located at St. Joseph Cemetery)
120 West St
Biddeford, ME 04005
207-282-0747
Click here or scan the QR code to update your contact information with one of our cemeteries.
Resources
Genealogy - Official St. Mary Cemetery burial database. This information is updated yearly and is a record of all known burials.
Find A Grave (External link) - Information on burial locations and pictures of headstone and markers at St. Mary's Cemetery which have been uploaded by volunteers. This is an independent website and is not affiliated with the cemetery.