Notre Dame Cemetery of Springvale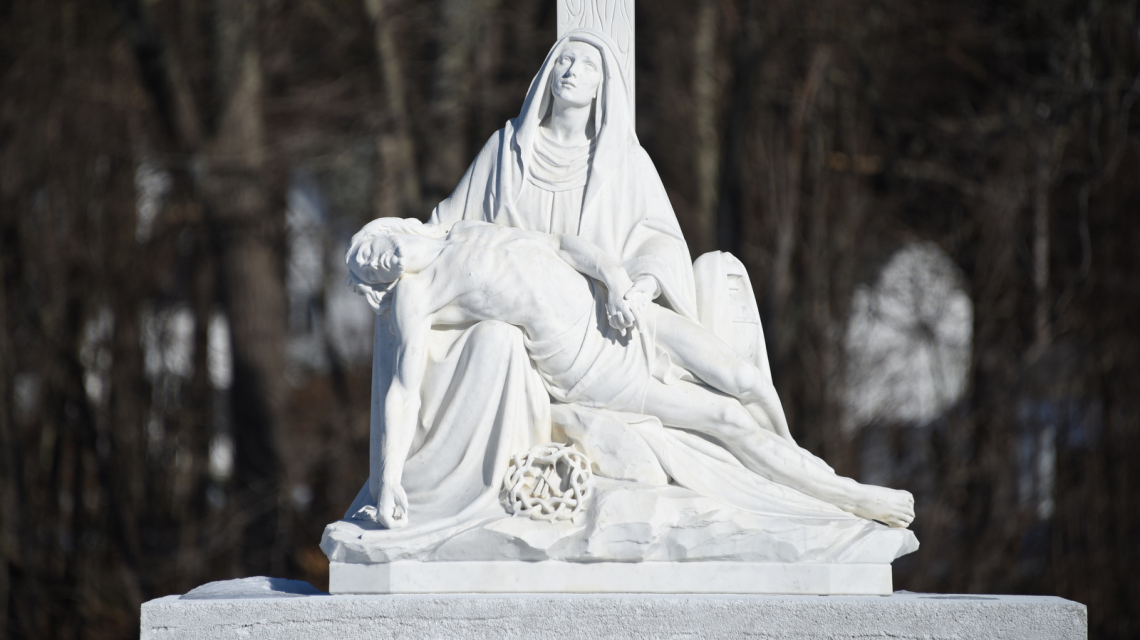 Notre Dame Cemetery is located on approximately 14 acres of land off Pine Street in Springvale.
Viens is the last name of the earliest burial known to happen here. The headstone notes the date of passing as August 28, 1884.
The cemetery features a beautiful Pietà, a sculpture depicting Mary holding Jesus after his body was taken down from the cross.
Since there are currently no street signs in the cemetery, each section is identified by where it is situated. For example, entering through the first gate, you would find the "Front Right" section on your right, and the "Middle" section on your left. If you keep going, you'll reach the "Circle" area. All of the areas are based upon entering through the first entrance.
Please contact a family service advisor at 207-324-6040 to update your contact information or to receive information on pre-planning your own cemetery arrangements.  We are open Monday through Friday 8 a.m. to 4 p.m.
Contact Us
Notre Dame Cemetery (Physical Location)
Pine Street
Springvale, ME 04083
Notre Dame Cemetery (Office)
St. Thérèse Parish
66 North Ave.
Sanford, ME 04073
207-324-6040
Click here or scan the QR code (above right) to update your contact information with one of our cemeteries.
Resources
Cemetery Map - A map of the entire cemetery, showing sections & lots.
Genealogy - Official Notre Dame Cemetery burial database. This information is updated yearly and is a record of all known burials.
Find a Grave (external link) - Information on burial locations and pictures of headstones and markers at Notre Dame Cemetery which have been uploaded by volunteers. This is an independent website and is not affiliated with the cemetery. 
Cremation Guidelines - Information and answers to frequently asked questions for families planning the burial of cremated remains.