Parish Catechetical Leader Certification
"The single most critical factor in an effective catechetical is the leadership of a professionally trained parish catechetical leader." - National Directory for Catechesis, 54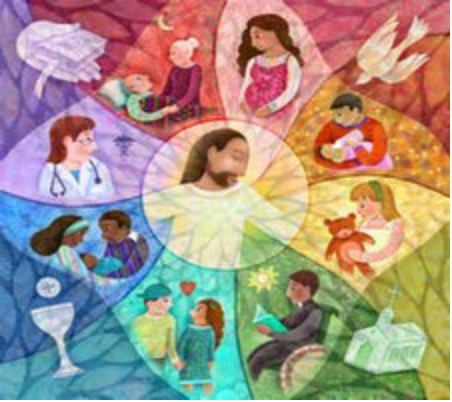 Every parish catechetical leader (PCL) and youth ministry coordinator (YMC) must be properly prepared, educated and formed to lead and inspire the people of their parish in the faith of Jesus Christ. The PCL and YMC are more than coordinators of programs; the are disciples, visionaries and role models who desire to bring all people into a relationship with Jesus Christ.
New: Pathways for Formation of Catechists and Catechetical Leaders (begin using August 2021)
New: Annual Report Form for Catechetical/Youth Ministry Leader Ongoing Formation and Development editable Word document   downloadable PDF (begin using for August 2021)
Certification
In the Diocese of Portland, certification includes Theological Formation, Pastoral Formation, Ongoing Formation and Spiritual Formation. Pathways already approved for obtaining and maintaining certification include:
Ongoing Formation is provided by the Office of Lifelong Faith Formation through monthly meetings of the Lifelong Faith Formation Association (LFFA), a variety of ministry workshops, a yearly retreat and the annual Parish Life Conference.  Spiritual Formation can be attained through reception of the sacraments of Reconciliation and Eucharist as well as other endeavors.
PCLs and YMCs Seeking Certification
• Notify OLFF when you begin your first course
• Register online with the college of your choice
• Contact OLFF for an interview when theological and pastoral formation is completed
• Please contact OLFF staff if you need assistance.
For a printable copy of this brochure, click here.
Ongoing Formation
Upon completion of certification, click here for information about ongoing formation and ministerial development.
Meaningful Practices
• Participate in Sunday Eucharist
• Attend an annual retreat
• Participate in a parish mission
• Receive the sacrament of reconciliation regularly
• Seek spiritual direction
• Commit to reading Scripture
• Surround yourself with spiritual companions with whom to share your faith