Hispanic Ministry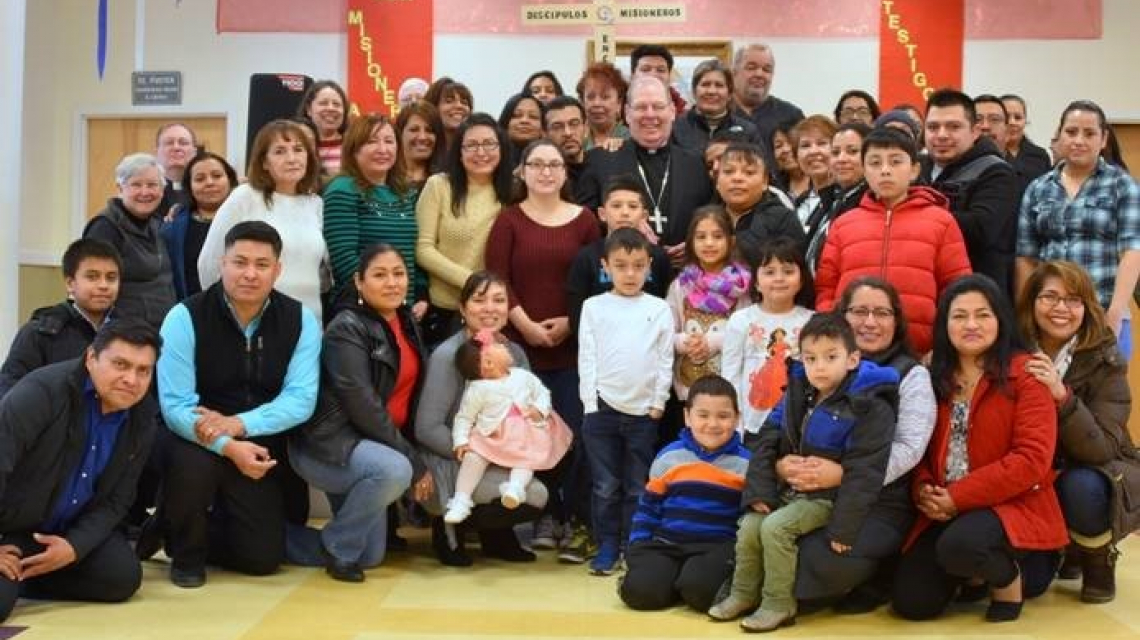 Financiada en gran parte por la Campaña Católica anual, la Oficina del Ministerio Hispano ayuda a la comunidad hispana que vive y trabaja en Maine ofreciendo misas en español y preparación sacramental, incluida la preparación para el matrimonio y el bautismo; formación en la fe para adultos y niños; educación sobre el apoyo al servicio social en el estado; y ayudar a individuos y familias a involucrarse más en la vida parroquial. Con la comunidad latina en Maine estimada en más de 20,000, la necesidad de alcance nunca ha sido mayor.
Si usted o alguien que conoce podría beneficiarse de los servicios de la Oficina del Ministerio Hispano, comuníquese con el Padre. Michael Sevigny, OFM Cap., al 207-705-3752; Hermana Elsa Telón, RSR, al 207-618-2156; Rosario Starratt al 207-312-4716; Hermana Miriam Maradiaga, RSR, al 207-838-1584, o José Pérez al 207-653-5609.
Misas en español en Maine
Augusta
St. Monica Chapel
5 Kendall Street
Every Saturday at 5:30 p.m.
Brewer
St. Teresa Church
425 S. Main Street
Every Sunday at 1 p.m.
Cherryfield
St. Michael Church
51 Elm Street
First Sunday of the month at 1 p.m.
Lewiston
Holy Cross Church (Rivier Adoration Chapel)
1080 Lisbon Street
Every Saturday at 6 p.m. (livestreamed at www.princeofpeace.me)
Pittsfield
St. Agnes Church
238 Detroit Street
First and Third Friday of the month at noon. 
Portland
Sacred Heart Church
65 Mellen Street
Every Sunday at 1 p.m.
Sanford
Holy Family Church
66 North Street
Second and Fourth Sunday of the month at 5 p.m.
Skowhegan
Conference Room at Kyes Motel
137 W. Front Street
Every Saturday at noon.