Marriage Preparation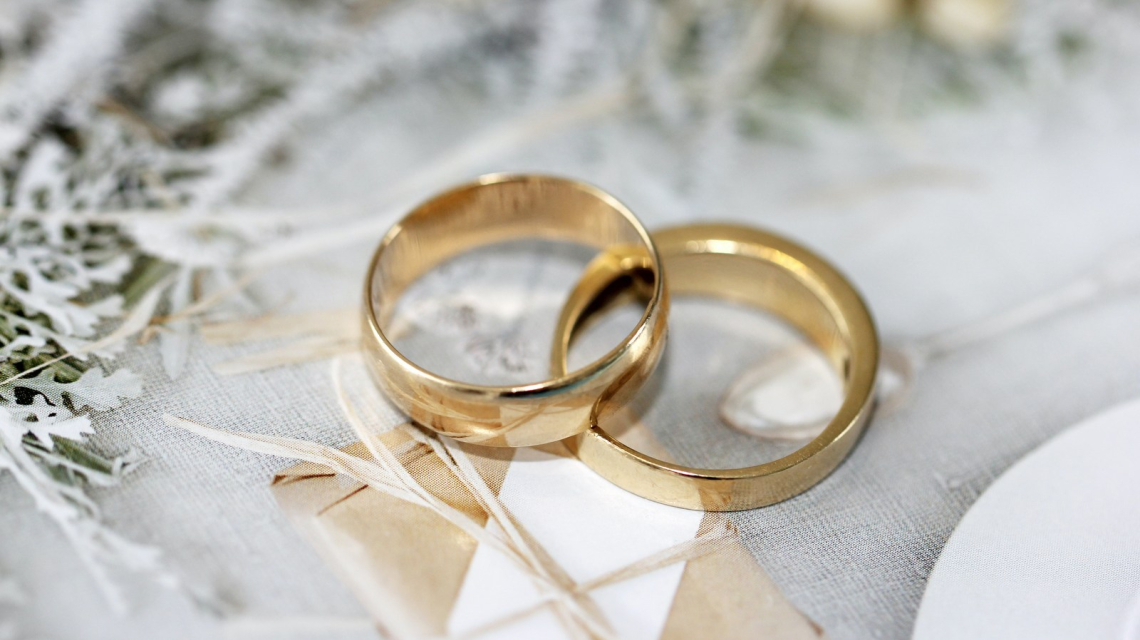 "Marriage consecrated by God preserves that bond between man and woman that God has blessed ever since the creation of the world." - Pope Francis
Helpful Resources for Planning a Catholic Wedding
Planning a Catholic Wedding  from United States Conference of Catholic Bishops
Catholic Wedding Help from Our Sunday Visitor
Rosary for Engaged Couples including special prayers and meditations (developed for the Year of the Family, available in English, Spanish, and French)
Connecting with a Parish
A vital step in preparing for your marriage is to talk with the priest or deacon, so you can lock in a date and a church for your ceremony and begin the immediate preparation needed for the sacrament of holy matrimony. Talk with him about the marriage preparation requirements and local possibilities. You may arrange to participate in a program at the parish or through another option recognized by the Diocese of Portland.
Parishes most often offer marriage preparation programs once a year. Some are in-person only, and others are completed fully or partially online. 
Upcoming In-Person Marriage Preparation Programs
Cathedral of the Immaculate Conception Guild Hall
307 Congress Street, Portland
Dates: Sundays - February 5, 12, 26, and March 5, 12, and 19 (with a snow date of March 26)
Time: 2:30 p.m. to 5 p.m., (Followed by Sunday Vespers at 5:30 p.m. if you wish)
Contact: Carolyn Mitchell at 207-773-7746
Cost: $100
---
St. John Church
207 York Street, Bangor
Transformed in Love: A Catholic Marriage Preparation Program will be held at St. Mary Church, 768 Ohio Street in Bangor, on March 11 and 18. Topics will include Knowing Your True Self, Strengthening Communicatons Skills, Managing Expectations, Financial Planning and Strategies, and Keeping Christ at the Center of our Marriage.
Contact: Jennifer Hikel at 207-217-1449 or [email protected].
FMI: https://stpaulbangor.me/marriage-prep-program
Cost:  $100 per couple.
Online Preparation Programs
Preparing for Sacramental Marriage from Kathy & Steve Bierne, Portland ME
Transformed in Love Marriage Preparation from the Archdiocese of Boston
Catholic Marriage Preparation from the Archdiocese of Chicago
Agape Catholic Ministries from Colorado Springs
Are you a current member of the US military? Check out the website for the Archdiocese for the Military Services USA to learn what they offer for marriage preparation.
For Parish Leaders
If you have any questions, contact Hannah or Lori in the Office of Lifelong Faith Formation at 207-773-6471.
"Telling Anew the Story of Marriage" (Marriage Preparation Guidelines - 2009)
Diocesan policy, permissions, dispensations, etc.
Why do Catholics get married in the Church?
This short video gives a reason rooted in Christ and the couple.