Preplanning your cemetery needs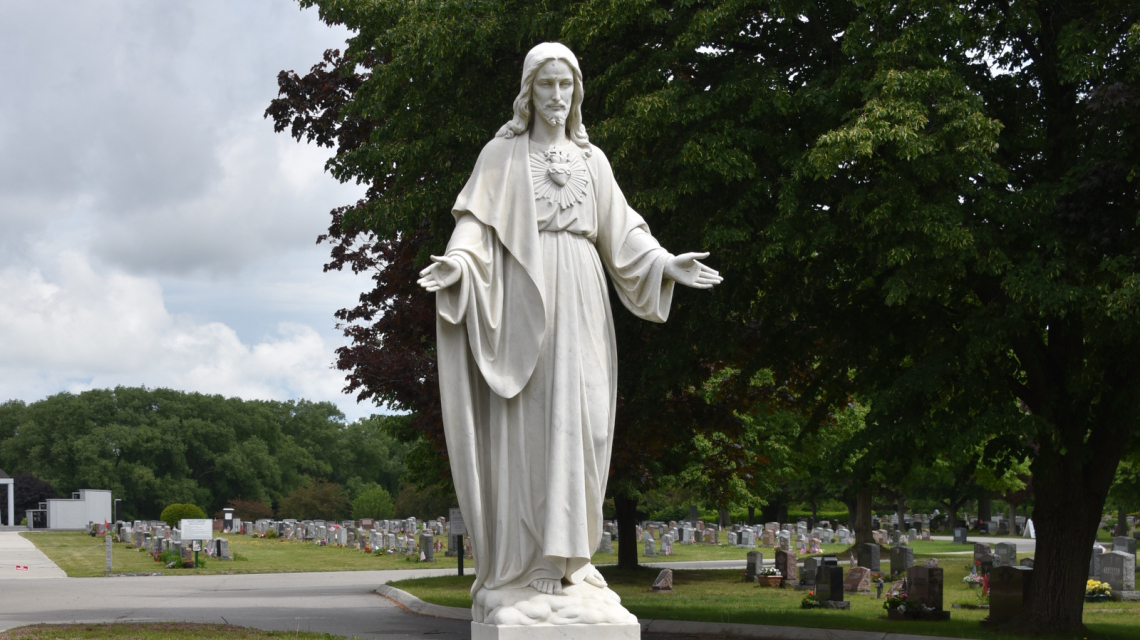 As Christians, what we believe about death strongly influences how we live our everyday lives. We must carry life's crosses and bear incredible losses with hope in our hearts. We must gaze upon the bodies of our deceased loved ones and remember that "God so loved the world that he gave his only begotten Son, that whoever believes in him shall not perish, but have eternal life" (Jn 3:16).
Unlike many in our secular society, we do not turn away from death nor allow ourselves to believe that death is the end. Trusting that God will "wipe every tear" (Rev 21:4), we stand before him in grief but not despair. Woven into the context of our funeral rites are an abundance of Catholic symbols and metaphors that convey the dramatic journey from baptism to redemption through Christ.
That is also true at our Catholic cemeteries, which provide a welcome sanctuary for family and friends to come together in the belief that life has not ended. While we draw strength from our faith, the loss of a loved one is never easy. It is why planning ahead is one of the most loving and responsible things you can do for your family.
At Maine's Catholic cemeteries, our goal is to provide you with unwavering support, education, and resources to keep you strong and to ease your stress throughout the entire process. With our assistance in planning for your family's cemetery needs, you can provide peace of mind to yourself and your loved ones. Our staff of experienced family service advisors is a rich resource that will thoughtfully assist you in planning in advance so that your wishes are met, your family's burden is reduced, and today's favorable prices are secured.
Benefits of planning in advance:
• Secure peace of mind
• Interest-free payment plans
• Ensure your funeral and cemetery wishes are met
• Avoid emotional overspending
• Reserve an inspiring location
• Cemetery services are guaranteed at today's prices
Maine Catholic Cemeteries is committed to providing quality services and personal attention to all families. We offer affordable, traditional, and unique options, ensuring that the services chosen represent the deceased. We are your complete resource for cemetery services, all under the guidance of the Catholic Church. Families can take care of all their needs in a single visit, coordinating the arrangements with the parish, priest, and staff.
Contact Us
Please contact a family service advisor for more information on pre-planning:
Calvary Cemetery in South Portland & Holy Cross Cemetery in Yarmouth: 207-773-5796
St. Joseph & St. Mary Cemeteries in Biddeford: 207-282-0747
St. Ignatius & Notre Dame Cemeteries in Sanford/Springvale: 207-324-6040
St. Peter and Mt. Hope Cemeteries in Lewiston and St. Anne, Mt. Calvary, Ss. Cyril & Methodius Cemeteries in Lisbon/Lisbon Falls: 207-782-8721