Mount Pleasant Catholic Cemetery of Bangor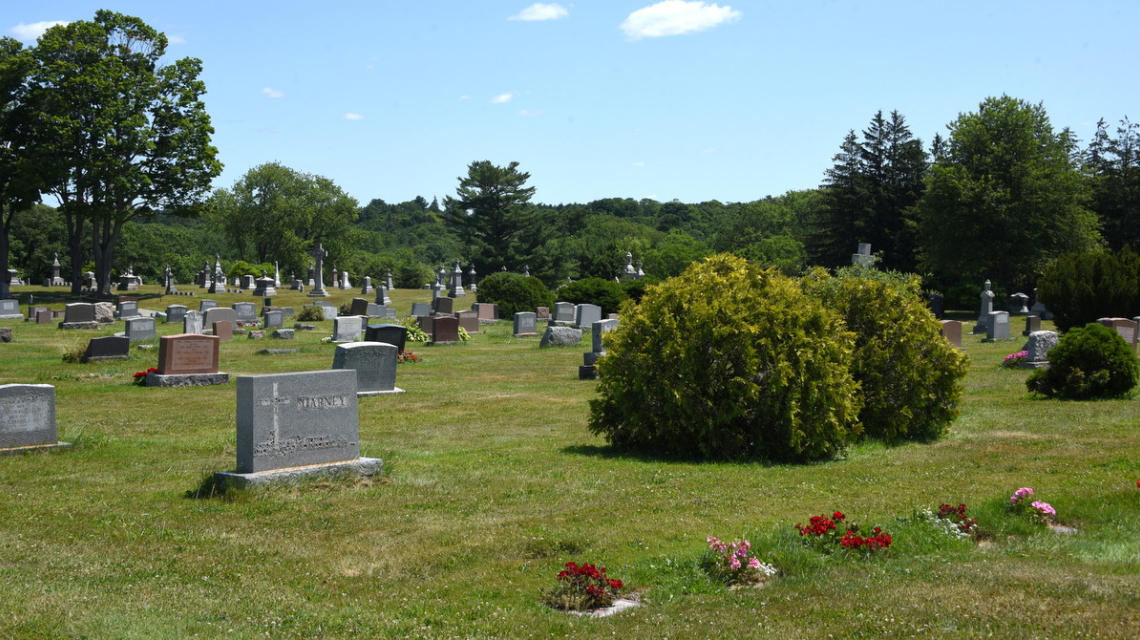 The mission of Mount Pleasant Catholic Cemetery in Bangor is to fulfill the corporal and spiritual works of mercy to bury and pray for the dead.
The cemetery is operated by St. Paul the Apostle Parish in Bangor. (It is not diocesan-managed.)
Mount Pleasant Catholic Cemetery offers a beautiful and dignified place of rest for our beloved deceased. Lots are available to both Catholics and non-Catholics and may be pre-purchased.
Among the new additions to Mt. Pleasant Cemetery is a cremains garden, located on the 14th Street side of the office. The cremains garden is designed to satisfy a growing demand for cremation lots. It includes a columbarium, a structure for the interment for cremation urns, surrounded by brick walkways lain in the form of a Celtic cross. The columbarium is six-sided with each side containing twelve 'niches', each capable of holding either one to two cremain urns. Each niche face will be furnished with a stylishly designed bronze plate containing the names and dates of the deceased. (Details) 
The area surrounding the columbarium, amounting to approximately 1/24 acre, is subdivided into four-foot square cremain burial lots, which may be marked by either flat markers or small upright monuments. 
Connect with us
449 Ohio Street
Bangor, Maine
207-947-4322
https://www.stpaulbangor.me/mount-pleasant-cemetery
Directions Click Here
More Information
Guidelines - Cemetery Guidelines Adopted July 2006
Early History - Early History of the Catholic Church in Bangor