Thanksgiving Meals 2023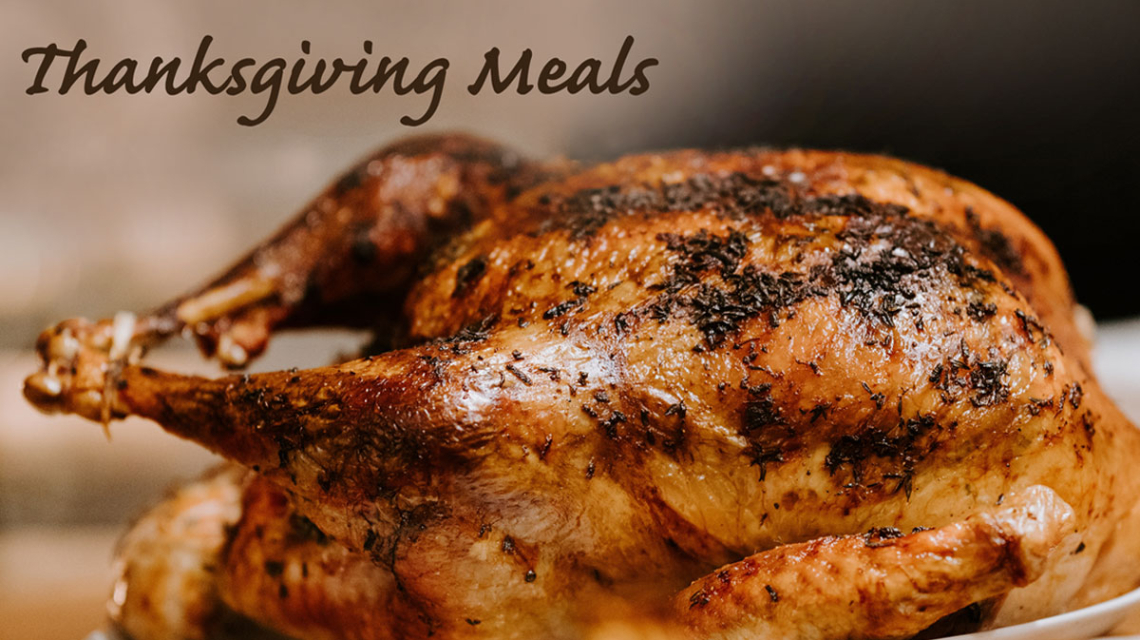 Some parishes in the diocese are offering free community meals on Thanksgiving to which all are invited. You will find a listing below.
Many parishes also assemble Thanksgiving baskets for community members in need. If you wish to participate as a donor or recipient, please contact your parish.
Most Holy Trinity Church, Saco
All are invited to 24th annual free Community Thanksgiving Dinner, which will be served from 11 a.m. to 2 p.m. on November 23 in the hall of the Most Holy Trinity Church, 271 Main Street in Saco. The dinner will feature turkey with all the fixings, along with dessert and beverages. Dinners are also available for takeout and for delivery. Orders for delivery must be placed in advance by calling the parish office at 207-282-3321, ext. 100, before Monday, November 21, at 4 p.m.
There is no charge for the dinner, but anyone wishing to make a donation towards it may send a check to the Knights of Columbus, PO Box 1487, Biddeford, ME 04005. Checks should be made out to Knights of Columbus with turkey dinner noted on the memo line. 
The dinner is sponsored by the Knights of Columbus and a caring community, with special thanks to Good Shepherd Parish. For more information, contact Mike Bolduc at 207-468-0106 or [email protected]. 
St. Catherine of Sienna Church, Norway
After a two-year absence, St. Catherine of Sienna Church, 32 Paris Street in Norway, will again host a free community Thanksgiving dinner.
The traditional turkey dinner will be served in the parish center at noon for anyone who wants to share a meal with friends and neighbors. If you need a meal delivered or know someone who does, please call the parish at 207-743-2606. To help with preparation, the parish also asks that you call if you know you're planning to attend, although anyone is welcome to stop by.
St. Mary of the Visitation Church, Houlton
St. Mary of the Visitation Parish's annual Thanksgiving Day Dinner will be held Thursday, November 23, in the church hall, located at the back of the church. A free, traditional turkey dinner with all the fixings will be served from 11:30 a.m. to 2 p.m. You can eat in or take out.
The dinner is for anyone in the community who would like to join together to celebrate the holiday. If you don't want to eat alone, cook a large meal, or spend the money on a big dinner, come on over!