Support the people of Ukraine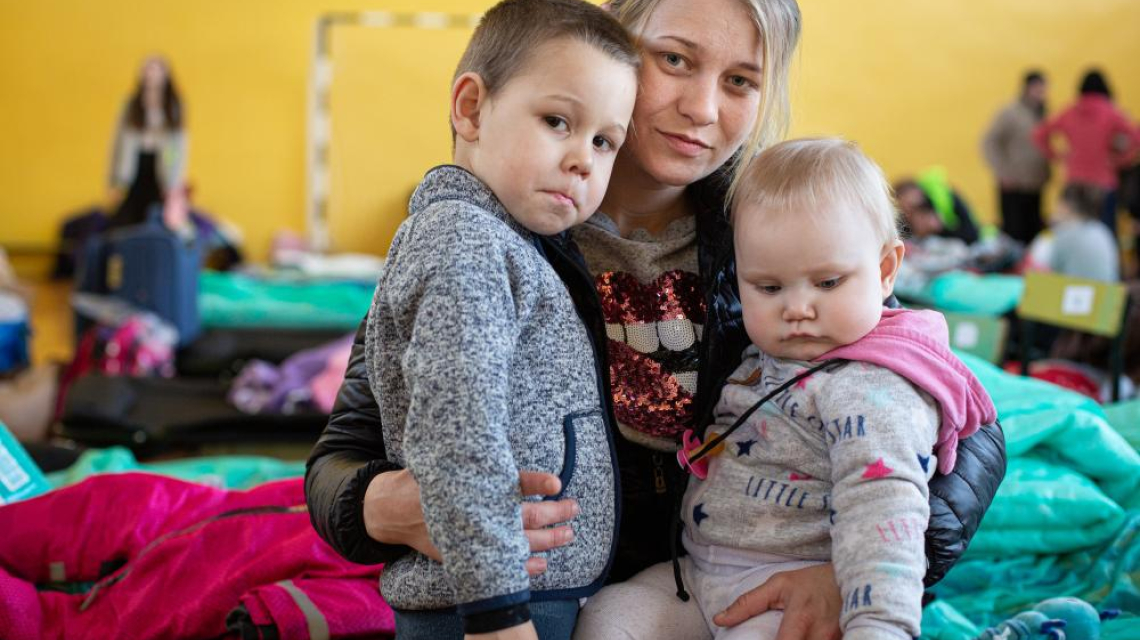 Credit
CRS photo courtesy of Philipp Spalek/Caritas Germany
Six months after Russia's invasion of Ukraine, the war has created an extraordinary refugee and displacement crisis. Since it began in February 2022, more than 11 million people have crossed the Ukrainian border. Nearly 5 million people have returned to Ukraine.
The destruction caused by days of ongoing blasts in Ukraine has left people homeless, fleeing as refugees to other countries for shelter, or seeking safety in underground subways and hospital basements. There is a growing and urgent need for food, and other basic aid. Through the Pontifical Mission Societies, you can support the priests, Religious Sisters and Brothers, and lay pastoral leaders who are reaching out to those who are suffering and in need with concrete help, and with that help, offering hope [Donate here]
Since the start of the conflict, CRS partners Caritas Ukraine (of the Ukrainian Greek Catholic Church) and Caritas Spes (of the Roman Catholic Church) have supported nearly 2 million people. This includes providing food for more than 1.3 million people; distributing more than 105,000 hygiene kits; and medicine and medical support for more than 55,000 people. They have transformed churches into child-friendly spaces, provided food at train stations, and provided transportation to borders. Recent assessments have identified new needs for long-term shelter for displaced families as well as a greater focus on counseling and mental health support, including for staff.
In addition to providing refugee families with immediate help like food, shelter, and information to people crossing borders, CRS addresses the mental and emotional toll that thousands of refugees across the region are living with. CRS provides counseling – such as art therapy – to refugees in neighboring countries like Romania and also works to meet the longer-term needs of people impacted by the war.
In Moldova, CRS provides families with rent assistance for at least six months as well as cash. CRS and its local Church partners also work in Poland, Romania, Bulgaria, Slovakia, Croatia, Bosnia and Herzegovina and Montenegro, providing housing, cash and integration services. In Ukraine, preparing for winter is an urgent need, as many buildings and homes have been destroyed.
Please remember the people of Ukraine and support CRS in its efforts. [Donate here]
Knights of Columbus Solidarity Fund
Working with Knights of Columbus councils in Poland, as well as with the Latin and Greek Catholic churches in Ukraine, the Knights have been providing temporary shelter, food, clothing, medical attention, and other support to the thousands of Ukrainian refugees. One-hundred percent of donations received go directly to support humanitarian aid in Ukraine. You can make a donation here.
*Photo credit: CRS photo from Philipp Spalek/Caritas Germany