Bishop Deeley Visits St. André Health Care Facility in Biddeford on Feast of St. André
Image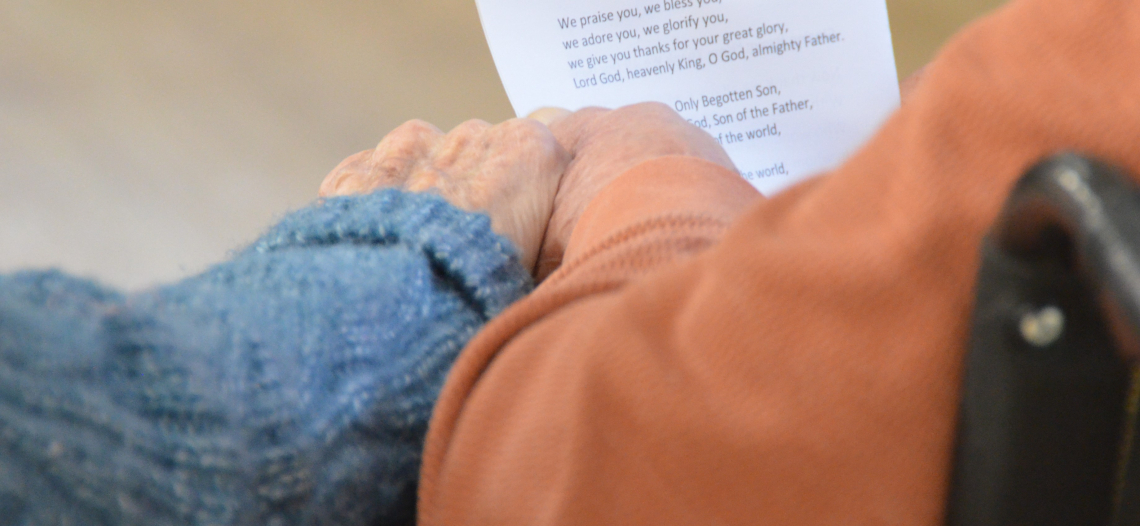 BIDDEFORD---"The people who come here feel that there is something different about this house. The Word of God is known, proclaimed, and lived in the actions of those who are here."
Surrounded by residents and staff, Bishop Robert Deeley celebrated Mass for the special community of St. André Health Care on Pool Street in Biddeford on Wednesday, November 30 (many pictures below).
Appropriately, the visit came on the feast day of St. Andrew/André, a fisherman in Galilee who, along with his brother, Peter, was called by Jesus to leave their boat and become "fishers of men." St. Andrew is the patron saint of Scotland, the country's flag bearing the X-shaped cross associated with him as he said he was not worthy to die on the same style of cross as Jesus.
"St. André is the patron saint of this facility. He dropped his fishing nets and followed Jesus permanently into Jerusalem. Having his name on this facility reminds us of its purpose," Bishop Deeley told those gathered. "This is a place where the care that is given is grounded in the Good News of Jesus, and at the heart of his message is that God loves each and every one of us. In the Church, that tradition carries on not only in word, but in action."
The bishop said that the facility is an "outgrowth of the charity of the Church."
"You not only receive care here, but you receive care that is grounded in the belief of the worth and dignity of each of us," said Bishop Deeley. "That is why we celebrate St. André Day. We believe that the message of Jesus that St. André proclaimed is as important today as it was when he first proclaimed it."
Joining the bishop on his visit were Monsignor Marc Caron, vicar general of the Diocese of Portland, and Fr. Anthony Lawir of Good Shepherd Parish in Saco. After Mass, the bishop spent time with residents and ate lunch with some of them as well as staff.
"It's so great that the bishop is here. It means so much to our residents and staff," said Stephen Alaimo, president of St. André Health Care. "It is a real honor for us to welcome him."
During the visit, Bishop Deeley received a special gift from the community: a beautiful statue of St. André himself.
"St. André, pray for us," said the bishop.
St. André Health Care is a member of Covenant Health, New England's largest non-profit, post-acute care provider. The 96-bed residence offers a range of care including rehabilitation, short-term respite and long-term nursing, and memory, palliative, and hospice care. The facility has been recognized as one of the best nursing homes in the country by U.S. News and World Report. For more information about St. André Health Care, click here.