150 Years of Walking Among Us
 "We commit ourselves to exercise the spiritual and corporal works of Mercy, revealed to us through the life of Jesus."  – Sisters of Mercy of the Americas.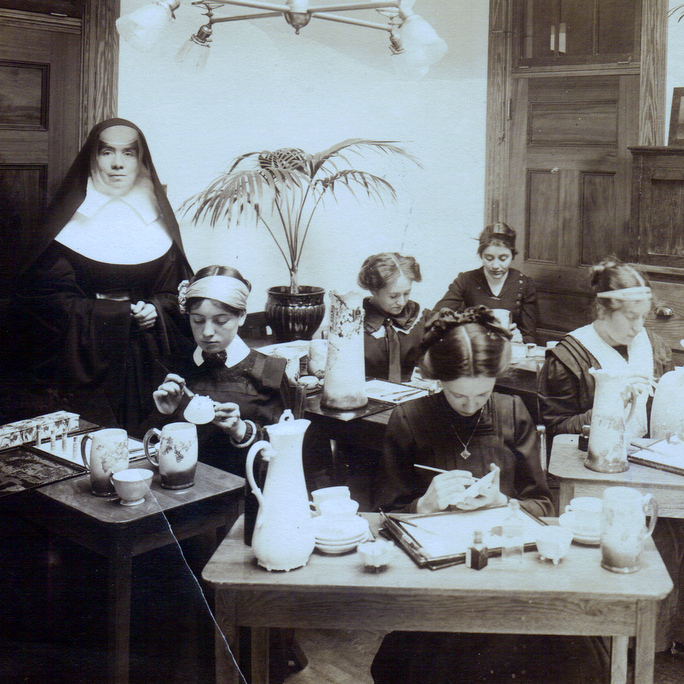 At the request of Bishop David Bacon, first Bishop of Portland, six Sisters of Mercy traveled to Bangor from Manchester, New Hampshire, in 1865.  They have been walking among us ever since, serving God's people through education, health care, and other ministries.
"It flows out of our history, out of Catherine's history, and Jesus' history," says Sister Miriam Callnan, RSM.
The Sisters of Mercy are celebrating 150 years of service in Maine. They arrived here less than 35 years after the order was founded in Dublin, Ireland, by Catherine McAuley.
McAuley used an inheritance to establish a House of Mercy and was soon joined by other women. The Bishop of Dublin, however, advised them that they needed to be sanctioned as a religious order for their charitable work to be approved. Seeing it as God's will, Catherine McAuley and two other sisters took vows as Sisters of Mercy in 1831.
The order soon spread, and in 1843, Sister Frances Warde, a close friend of Catherine McAuley's, and six companions crossed the Atlantic Ocean. The first foundation of the Sisters of Mercy in the United States was established in Pittsburgh, Penn.
Throughout her life, Catherine McAuley was dedicated to raising women up through education. That included both formal schooling and skills training. The Sisters of Mercy carried on that commitment here. Soon after Frances Warde agreed to Bishop Bacon's request and accompanied six sisters to Bangor, they opened a school. It would later become Saint John School, now part of All Saints School.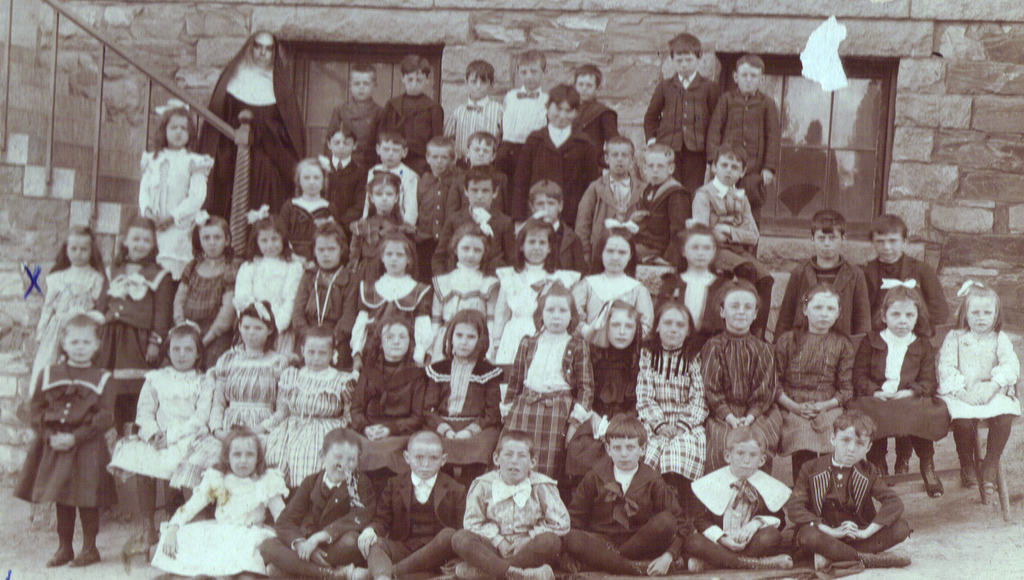 St. Mary's School, Bangor - 1902
The sisters repeatedly answered the call to teach, serving in parish schools and catechetical missions in more than 25 communities from Presque Isle to Sanford.  In the late 1870s, they established schools on Native American reservations on Indian Island, Pleasant Point, and Peter Dana Point. In 1881, they founded Saint's Joseph's Academy in Portland (pictured above right), which merged with Cathedral High School in 1969 to become Catherine McAuley High School.  In 1912, the sisters established Saint Joseph's College. Originally located in Portland, it moved to Standish in 1956.
No matter where they taught, the sisters' outreach was not limited to the classroom.
"One of the things that we were known for was being called 'Walking Sisters,'" says Sister Kathleen Smith, RSM. "I remember a couple of sisters saying to me that, when they first would get a class of students, the first thing they would do would be to visit their homes to see where the children were coming from, so that, when they would face them in the classroom, they would know who had food, who needed a coat. And they always, kind of surreptitiously, managed to either connect people with services or give them mittens or something like that."
| | |
| --- | --- |
| Girls' Catholic High School, Bangor | St. Xavier's Convent & Academy, Bangor |
The sisters' ministry expanded to include health and child care. In 1918, Bishop Louis Walsh turned to the sisters for help during the flu pandemic. It would lead to the founding of Queen's Hospital, the forerunner of Mercy Hospital.  The Mercy Sisters also staffed Madigan Memorial Hospital in Houlton (1915-1972), as well as the Northeast Maine Security Home in Eagle Lake (1968-1990).  They served at Saint Elizabeth's Orphanage (now Saint Elizabeth's Child Development Center) and at Holy Innocents Home (1907-1968).  In 1988, the McAuley Residence in Portland opened to assist women and children. The residence provides a safe environment for homeless women to build confidence and develop the skills they need to lead productive lives.
The work of the sisters continues to evolve.
"When I work with young women who are looking at religious life, they say, 'What is the mission of your community?' And I will always say, 'It's where the need is,'" says Sister Dale Jarvis, RSM, vocation minister for the Northeast and some regions of New York and Pennsylvania. "It's the mission to serve the poor and sick and ignorant. That is the focus – not so much the ministry but the mission."
While the sisters still provide direct service in hospitals, schools, and other ministries, their focus now in the Diocese of Portland has shifted primarily to the sponsorship of institutions.
"As Sisters of Mercy, we sponsor institutions to address our enduring concerns and to witness to Christ's mission," says Sister Mary Morey, RSM. "I think we have taken that particular piece to heart."
The Sisters of Mercy serve on boards and in prominent positions at Mercy Hospital, Saint Joseph's College, and Catherine McAuley High School, ensuring the continuation of their charism.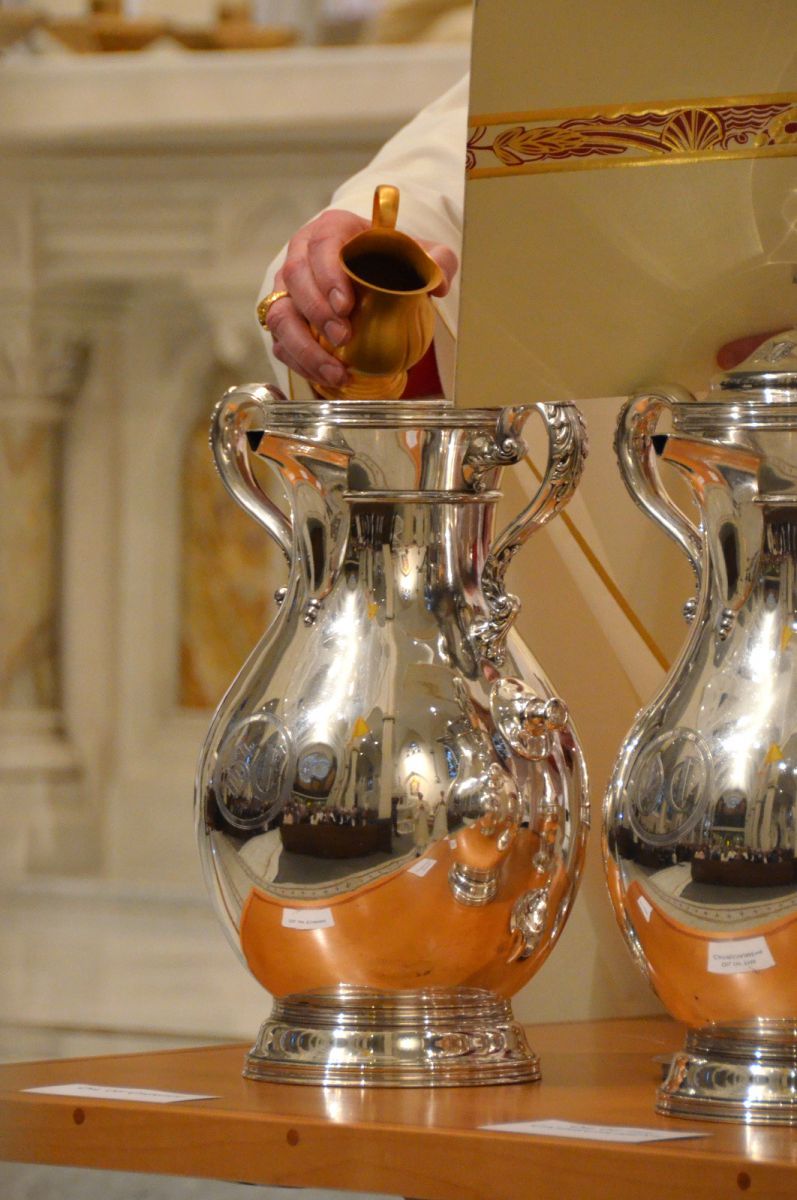 "I see that as a growing piece of involvement," says Sister Mary.
They also partner with community organizations, noting that they have always worked closely with and depended upon the support of laypeople.
"The way we have been able to serve here in Maine rests on the shoulders of many good women and men laypeople who have assisted us," says Sister Mary. "It's not anything we ever did in isolation, and that's Catherine story."
Currently, 43 men and women in Maine have become Mercy associates, laypeople who share in the sisters' ministry and prayer and who live out the Mercy charism in their daily lives.
The Sisters of Mercy have also been able to collaborate more closely with one another, the result of the foundation of The Institute of the Sisters of Mercy of the Americas in 1991.  Instead of each community operating independently, they joined together as one, currently comprised of six geographic regions. Maine is part of the Northeast Community.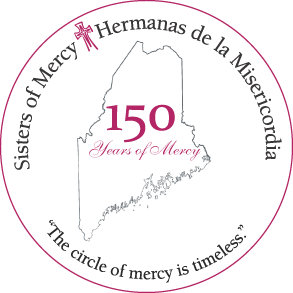 "I think the essence of becoming institute and then Northeast is that we recognized that together we could enhance and enrich our opportunity for mission and for community," says Sister Dale.
For the Sisters of Mercy in Maine, it has been a beautiful journey, both collectively and individually.
"I've always wanted to be an educator, and looking at my life, I've had that opportunity in many different ways, which has been exciting," says Sister Miriam.
"For me, it has been that somehow I've met or come to know God just a little bit more because of the people who have allowed me to be a part of their lives," says Sister Mary.
"Being a Sister of Mercy has allowed me to be the very best that God has called me to be," says Sister Dale.
There are approximately 70 Sisters of Mercy serving in the diocese today, and while that's fewer than there once were, the sisters still look to the future with hope.
"Women are still seeking a life of prayer, community, and service," says Sister Mary. "If it's God's work, it will continue."