Diocesan Catechetical Plan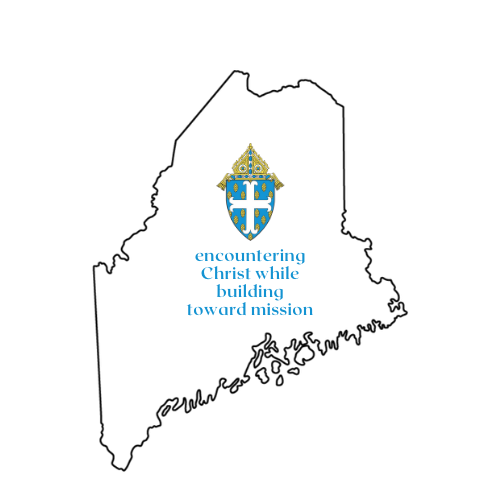 Read the full diocesan catechetical plan for July 2020-June 2027.
Why a diocesan catechetical plan
Discernment is a central practice of missionary discipleship. In seeking to follow God's will and to be responsible stewards of the resources entrusted to our community, clear priorities help in sifting through options that are more or less likely help fulfill our mission. Thus, the goals and objectives in a diocesan catechetical plan help the bishop and his staff say "yes" and "no" to opportunities and suggestions based on how they will both build toward mission and respond to the situations of the parishes, Catholic schools, and wider community in Maine.
The plan broadly outlines how the OLFF intends to fulfill the responsibilities entrusted to the diocesan catechetical office. The aim is for every Catholic in Maine to encounter Christ and actively contribute to the Church's mission. Reports on OLFF efforts and discerned strategies will be communicated widely, at a minimum in an annual report of activities that took place in the prior fiscal year along with indicators of achievement and any needed adjustments to the plan.
Watch a brief introduction to the plan
Next steps for parish leaders
Read full plan (OLFF mailing a hard copy to each pastor/administrator)
Begin local conversations about where diocesan plan connects with local practices and CLI goals
Encourage catechists and adult parishioners to participate in Echoes of Faith adult faith formation; Contact Hannah Gonneville for registration info

Schedule a time for OLFF staff to visit the parish and share a summary of the parish's intential efforts in evangelization and catechesis

PCLs/YMs – participate in leadership development and other events sponsored by the OLFF and submit annual ongoing formation/development report by June 30 each year.

Pray for one another as we seek to encounter Christ while building our hearts, minds, and actions toward the mission of proclaiming the Gospel to the world in Maine accents