CRS Rice Bowl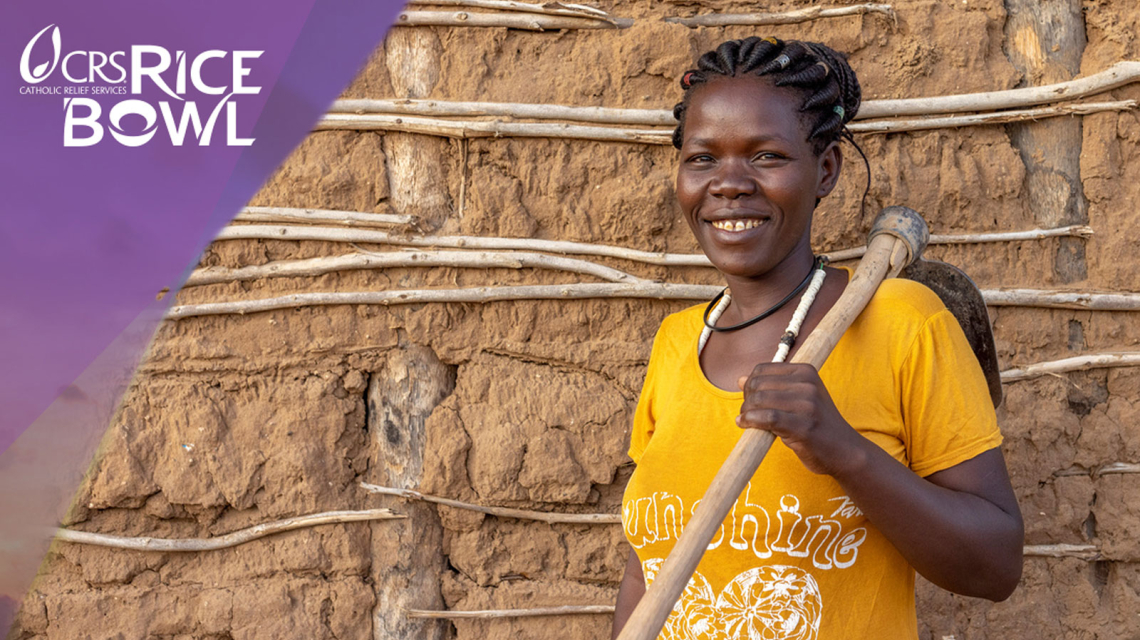 CRS Rice Bowl is Catholic Relief Services' Lenten program for families and faith communities in the United States who want to bring Lent to life. 
Through CRS Rice Bowl, faith communities in dioceses throughout the United States put their faith into action through prayer, fasting, and almsgiving. Lenten alms save lives. Donations made through CRS Rice Bowl support the work of CRS in more than 100 countries each year.  Seventy-five percent of your donations will go to help CRS in its work around the world while 25% will stay in our diocese, supporting hunger and poverty alleviation efforts. Since its inception in 1975, CRS Rice Bowl has raised nearly $300 million.
Pray
Sign up to receive CRS Rice Bowl reflections sent to your email every week of Lent. Join in the prayers listed below or in praying the Stations of the Cross in solidarity with those who are suffering around the world.
Fast
Fast in solidarity with our brothers and sisters around the world who don't have enough to eat. Try some meatless recipes from around the world, such as ginataang gulay from the Philippines, bean soup with chayotte squash and rice from Honduras, and mukimo from Kenya.
Put the money you save in your Rice Bowl to help feed those who don't have enough to eat.
Learn
You are invited to listen to stories of hope from around the world to learn how your prayers and sacrifices during Lent will make a difference in the lives of others. During Lent 2023, CRS invites you to encounter communities in Honduras, the Philippines and Kenya that are overcoming hunger and the impact of climate change with the prayers and support of people like you.
Give
When you put a donation in your CRS Rice Bowl or make a donation online, you share your life and your abundance with families around the world, putting nutritious food on their tables and helping them live healthier lives. As Jesus teaches us in the Gospel story of the loaves and the fishes, your small offering can feed many, and what may seem like a little, can actually be a lot. Sixty dollars will provide fish for a pond to feed a family, $80 will buy a baby coat to provide milk and income, and $150 will create a household garden to provide nutrition.
During Lent, you can pick up a rice bowl at most parishes, or you can download a rice bowl label and attach it to a container you have at home.  Many parishes also provide online giving opportunities, or you can donate directly to CRS online, by calling 1-877-435-7277, or by sending a check to:
Catholic Relief Services
CRS Rice Bowl
P.O. Box 17090
Baltimore, MD 21297-0303
How do I get a rice bowl?
Rice Bowls will be available at most parishes around the Diocese of Portland on Ash Wednesday (February 22, 2023) or before. If your parish is not participating and you would like a cardboard rice bowl, contact Sally Page in the Office of Missions at [email protected] or 207-321-7817.
You can also create your own rice bowl by downloading a rice bowl label and attaching it to a container you have at home.
Where do I turn in my rice bowl?
Traditionally, parishes collect rice bowls on Palm Sunday.
Where does the money go?
Seventy-five percent of the donations given through CRS Rice Bowl will go to Catholic Relief Services to support humanitarian aid projects that bring vital hope and live-saving aid to the poorest of the poor overseas. Twenty-five percent of your donations stay in the Diocese of Portland to fight hunger and poverty locally, for instance, helping food pantries, soup kitchens and homeless shelters.
Thank you for participating in CRS Rice Bowl this Lent. What started as a way for Catholics in the United States to respond to the famine in Africa in 1976 has evolved into a Lenten tradition bringing, us closer together as one Church and one human family.
Read more about CRS Rice Bowl.