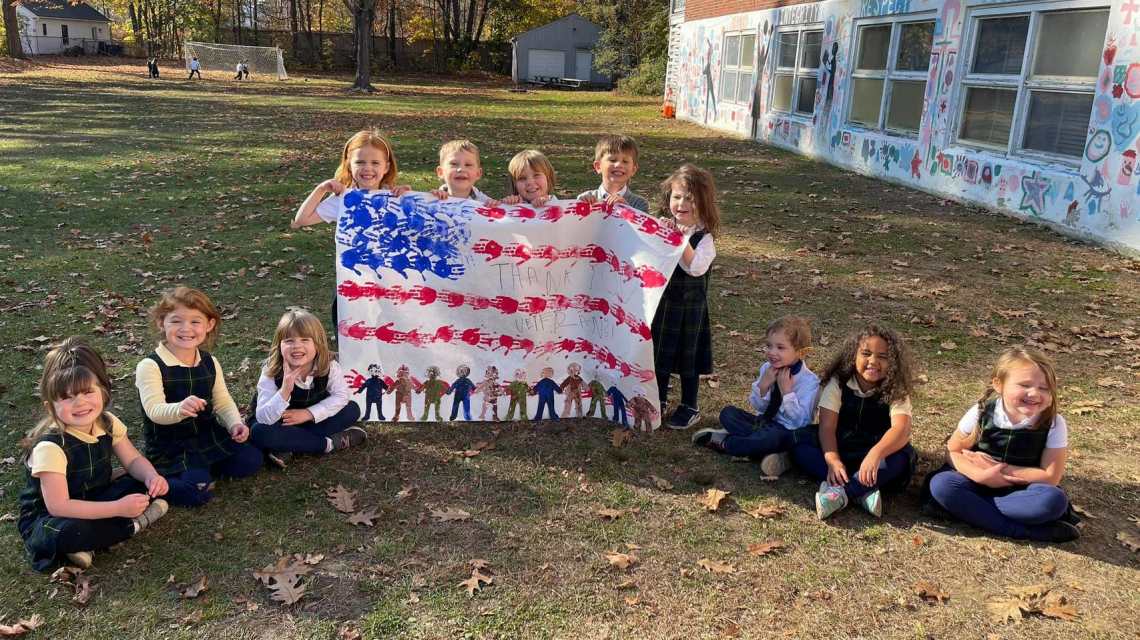 Welcome to St. John's Catholic School where wonderful things are happening. Since 1883, we have provided students in the greater Brunswick area with an exceptional education anchored in faith. Our wonderful school community has been served by three separate orders of nuns and has operated under the Diocese of Portland for the last 20 years. We are proud of our rich tradition and of being a fixture in the town of Brunswick for more than 125 years.
St. John's provides students with opportunities for collaboration, active learning and discovery, while also teaching students social justice, kindness and living their lives as children of God. We are committed to educating our students as individuals and helping them to succeed in the world while holding true to Catholic values.
I invite you to visit us and experience the exciting work taking place in our classrooms. The best of St. John's Catholic School can only be witnessed in person and only be felt through the interactions with our students and families. I hope to see you soon!
Shelly Wheeler
Principal
Our Mission
St. John's Catholic School provides an exceptional Catholic education for each student to grow in mind, body and soul.
Faith
Fostered by a well-balanced, challenging academic curriculum and a rich and vibrant faith life, we are confident this environment builds a strong sense of self and enables students to grow in mind, body and soul and succeed in God's world.
Our school ministry focuses on personal spirituality, social justice and fairness. We pray as a school community each morning for each other and special intentions and prepare for the school day ahead. We attend Mass as a school once a week and encourage all students to participate in special opportunities to serve God as altar servers, cantors, lectors and choir members.
As disciples of Christ, students, staff and families are encouraged to show kindness, respect and concern for others, the school and the community. We are children of God who have been given talents and gifts that must be respected, loved and honored in His name.
Academics
St. John's Catholic School provides a caring and stimulating academic environment where students learn to think independently, become socially competent and make decisions based on Catholic teachings.
From pre-K through 8th grade, curiosity and excellence are expected in all aspects of our curriculum. All of our students are active members of the larger school community, with many activities designed to build relationships between grade levels. In addition to our daily academic areas of reading, language arts, math, science and social studies, we offer physical education, art, music, technology and Spanish. Beginning in grades 5-8, we have band, a yearly drama performance, Math Team and athletics.
Enrichment
From robotics to soccer, we encourage students to participate in a variety of co-curricular opportunities. Extracurricular afterschool activities for students in our upper grade levels vary upon student interest, but typically include band/instrumental lessons, Math Team, Drama Club (yearly production), robotics, soccer, basketball, baseball and softball.
Through a wonderful partnership with our local public library Curtis Memorial, our students have their own library cards and walk to the library twice a month to check out books.
All classes participate in a class service project each year. These projects include collecting food for the Midcoast Hunger Prevention Program, raising money and collecting school supplies for local residents, Coats for Kids and more!