Act of Spiritual Communion
My Jesus, I believe that you are present in the Most Blessed Sacrament. I love you above all things, and I desire to receive you into my soul. Since I cannot at this moment receive you sacramentally, come at least spiritually into my heart. I embrace you as if you were already there and unite myself wholly to you. Never permit me to be separated from you. Amen. (U.S. Catholic Catechism for Adults)
---
Background
Spiritual Communion is a devotion practiced by those who are unable to receive Eucharist. An act of spiritual communion unites us with God through prayer.
The Church does not give a specific ritual or prayer text for making a spiritual communion. In the lives of the saints throughout the ages we find a variety of ways of expressing belief in the real presence of Jesus Christ in the Eucharist, recognizing the gift of the Church's sacramental life, and yearning be united with him and all the baptized in the Body of Christ. You can learn more about this devotion by reading the short article from Our Sunday Visitor The Why and How of Making a Spiritual Communion.
When we cannot physically share in communion, it is important to remember that "The Eucharist is also the sacrifice of the Church... In the Eucharist the sacrifice of Christ becomes also the sacrifice of the members of his Body. the lives of the faithful, their praise, sufferings, prayer, and work, are united with those of Christ and with his total offering, and so acquire a new value" (Catechism of the Catholic Church, 1368).
---
Various Prayers (click any image to download or print)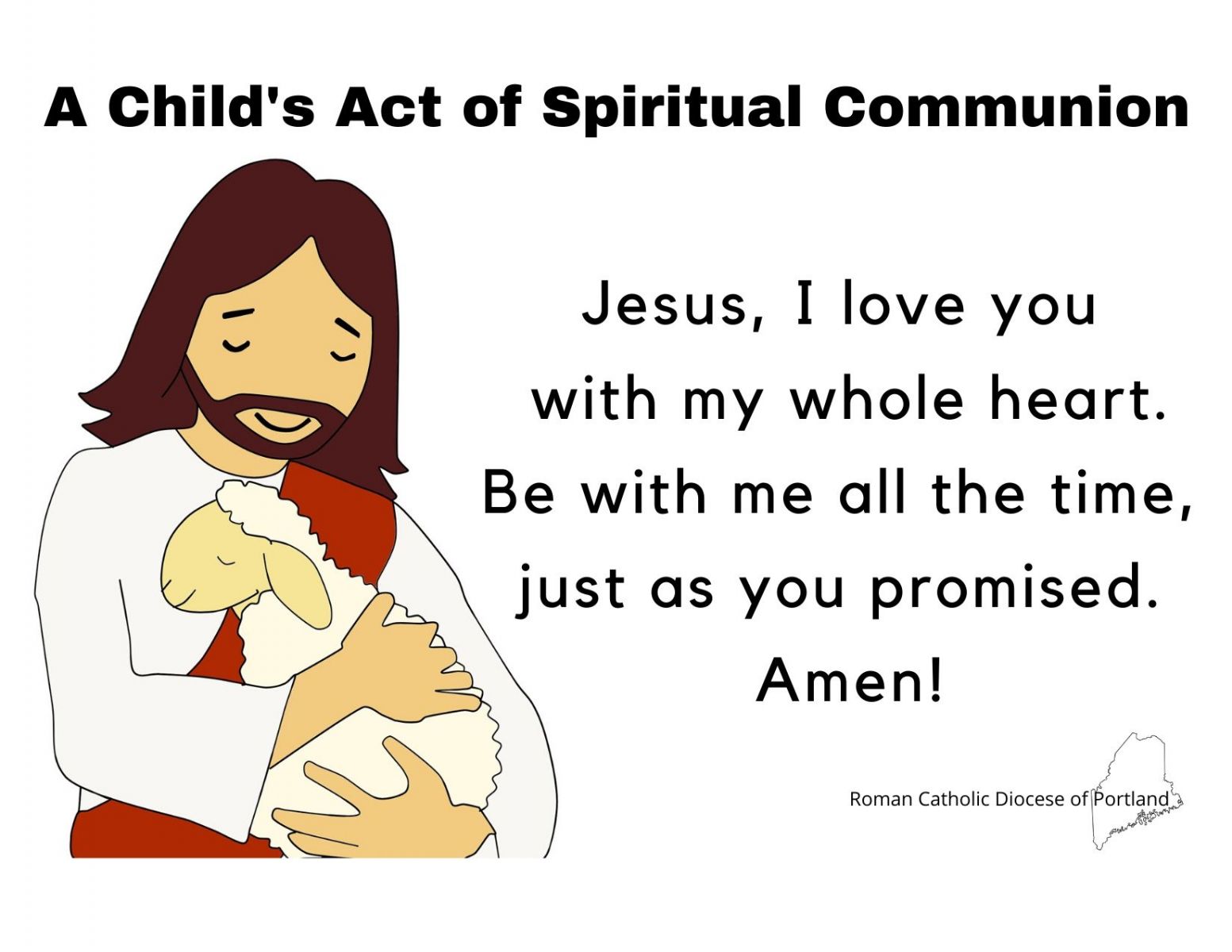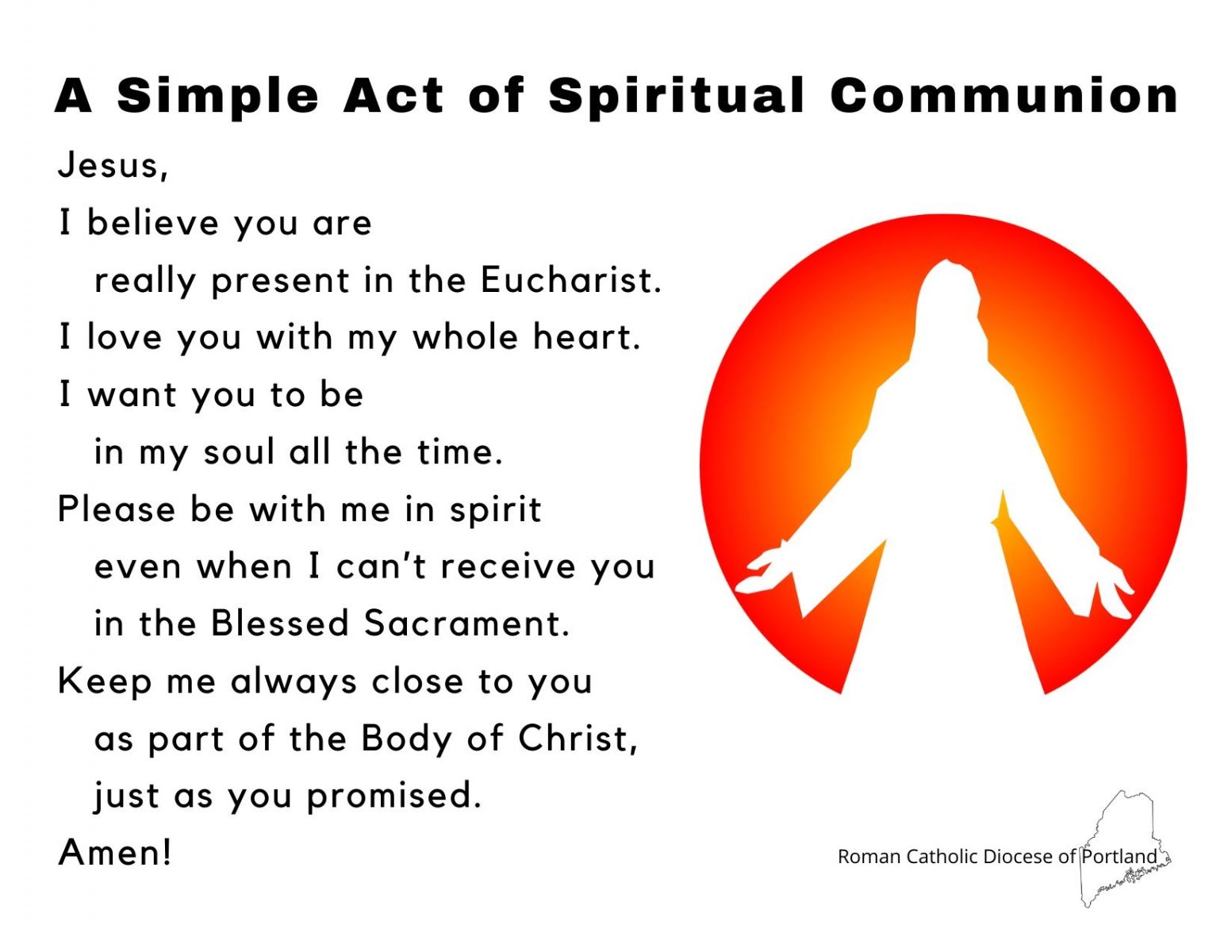 Designed to post on Instagram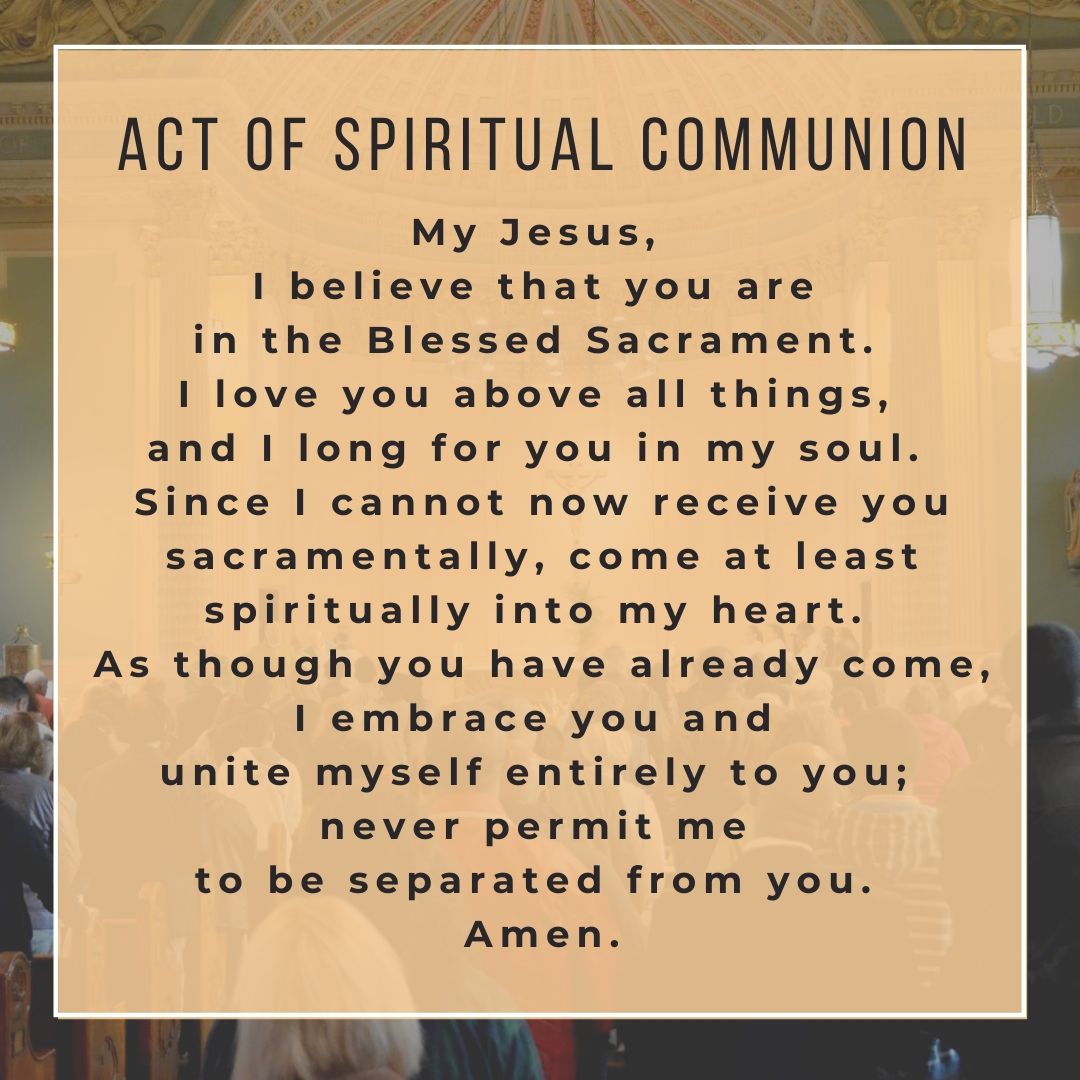 Designed to post on Facebook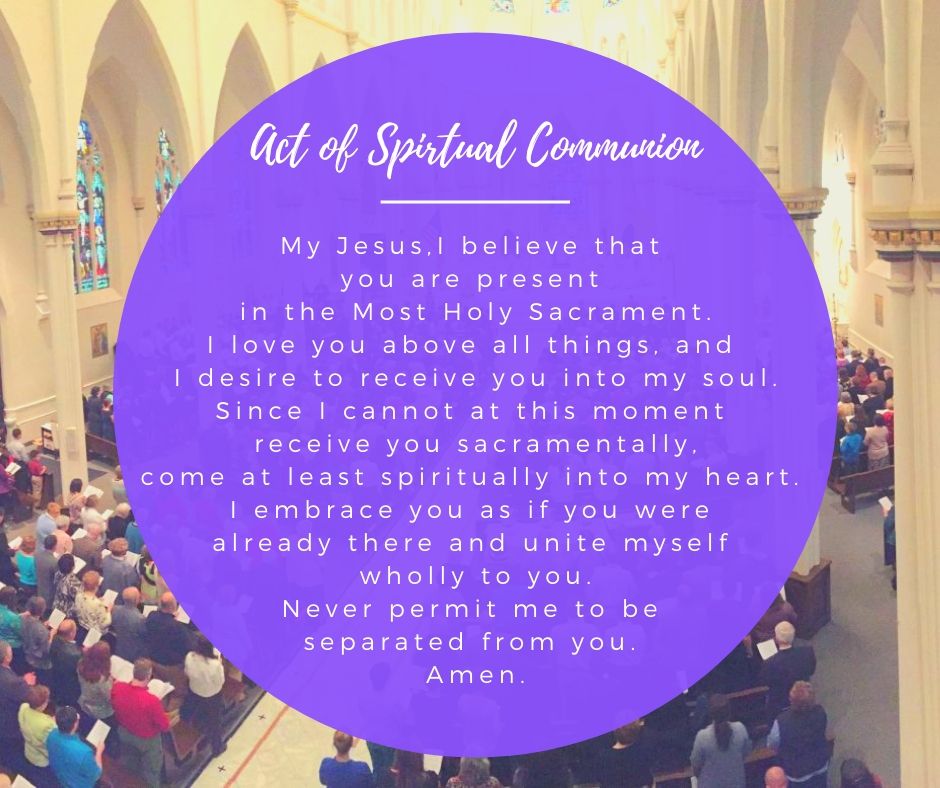 Designed to post on Pinterest