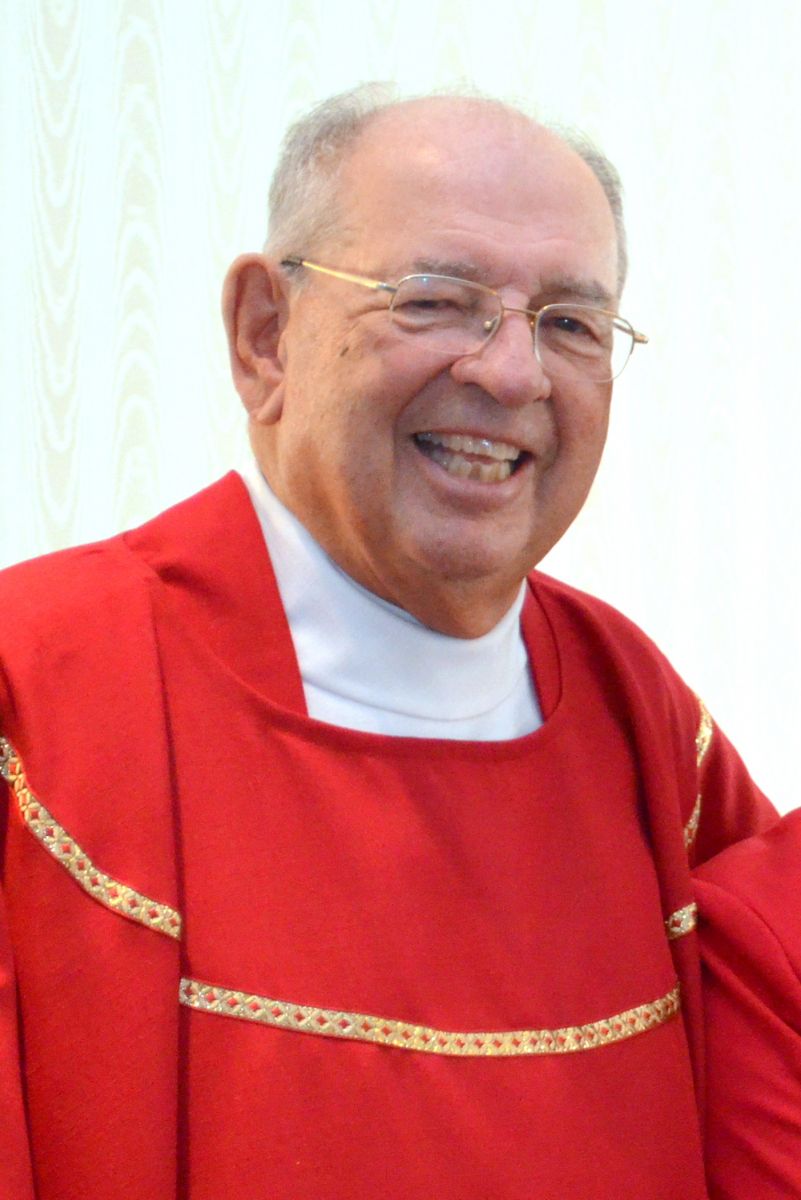 Please join in praying for the repose of the soul of Father Renald "Ron" Labarre who passed away on Wednesday, August 12, at age 87.
Father Labarre was a Biddeford native, born in July 1934, to Edmond and Aurore (Binette) Labarre. He attended St. André School in Biddeford, Our Lady of Lourdes School in Saco, and St. Louis High School in Biddeford before going on to study at St. Francis College in Biddeford. He would then discern his vocation to the preisthood at the Seminary of Philosophy and the Grand Séminaire de Montréal in Montreal, Quebec.
He was ordained to the priesthood on May 21, 1960, by Bishop Daniel Feeney, after which he served as an assistant pastor at St. Joseph Parish in Brewer, St. Mary Parish in Lewiston, St. Martin of Tours Parish in Millinocket, and Holy Rosary Parish in Caribou. In 1973, he was named temporary administrator of St. Michael Parish in South Paris, and then, in 1974, temporary administrator of St. Philip Parish in Auburn. In 1977, he became pastor of St. Teresa Parish in Brewer, after which he would serve as pastor of St. Philip Parish in Auburn and St. Joseph Parish in Biddeford, to which he was additionally assigned as pastor of St. Mary of the Assumption Parish and St. André Parish in Biddeford. He retired from active ministry in 2007 but would continue to celebrate Mass each summer at St. Brendan the Navigator chapel in Biddeford Pool. He was also known for the informal catechetical sessions he would hold at the Dunkin' Donuts in Biddeford.
In addition to his parish assignments, Father Labarre served as chaplain to three circles of the Daughters of Isaballa and to the Edmund Labarre 4th Degree Knights in Biddeford, named for his father. In the early 1970s, he was named coordinator of adult religious education for the Diocese of Portland and then director of religious education. He also served as moderator for the state Catholic Youth Organization for seven years, and he served on several boards and councils, including the Advisory Board for the Office of Religious Education, the Family Life Advisory Board, the Diocesan Personnel Board, the Diocesen Liturgical Committee, the Diocesan Education Committee, and the Council of Priests.
In 2014, he was inducted into Maine's Franco-American Hall of Fame. He was also a member of the Equestrian Order of the Holy Sepulchre of Jerusalem.
Please pray for the response of his soul and for the consolation of family members and friends.
Funeral Servicees:
Thursday, August 19, at 3 p.m.: Reception of the Body at St. Joseph Church, 178 Elm Street, Biddeford. Very Rev. Wilfred Labbe, vicar forane, presiding, followed by a wake until 7 p.m.
Friday, August 20, at 11 a.m.: Mass of Christian Burial at St. Joseph Church, 178 Elm Street, Biddeford. Father John Skekan will be the homilist. Visiting will take place prior to the funeral Mass beginning at 9:30 a.m. Burial will be at St. Joseph Cemetery in Biddeford following the funeral Mass.