"Together With Alzheimer's" in Yarmouth Offering Care for Caregivers
Image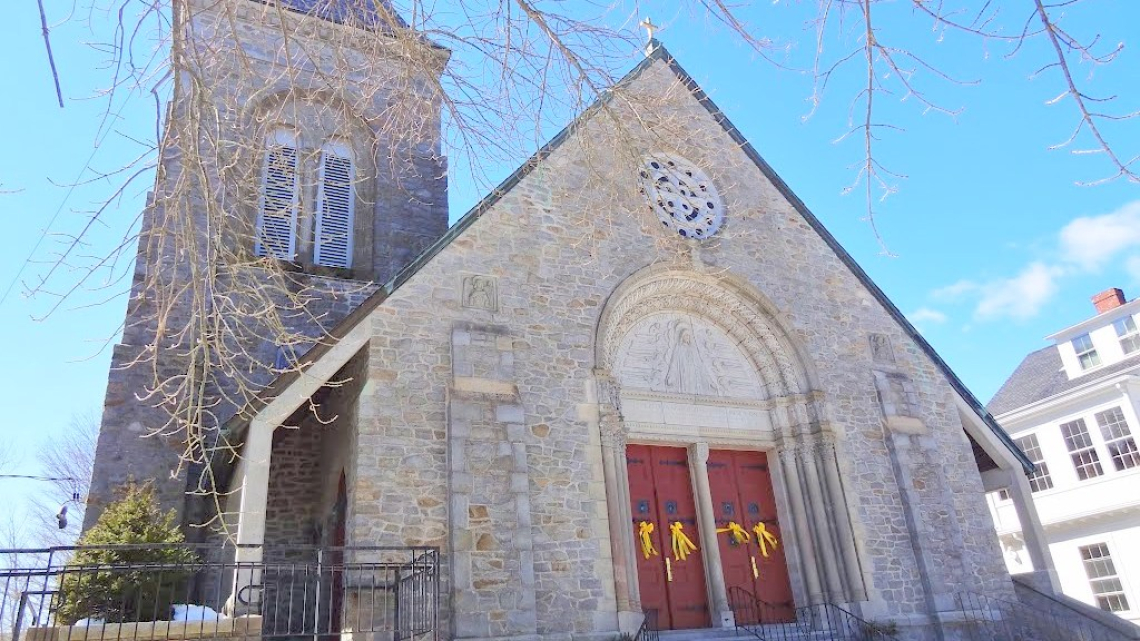 YARMOUTH---What started as a series of discussions about caring for loved ones with Alzheimer's has evolved into a program that brings warmth, support, and caring for participants. 
On the first and third Wednesday evening of each month, individuals in need of guidance or support gather at Sacred Heart Church in Yarmouth for "Together With Alzheimer's," a safe place for those giving care to a loved one suffering from Alzheimer's, Parkinson's, or another chronic disease, to speak candidly about the complexities of their roles and responsibilities.
The support group began in March of 2014 after several workshops on caregiving were offered at the Parish of the Holy Eucharist, of which Sacred Heart Church is a part. The workshops were facilitated by Catherine Gentile, whose mother battled Alzheimer's for 12 years. After the workshops, the group wanted to continue to come together to share in their joys and challenges. "Together With Alzheimer's" was born.
"It took tremendous energy. In having the background of an administrator in a residential facility, I knew what should happen for good treatment, and I was able to see good treatment, and I was able to see treatment that needed work," said Catherine, who said she wanted to be part of a movement for positive change in the quality of care that Alzheimer's patients receive.
She authored a book entitled The Quiet Roar of a Hummingbird which describes the emotional struggle the entire family feels when a disease like Alzheimer's strikes a loved one and the importance of acknowledging that it is a challenge that can still bring out the very best in caregivers.
"The underlying key, I think, to dealing with it is compassion," said Catherine. "As with anything, I think if you have compassion, you've got the keys."
Some of the participants in the Wednesday meetings have years of first-hand knowledge of caring for an individual with a chronic disease while others are new to the situation. Together, the group draws from each other's experiences and learns strategies to manage challenges while sustaining themselves.
""They have a nice little repertoire of stuff that worked or stuff that they would recommend staying away from. They have become very efficient at helping one another get through these things," said Catherine. "I bring new information. There is new information coming out all the time. People always have different ideas as to what to do. I try to keep my eye out for strategies. You learn about support that is available within the community: home health, respite care, day programs, and other opportunities for socialization. I bring them in, and we talk about them."
One commonality of the group is that each person is committed to learning about how they can best help someone they love.
"Once strangers, members of our group have become friends," said Catherine. "Camaraderie, sharing, learning, and laughter help diminish the isolation that insinuates itself into our roles as caregivers."
"Together With Alzheimer's" meets on the first and third Wednesdays of the month at 7 p.m. in the hall of Sacred Heart Church on 326 Main Street in Yarmouth. All are welcome at these free sessions. For more information, call the Parish of the Holy Eucharist at 207-847-6890.
To sign up for Catherine's free "Together with Alzheimer's" online newsletter, email [email protected].