Statement of the Roman Catholic Diocese of Portland on Thursday's Maine Law Court Proceedings  
Image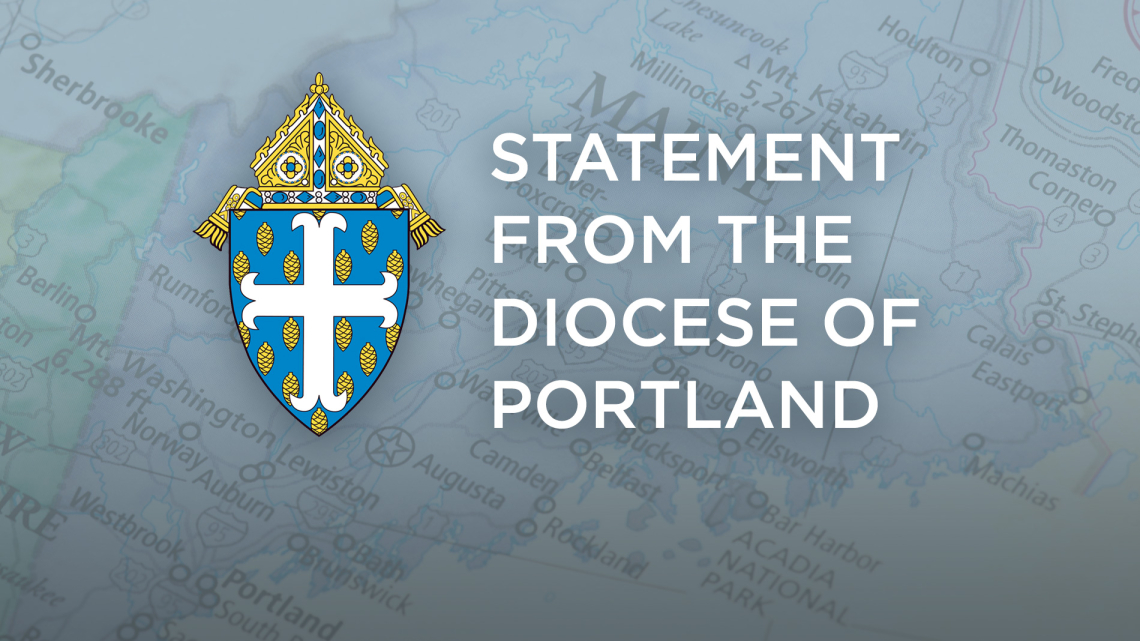 The Roman Catholic Diocese of Portland places the safety and protection of children as a highest priority. Initiatives have been in place for decades to ensure a safe environment for youth and vulnerable adults within parishes, schools, and institutions across the state of Maine. Rigorous trainings, comprehensive employee background checks, and safe environment programming like Protecting God's Children and Circle of Grace have proven effective through a variety of regularly conducted independent audits. There has not been a substantiated new allegation of sexual abuse of a minor by a cleric in Maine since 1993.
The diocese's opposition to the 2021 retroactive change in the statute of limitations law, and the appeal to the Law Court, in no way reflects a desire to minimize the devastating effects of past sexual abuse by Church representatives. Before the law was changed, there were already no limitations on any claims after 1988. The diocese is committed to thoroughly investigating any report of abuse brought forth and to providing extensive support services to those who come forward with any allegation of abuse. It is our belief that this law is unconstitutional and will significantly impact the diocese's ability to serve the Catholic community of Maine, including those most vulnerable. 
Bishop Deeley encourages anyone who may have information about any case of sexual abuse of a minor by a Church representative to contact civil authorities and Michael Magalski, Director of the Office of Professional Responsibility for the Diocese of Portland, at (207) 321-7836 or at [email protected].  
Please direct all media inquiries to Director of Communications Molly DiLorenzo at [email protected].