St. Michael Students in Augusta Participate in Day of Caring
Image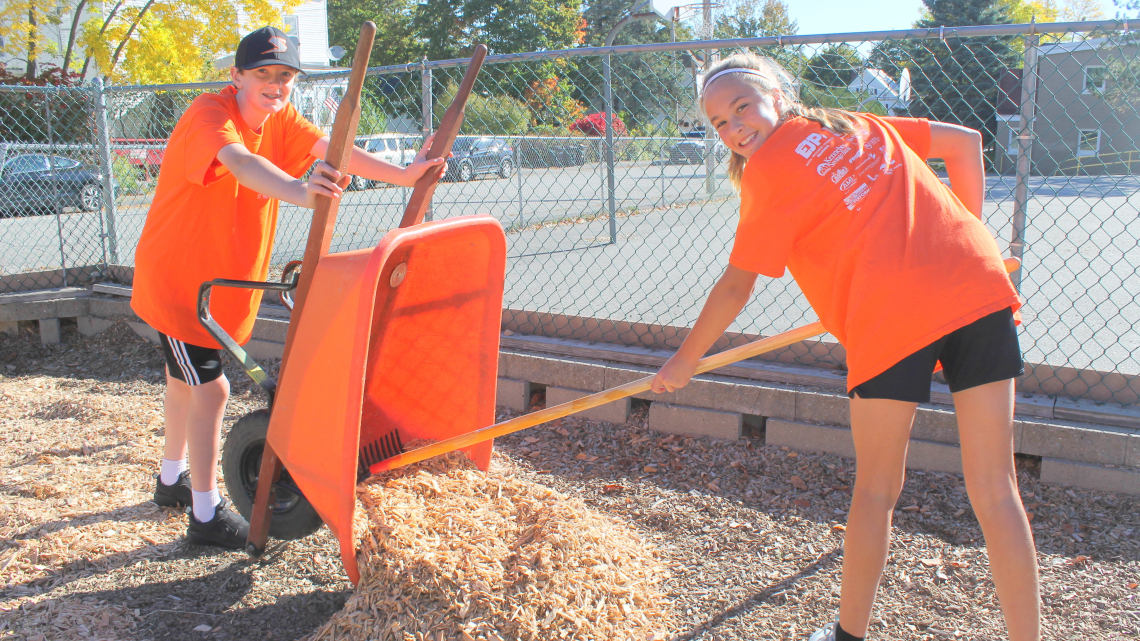 AUGUSTA---Students at St. Michael School in Augusta put down their books and iPads on Friday, September 30, and picked up rakes, rags, and gloves to help make their community a better place through the United Way Day of Caring.
While pre-kindergarteners, kindergarteners, and first graders cleaned up their classrooms, the school playground, and the school yard, the older students left campus to show kindness.
"The second graders cleaned inside St. Mary Church and the third, fourth, and fifth graders went to St. Mary Cemetery to clean up," said Kevin Cullen, principal of St. Michael. "The sixth graders walked to Lithgow Library for yardwork and the seventh and eighth graders even spread bark mulch in the school yard."
The students wrapped up their work by the early afternoon and were treated to a barbecue.
"Our students take great pride in giving their time and donations to important projects that help improve our communities throughout the year," said Cullen. "We are proud of them and the community spirit they demonstrate not just during special events, but every day."