Saint Dominic Academy in Auburn/Lewiston Earns Accreditation from NEASC
Image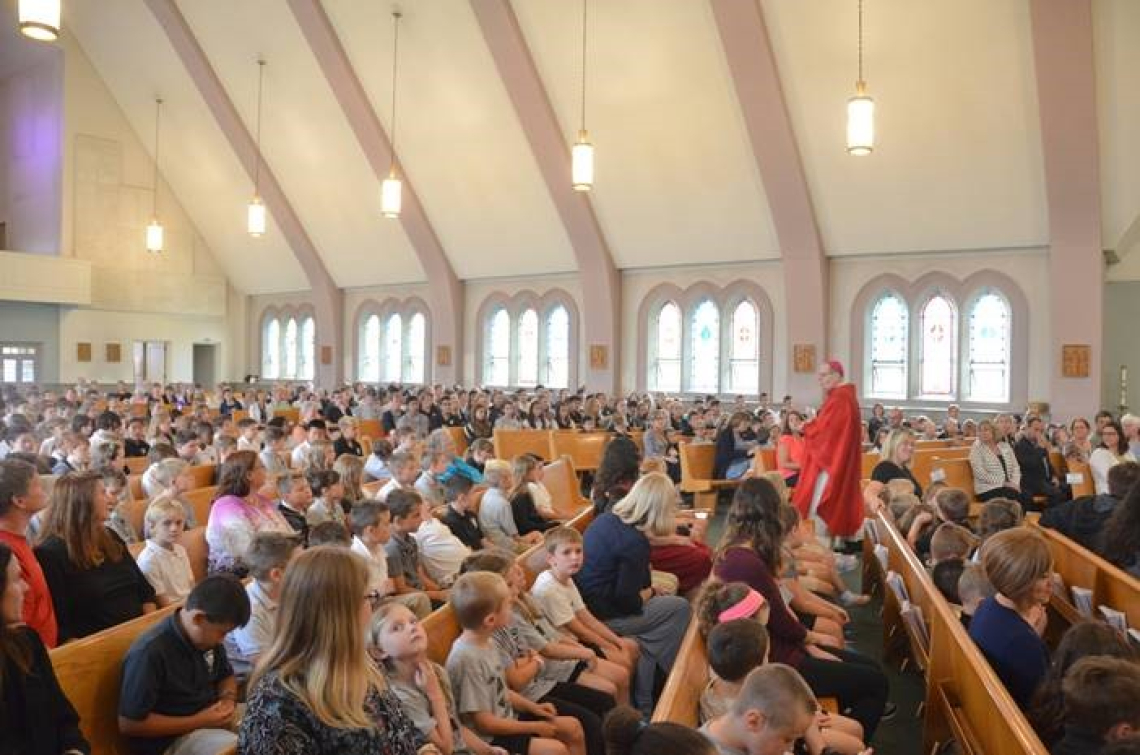 AUBURN---Saint Dominic Academy (pre-kindergarten through twelfth grade), with campuses in Auburn and Lewiston, has received institutional accreditation from the New England Association of Schools and Colleges (NEASC).
NEASC accreditation is structured in a self-study report featuring input from the entire school community as well as a peer review that is completed by a visiting committee of education professionals and experts.
"The visiting committee spent time at our school observing classrooms and meeting with faculty, staff, board members, and parents to review and substantiate the school's self-assessment," said Alanna Stevenson, principal of the Auburn campus.
"The results provide our school community with the tools to develop a meaningful strategic plan of indicators and goals to inspire continuous school improvement."  
The NEASC praised the academy's deep commitment and will to ensure the enduring viability of the school.
"They were impressed by the tremendous love for the school among all constituencies and the vibrant legacy of St. Dom's in the Auburn and Lewiston communities," said J.P. Yorkey, principal of the Lewiston campus. 
Other NEASC-accredited Catholic schools in Maine include St. Brigid School in Portland, St. Michael School in Augusta, St. James School in Biddeford, St. Thomas School in Sanford, All Saints Catholic School in Bangor, and Cheverus High School in Portland.
"The purpose of our schools is to educate the whole person of the children who participate in these centers of educational excellence," said Bishop Robert Deeley. "St. Dom's successfully helps our young people to see the incredible gifts they possess and the responsibility they have to share those gifts with others. Our Catholic schools, students, and dedicated staff members truly bring hope to our world."
For registration information or to take a tour, visit www.stdomsmaine.org. To learn more about Catholic schools throughout Maine, visit www.portlanddiocese.org/schools.