Parishes in Houlton and Camden Turning Baby Bottles into Hope for People with Unplanned Pregnancies
Image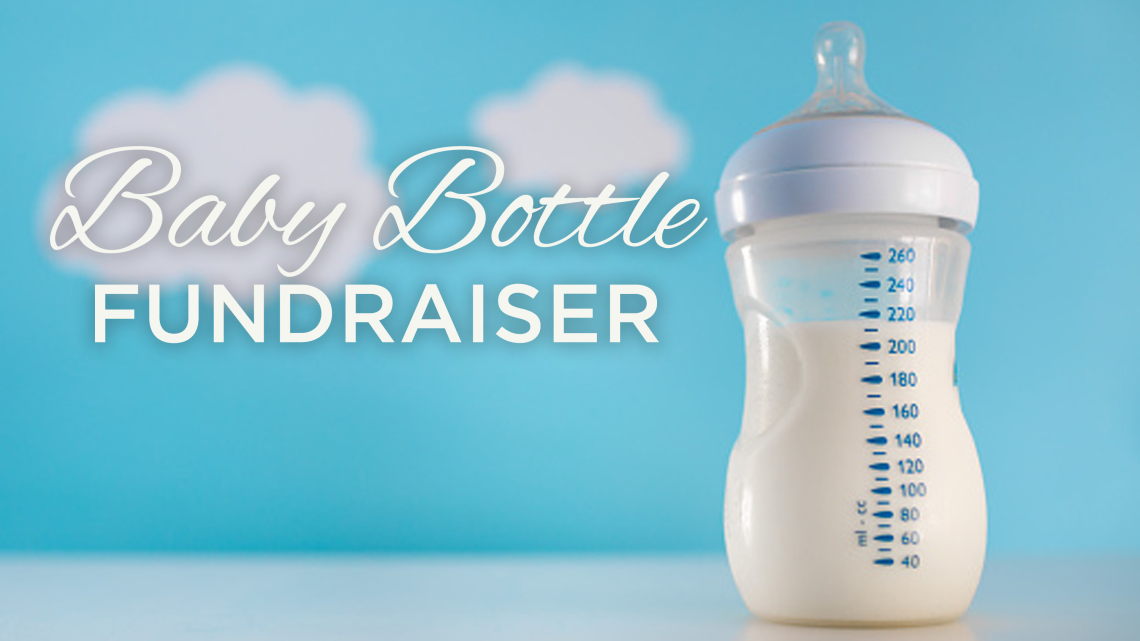 HOULTON---This month, St. Mary of the Visitation Parish in Houlton and St. Brendan the Navigator Parish in Camden are holding baby bottle drives to provide practical help and support for women and men served at local pregnancy care centers.
At St. Mary of the Visitation Parish, parishioners and community members are invited to come to the church, located on 112 Military Street in Houlton, and take a baby bottle or bottles home to fill with change, bills, or checks over the course of the next few weeks. Participants will then bring the baby bottles back to the church by Sunday, March 5. All the proceeds will be given to the Pregnancy Care Center of Aroostook (PCC), founded in 1985 to offer life affirming ministry in service of people with pregnancy-related concerns.  With sites in Houlton, Presque Isle, and Fort Kent, the PCC provides emotional, spiritual, and material support to clients and their families. For more information about the center's work, visit www.pcc-hope.org or call (207) 532-6380.
Meanwhile, St. Brendan the Navigator Parish will be holding an online fundraiser for Zoe, A Women's Center, which is located on 1056 Commercial Street in Rockport. The annual fundraiser is held similar to the initiative in Houlton, with baby bottles available for pickup at Our Lady of Good Hope Church in Camden, St. Bernard Church in Rockland, and St. Francis of Assisi Church in Belfast. The center holistically supports women and men facing unplanned pregnancies with practical help and hope and meets their emotional, educational, and material needs in an atmosphere where they can feel respected and confident in their inherent worth. For more information about the center's work, visit www.zoeawomenscenter.org or call 207-594-1616. 
The Diocese of Portland will continue to accompany any woman, regardless of faith, who is experiencing difficulties in pregnancy through our various Catholic agencies in Maine, including pregnancy help centers and parish-based initiatives like Walking with Moms in Need. As well, the diocese supports and assists those who have been involved in an abortion through its Project Rachel program. God is merciful, and it is of paramount importance that people who experience distress grow in understanding of this truth and are guided on a path to emotional and spiritual healing. To learn more about programs and initiatives in the Diocese of Portland and across the country that care for and promote healing for women and families in need, visit www.portlanddiocese.org/DobbsDecision.