Parishes around Maine schedule Advent wreath making
Image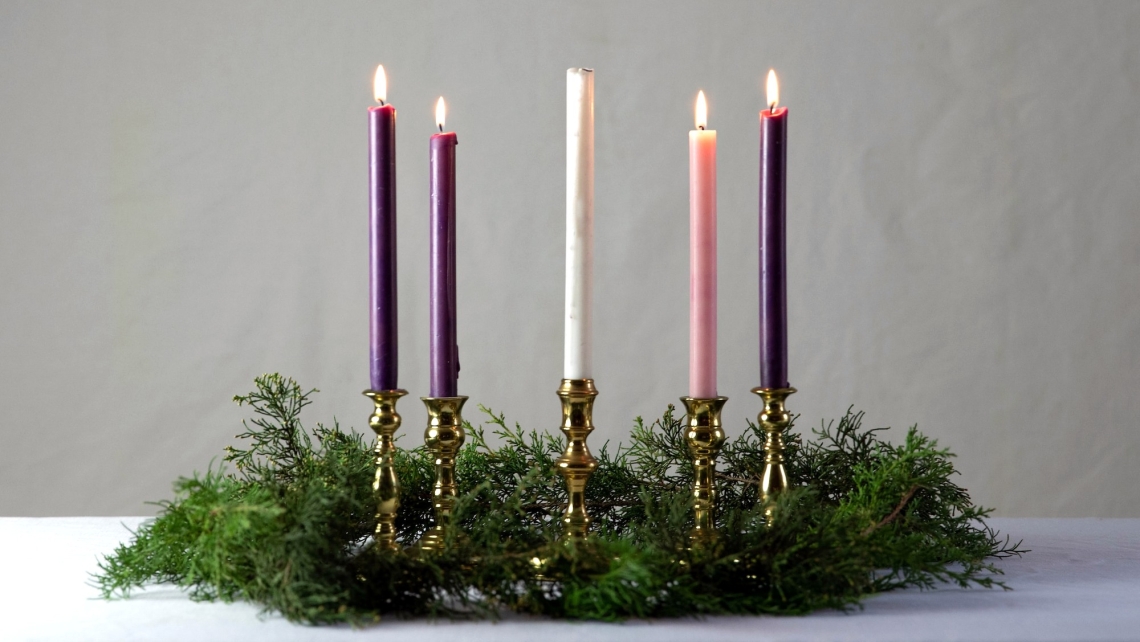 To mark the start of Advent, several parishes across the Diocese of Portland are holding Advent wreath making sessions. Individuals and families are invited to come together to make an Advent wreath to display in their homes.
The tradition of the Advent wreath, which consists of an evergreen circle with four candles – three purple and one pink -- dates to the 16th century. The evergreen wreath symbolizes the fact that God has no beginning and no end. The candles represent the light of Jesus coming into the world, so as Christmas nears, more candles are lit. Some wreaths also contain a central white candle, the Christ candle, which is lit during the Christmas season.
A list of Advent wreath making sessions can be found below. The list will be updated as more are scheduled.
Sunday, November 26
St. Francis of Assisi Church
81 Court Street, Belfast
9:30 a.m. (Following the 8:30 a.m. Mass)
Saturday, December 2
St. Christopher Church
15 Central Avenue, Peaks Island
10 a.m. to Noon
St. John Church
217 York Street, Bangor
2 p.m.
Sunday, December 3
St. Joseph Church
133 Middle Street, Farmington
11:30 a.m. (Following the 10:30 a.m. Mass)
St. Matthew Church
19 Dora Lane, Limerick
2 p.m. (Following a reflection by Deacon Paul Lissandrello)
St. Maximilian Kolbe Church
150 Black Point Road, Scarborough
11:30 a.m.
Sunday, December 10
Cathedral of the Immaculate Conception's Guild Hall
307 Congress Street, Portland
11 a.m. (Following the 10 a.m. Mass)