New Bereavement Group Set for South Portland Starting April 12
Image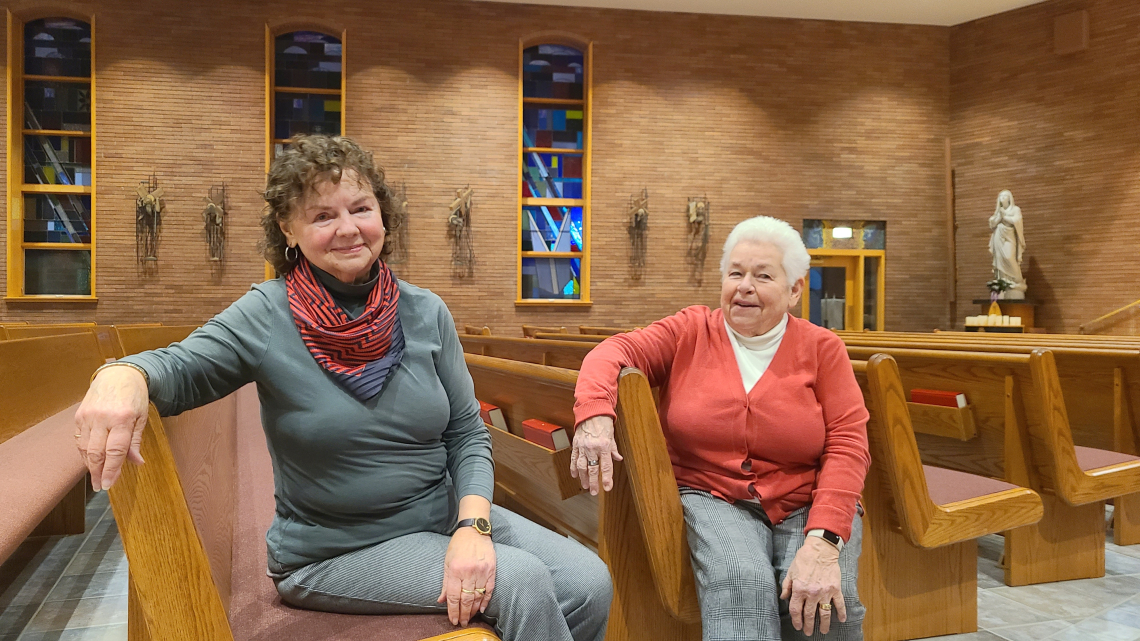 "Grief is universal, but also unique to each person."
SOUTH PORTLAND---When someone loses a loved one it is never easy and coping at times may be a struggle. It can be helpful, amid great grief, to withdraw from the world for a few hours and rest with God.
In that spirit, St. John Paul II Parish is launching a bereavement group for adults starting on Wednesday, April 12, at Holy Cross Church on 124 Cottage Road in South Portland. The meetings will be held each Wednesday from 6 p.m. to 7:30 p.m.
This new program will be led by parishioners Rita Thompson, funeral coordinator for St. John Paul II Parish, and Patricia Campbell, a volunteer facilitator at the Dempsey Center and longtime volunteer grief and loss group facilitator at the Cancer Community Center in South Portland (now the Dempsey Center). Participants will find friendly, caring people who will walk alongside them offering support, comfort, and guidance as they struggle through one of life's most difficult experiences. Sharing the pain of loss with a group of others who have also experienced the death of a loved one helps to validate emotions, the enormity of the loss, and the challenges of adjusting to life without your beloved.
Rita Thompson says that she wishes such a group was in place when her own husband passed away three decades ago.
"As funeral coordinator, I try to support people after the funeral by saying hello at Mass or at the grocery store just to check in," said Rita. "But there was nothing like this bereavement group we are now creating at our parish when my own husband died. This work is about helping people get through the next hour and then the next day."
"Grief is universal, but also unique to each person," said Patricia. "The program's specifics will adapt depending on the needs of the group as each group is different. This program is about holding sacred space while accompanying others during a part of their grieving journey."
The program is confidential, and will be comprised not only of prayer, but group discussions and other activities. Participants will also discuss practical skills related to the difficult tasks of coping with grief and asking for help. For more information or to register, contact Patricia at 207-799-9758.
St. Peter Parish in Portland hosts "Morning Retreats for the Grieving Soul" on every third Saturday of the month from 9:30 a.m. to 11 a.m. The group meets in the Monsignor DiMingo Hall at the church, located on 72 Federal Street. The retreats offer "a respite space for you to be with God" and guide participants through a centuries-old meditative prayer where God will speak to them through his living Word. In this quiet sanctuary, participants can contemplate the healing Word of God who loves them. For more information, contact the parish at 207-773-7746. All Saints Parish also holds similar grief support groups in Brunswick and Newcastle. If you are interested in joining or know someone who could benefit, call 207-725-2624.