Franco-American society honors the memory of Father Renald Labarre with a donation to St. James School.
Image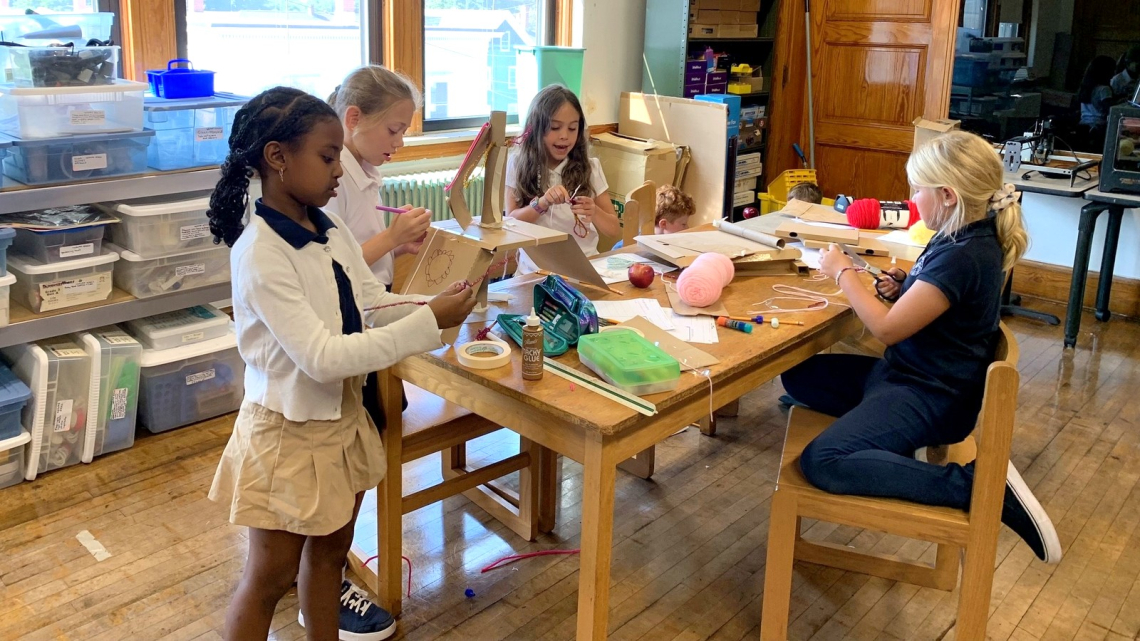 BIDDEFORD—When students headed back to St. James School in Biddeford this year, they found one of their classrooms looking better than ever, thanks to a $10,000 grant from the Société Saint Jean-Baptiste de Bienfaisance de Biddeford.
The society made the donation to upgrade the school's S.T.R.E.A.M. (science, technology, religion, art, and math) room in memory of Father Renald Labarre, who died in 2021. Father Labarre was a Biddeford native who formerly served as pastor of three parishes in Biddeford and as the society's chaplain.
"The society saw this as a perfect opportunity to honor Father Labarre, who was involved with St. James School during his tenure in Biddeford," said Daniel Bastarache, chairman of the Catholic Education Board at St. James School. "Father Labarre's picture hangs at the entrance of the room as a remembrance and as an inspiration to all who enter."
"Father Labarre was a really special priest whom everyone loved. He supported students, staff, and the school itself. He always had a smile on his face. His sense of humor brightened our day. You could always speak to him, and his words of wisdom helped to form us all," said Nancy Naimey, principal. "He is a priest we will always remember, and we are thrilled to dedicate a room in his memory."
Father Labarre grew up in Biddeford, attending St. André School in Biddeford and Notre Dame de Lourdes School in Saco, both of which were later incorporated into St. James School. He retired from active ministry in 2007 but remained active in the community for several years after that.