Food pantry demand expected to soar
Image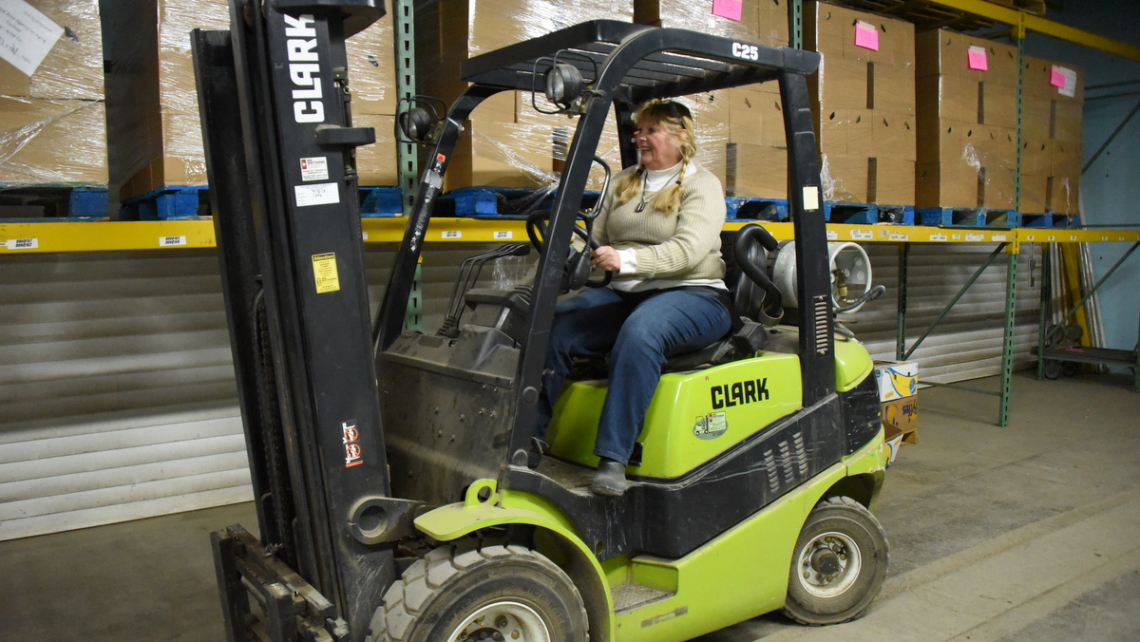 As the director of Hunger & Relief Services for Catholic Charities Maine, Dixie Shaw has supported the people of northern Maine through some tough times. They include the flooding that drove people in the St. John River Valley from their homes in 2008 and the pandemic, which left many without work during spring 2020. Despite the severity of those situations, Shaw says she fears the roughest waters may lie ahead.
"We're going into some of the most challenging times I think we've ever gone into," she says.
Shaw says what has hit the people of Aroostook and surrounding counties so hard are the rising costs of everything from electricity to food to fuel. What makes the impact so devastating is the number of people affected.
"People are struggling like I have not seen them struggle before," she says. "The electricity rates are higher than I've ever seen them. The gas prices, we all know that story, and fuel oil is something the people of northern Maine are particularly dependent upon. We don't have a lot of options up here."
The result has been increased demand at the 28 food pantries in Aroostook, Penobscot, and Washington counties that are served by the Catholic Charities Food Bank in Caribou, which Shaw oversees. During Catholic Charities Maine's last fiscal year, 31,410 people received food from the pantries, a number expected to climb.
"People are coming to us who have never had to come before. They're telling us that 'I never imagined in my life that I would be this desperate to make ends meet.' It's a really hard time for so many who have never experienced it before. Oftentimes, we have said many people are one paycheck away from the food pantry. Well, they're still getting the paycheck, but the paycheck is not enough to meet the need," she says. "These are not comfortable times. Either you're going to be colder than you would like to be, eating things you would rather not eat, or turning the lights off and sitting in the dark."
Exacerbating the problem is that the same rising prices that have hit individual wallets so hard have also dug into the food bank's bottom line.
"We have large-capacity freezers and coolers. They're expensive to operate," Shaw explains. "We also have trucks on the road, and as you know, diesel fuel has gone sky high."
Also more costly is some of the food Catholic Charities purchases from the Good Shepherd Food Bank of Maine, an organization that partners with agencies and pantries across the state to provide food at reduced prices.
"Those costs have gone up dramatically," Shaw says. "It's still a better deal, but the best prices are still high prices these days."
Shaw says tighter U.S. Department of Agriculture restrictions on food distributed through The Emergency Food Assistance Program (TEFAP) has also had an impact, and she says there is also significantly less assistance from the government and private organizations than there was during the height of the pandemic.
"We're going to be looking at some tough times to meet the need and the demand of the people we're serving," she says.
Shaw says Catholic Charities will do its best to meet the need. Fortunately, planting season is nearing for the agency's highly successful Farm for ME program. Through a partnership with Circle B Farms in Caribou and Randy Martin of the King's Gardener in Presque Isle, Catholic Charities is able to grow and distribute fresh produce.
"We grow mainly root vegetables because they have long staying power in our coolers, and we can have them later into the fall and into the early winter – things like cabbage and rutabagas and carrots and onions," she says.
Catholic Charities also receives vegetables from a University of Maine farm, and in late summer, Goughan's Berry Farm in Caribou creates a corn maze with proceeds going to help feed the county.
Other fundraisers include a telethon on WAGM-TV in March and the Feed the County 150, a race held on Father's Day weekend for which Catholic Charities offers sponsorships. The food bank is also supported by your gifts to the annual Catholic Appeal, as well as by a thrift store, two outlet stores, and a boutique operated by Catholic Charities to raise money. The boutique, located at the Aroostook Centre Mall, features high-end donated items.