All Saints students release Atlantic salmon into the Kenduskeag Stream
Image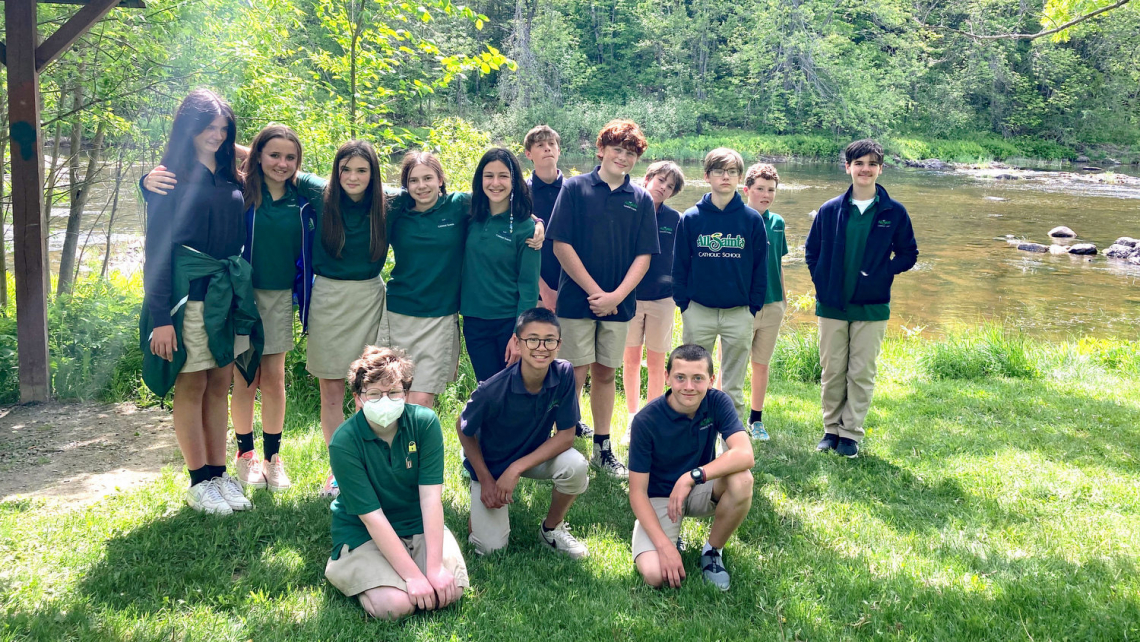 A process that began with the arrival of salmon eggs in their science lab in February reached its climax alongside the Kenduskeag Stream in Bangor as the seventh graders at All Saints Catholic School in Bangor released nearly 200 Atlantic salmon into the waters on May 27.
"It was very interesting. It's much different than what we normally do. It's nice not to be stuck in a classroom for a little bit. We've had a very cool time," said Madonna, one of the students.
Students have observed the developing eggs in a large fish tank that is kept just above freezing to replicate the temperature of the Kenduskeag. The students have checked the equipment and temperature regularly to make sure the project is staying on track, documented observations on "Fishy Fridays," researched different aspects of the Atlantic salmon, and prepared presentations.
Salmon used to be abundant in Maine rivers but due to dams, overfishing, and other factors, yearly salmon returns have dropped to 1% of the original population counts.  
"Well, I think it was really nice. I think that we kind of have to just do our part because it's an endangered species and one day might not even be here," said James, a seventh grader.
All Saints Catholic School has collaborated with the Maine Atlantic Salmon Federation for years through the Fish Friends Program.