A Christmas Message from Bishop Deeley
Image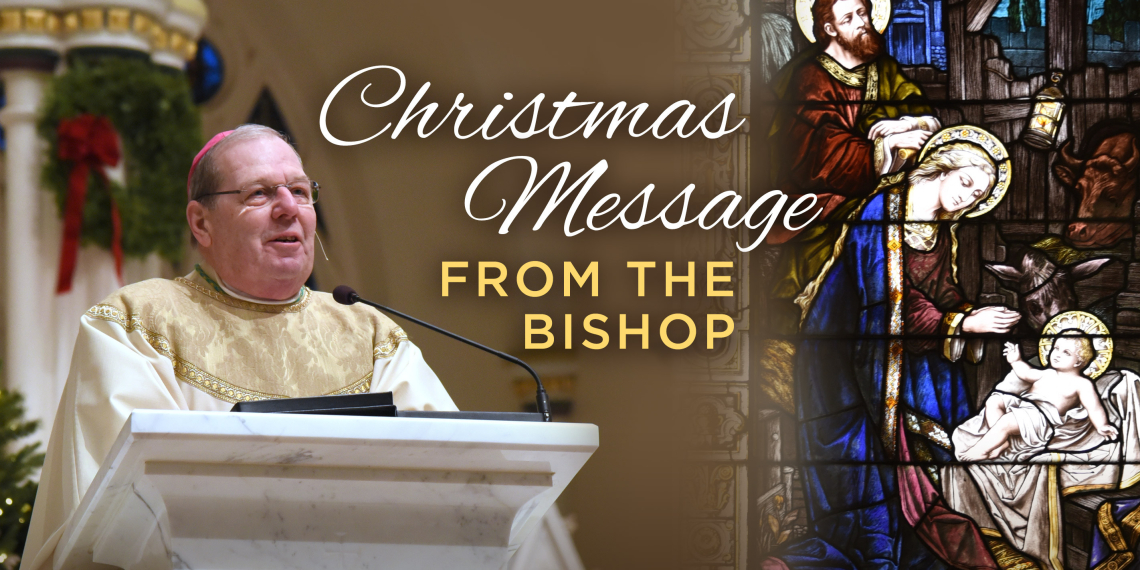 In this joyful feast of Christmas, we are reminded of God's abundant love for us in the coming among us of Jesus, the light of the world. He comes in the darkest time of the year so that our lives can be brightened by his message of love. 
In his coming among us, Jesus reconciled us with God. By his very life, Jesus shows us that God wants his love to spread to the world. We have a part to play in the message of Christmas as we are called to be instruments of that love for others. May we as Catholics extend that kindness to others and restore hope in our world, not just at Christmas, but all year.
May we welcome Jesus with great joy. I hope that you and your loved ones have a wonderful Christmas and experience God's boundless love in the year ahead.