World Youth Day 2023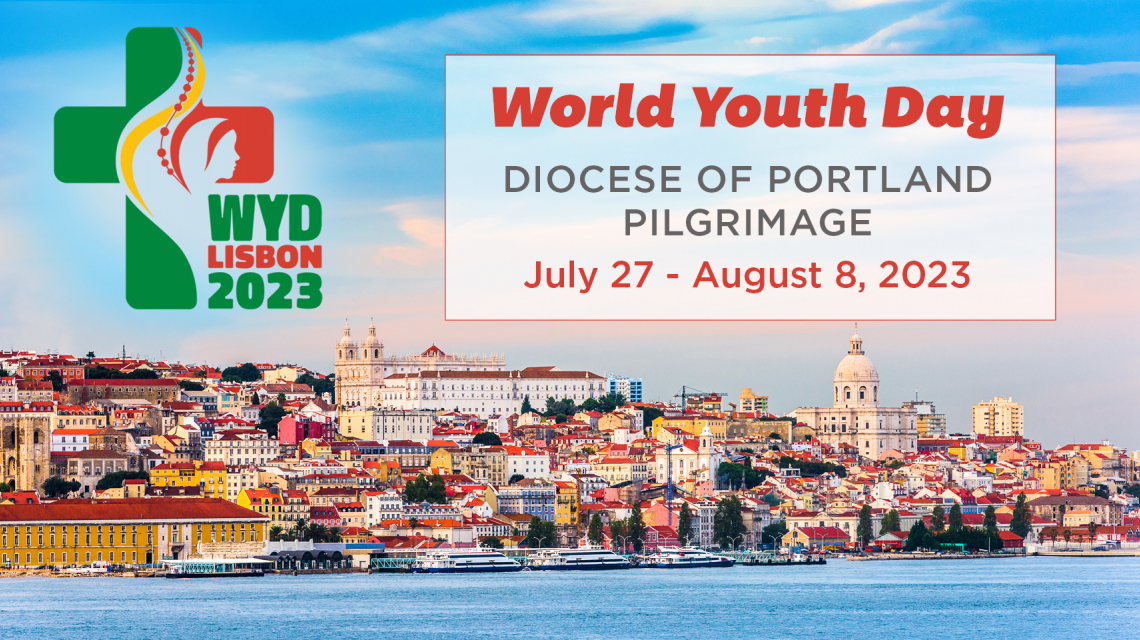 The Diocese of Portland invites you to attend World Youth Day Lisbon!
World Youth Day (WYD) is an international encounter with the Pope generally celebrated every three years. Different countries around the world have hosted WYD gatherings, and in 2023, the host city will be Lisbon, Portugal.  The weeklong celebration includes opportunities for prayer, catechesis, and daily Mass, and events with Pope Francis, most especially the closing liturgy in which hundreds of thousands of youths from around the world participate. With Fatima a short trip from Lisbon, it is sure to be on our pilgrimage. 
We are blessed to be partnered with Dube Travel, which has been providing travel and accommodations for WYD events since 1997 and is recognized as top in its field for WYD pilgrimages. Chris Dube presented a webinar with more detailed information.
Information and Registration Materials 
World Youth Day Prayer
Our Lady of the Visitation, you who left in haste towards the mountain to meet Elizabeth, lead us also to meet all those who await us to deliver them the living Gospel: Jesus Christ, your Son and our Lord! We will go in a hurry, with no distraction or delay, but with readiness and joy.
Got Questions? 
Shawn Gregory at [email protected] 
Dube Travel at [email protected]com or call 1-800-TRY-DUBE