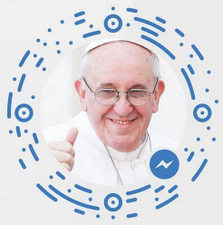 "The Pontifical Mission Societies are a precious means of awakening in every Christian community a desire to reach beyond its own confines and security in order to proclaim the Gospel to all." - Pope Francis
On Sunday, October 22, we will celebrate World Mission Sunday 2017. Each year, the Church around the world is invited to support the young mission dioceses in Africa, Asia, the Pacific Islands, and parts of Latin America and Europe, where priests, religious and laypeople serve the poor and bring Christ's love and mercy.
The theme for World Mission Sunday 2017 is "Mission is at the Heart of the Christian Faith." In his message for World Mission Sunday, Pope Francis writes: "The Church's mission impels us to undertake a constant pilgrimage across the various deserts of life, through the different experiences of hunger and thirst for truth and justice."
Below you will find Pope Francis' complete message as well as other World Mission Sunday resources. A new feature this year allows you to use your Smartphone to connect to the missionary experience and to "Chat with the Pope."
World Mission Sunday Resources
♦ Message of Pope Francis for World Mission Sunday
♦ World Mission Sunday Bulletin Announcements
♦ Chat with Pope Francis Toolkit
♦ Ten Tips for Celebrating World Mission Sunday
Documents on the Church's Missionary Mandate
♦ Evangelli Nuntiandi - Pope Paul VI
♦ Redemptoris Missio - Pope Saint John Paul II