"Participants feel refreshed by their time together and strengthened in their relationship with God," said Josh Houde. "It's an incredible blessing to know that you're not alone in your desire to live for God."
As one of the organizers of "Theology on Tap," Houde, the youth minister at Good Shepherd Parish in Saco, has helped to provide a warm, casual environment in which people, generally in their twenties and thirties, can come together to learn more about their faith and to feel valued and welcomed in the Catholic Church.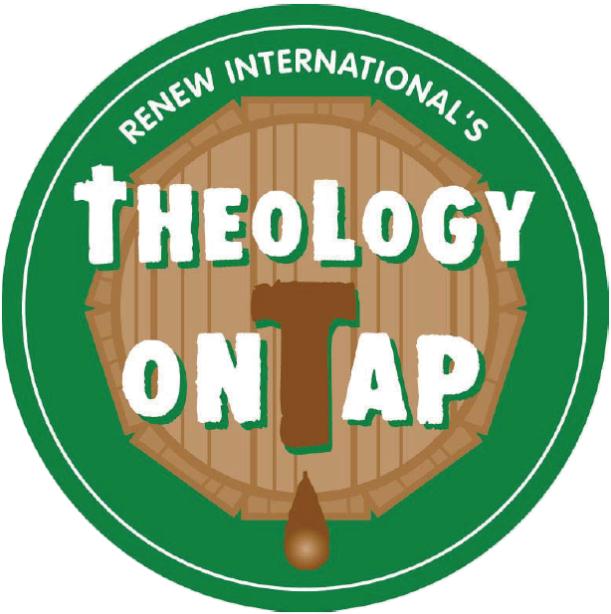 Held once a month at a southern Maine restaurant or bar, "Theology on Tap" is a gathering of college students and young adults that features food, drinks, conversation, and engaging theology discussions.
The next "Theology on Tap" will be held at Pat's Pizza, located on 30 Market Street in Portland, on Thursday, January 17, from 7 p.m. to 9 p.m. The gathering will be in the upstairs group room called "Mary's Room." This month's presenter is Fr. Brad Morin, parochial vicar of Good Shepherd Parish in Saco.
Joy Segovia of Southern Maine College Campus Ministry and Ignite, Greater Portland's Catholic young adult group, have worked with Houde to plan the gatherings and create the unique experience.
"The relaxed setting helps to elicit good conversation and is welcoming for non-Catholics or non-churchgoers who are interested in coming and exploring Christ, the Church, and faith," said Houde.
Created in the Archdiocese of Chicago in 1981, "Theology on Tap" has spread to dioceses across the country, offering thousands of young Catholics an opportunity to share and grow in their faith with peers. Organizers in southern Maine have noticed a high return rate for participants and, as word has spread of its existence and impact, an influx of newcomers.
"Our hope is that participants will leave nourished in body by the great food and drink, in mind and spirit by the engaging presentations, and in their friendships through the fellowship and conversations that 'Theology on Tap' provides," said Houde. "The ultimate goal, of course, is for participants to strengthen their relationship with Christ and the Church."
"Theology on Tap" is sponsored by University of Southern Maine Campus Ministry, Good Shepherd Young Adult Ministry, and Ignite, Greater Portland's Catholic Young Adult Group.
For more information about "Theology on Tap," contact Josh Houde at joshua.houde@portlanddiocese.org