What?

Winter Regional 2018
Teens in Grades 9-12 from around the diocese are invited to gather together to celebrate, pray, build community, grow in faith, and discern potential youth leadership for the diocese. While the Winter Regional deep-dive topic is related to the theme of the upcoming Youth Convention, youth are encouarged to paritipcate regardless of paricipation in the convention.
When?
Saturday, March 24, 2018 12:30 - 5:00pm
Where?
Notre Dame du Perpetual Secours Church Hall,Waterville
Why?
Dive deeper into faith related to the theme for the upcoming convention and discern potential nominees to the 2018-2019 Catholic Youth Leadership Team (CYLT)
How?
The event is free, though registration is required through your Youth Ministry Coordinator or designated parish leader, no later than noon on March 19th. All youth must be accompanied by an adult (one adult per 7 youth).
Youth Ministry Coordinator/Parish Leaders:
Registrations only accepted through the Eventbrite group registration portal. Deadline is noon Monday, March 19
Each participant - both youth and adult - must turn in a complete a liability release form.
Click image below to download promotional flyer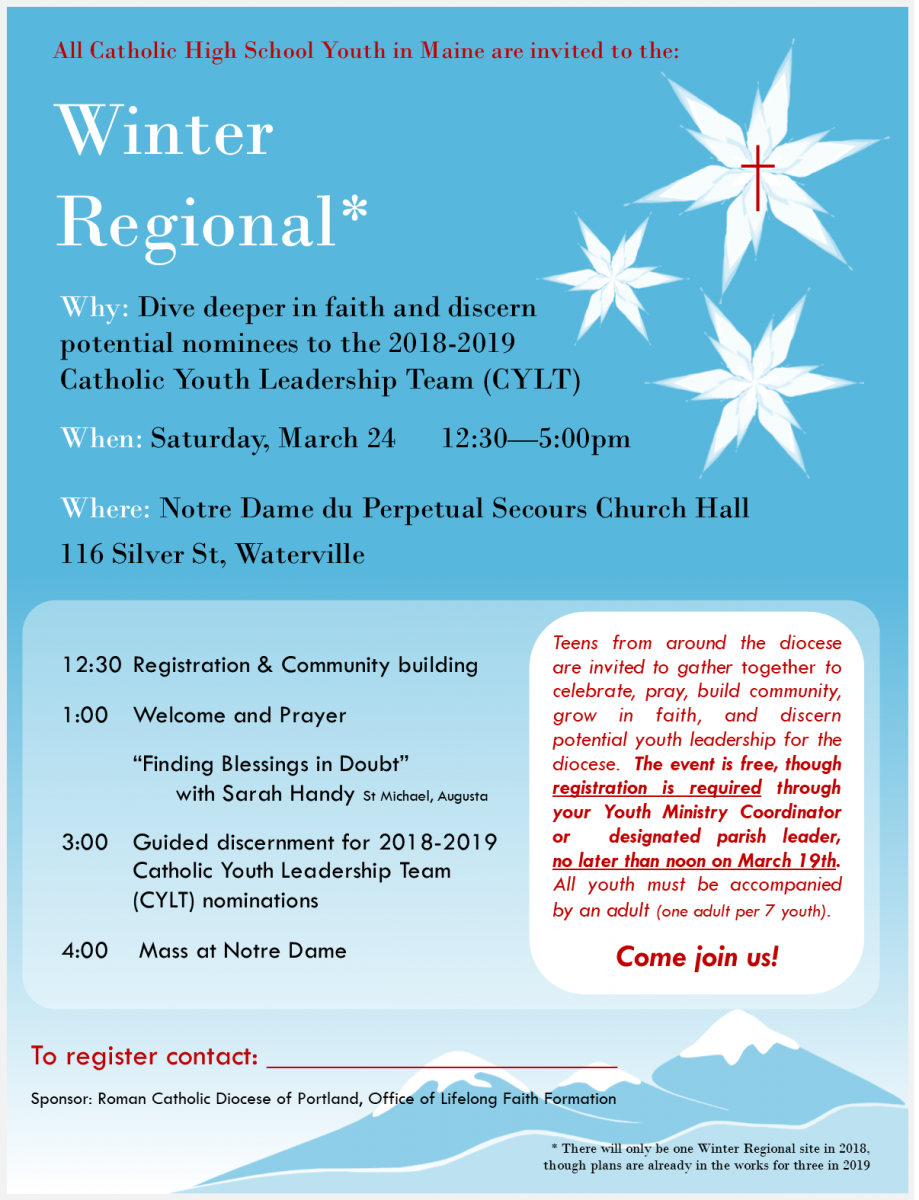 Need help registering? Click for the How-To guide