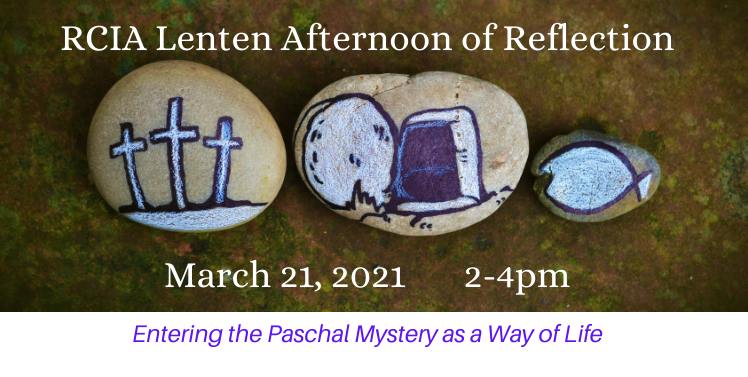 A state-wide virtual afternoon of reflection for elect and candidates, their godparents and sponsors, and RCIA teams will be offered on Sunday, March 21, 2021, from 2-4 pm on the Lifesize video conference platform. Click to download a sharable flyer. The session will NOT be recorded.
Registration Deadline: March 15, 2021
Parishes may choose to gather a local group to share in the virtual reflection. Please indicate this on the form so connection information will be only emailed to the parish contact.
All individuals that you provide an email for will receive a link to connect to the live video conference and a printable reflection guide via email around March 18. We expect the parish contact to forward the needed info to individuals where no email address is providee..
If you want to register more than 5 individuals from the parish/cluster, please submit additional forms.
You must complete are the required fields marked with an

*

before you can "Submit." If your information was successfully entered, you will see a confirmation message indicating your registration is complete. If you do not see this message, please try again or email Georgette Dionne.
---