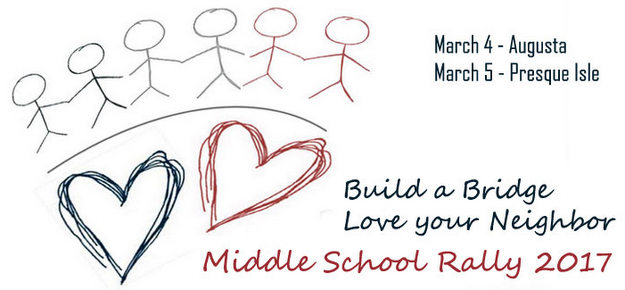 When & Where:
March 4 at St. Michael School, 56 Sewall Street in Augusta. Registration begins at 9:30 a.m.
March 5 at Knights of Columbus Hall, 12 Chapman Road in Presque Isle. Registration begins at 9 a.m.
For:
Middle School youth (grades 6-8) and their parents
Why?:
To provide an opportunity for younger adolescents to gather with peers of the diocese to celebrate their faith and the gifts they bring to the Church, to call them to a greater awareness of God's presence and action in their lives, and to encourage their active participation in the life and mission of the Church, in and through their parish communities.
To provide an opportunity for parents of middle-schoolers to be nurtured and encouraged in their role as parents through the changing tides of adolescence.
Cost:
$30 per youth, which includes lunch and a T-shirt; $20 per parent, which includes lunch but not a T-shirt.
How do I sign up?
REGISTRATION IS OPEN! Please follow along on the How-to-Register Guide and click here to register. All middle-schoolers and parents should be registered through their parish youth ministry coordinator or designated parish/school leader.
All registrations and fees are due no later than February 17. All fees should come in the form of a parish check made payable to: Diocese of Portland – MS Rally. Please mail the parish check to: OLFF, ATTN: MS Rally, 510 Ocean Avenue, Portland, ME 04103.
Featured Presenter: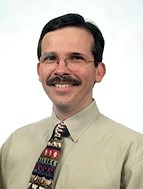 Mike Patin has worked in ministry settings since 1984, first as a high school teacher and coach, and then in diocesan ministry for the Archdiocese of New Orleans. Since 2003, he has worked full time as a speaker and "faith horticulturist."
Mike strives to engage and involve people through humor, energy, stories and a well-constructed message. He works to evoke a response and a definite, specific course of action: a next step.
Throughout his ministry, Mike has been privileged to speak to groups ranging from 10 to 23,000 in over 130 dioceses in the U.S. and Canada. He has spoken at parish missions, conferences, rallies, retreats, leadership institutes, and in-services, addressing youth, adults, families, clergy, seminarians, school faculties, businesses, athletic teams, and hospital staffs.
He has been a featured speaker numerous times at:
• National Catholic Educational Association Convention
• Los Angeles Religious Education Congress/Youth Day
• National Conference on Catholic Youth Ministry
• National Catholic Youth Conference
• Notre Dame Vision
Mike has published two books: A Standing Invitation and This Was Not in the Brochure: Lessons from Work, Life and Ministry. In 2006, he received the National Catholic Youth Ministry Award.
Mike lives in Lafayette, LA, with his wife, Marlene, and his daughter, Megan.
Learn more about him at www.mikepatin.com and www.youtube.com.