Kids at Holy Cross in South Portland Mark Advent for Community to See
Image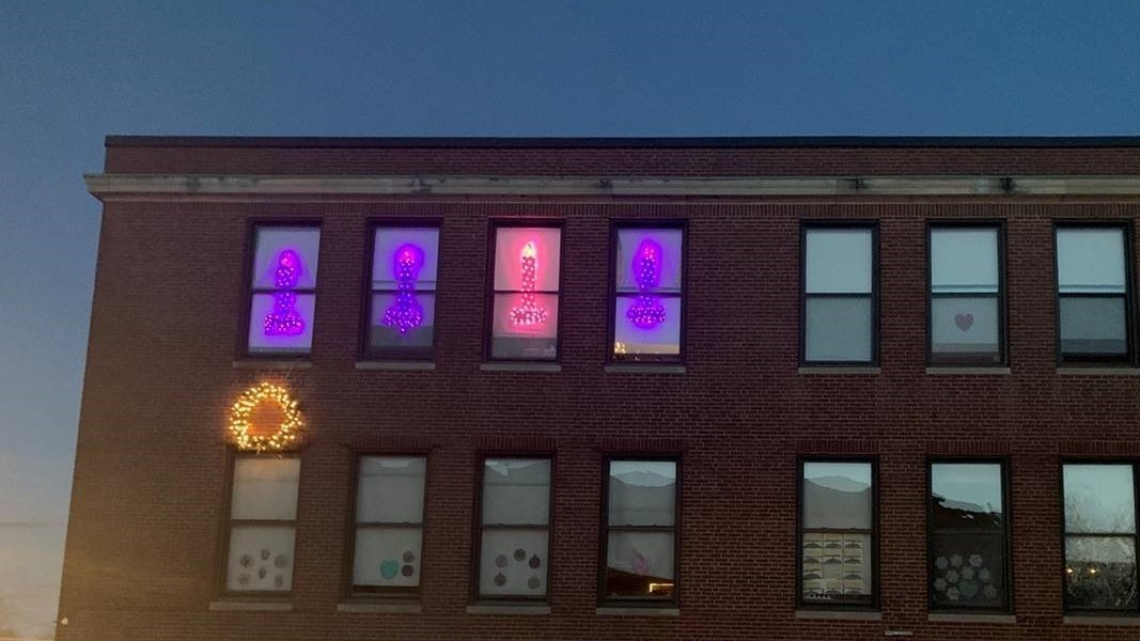 SOUTH PORTLAND---Thanks to the students at Holy Cross School in South Portland, the wider community is able to easily keep up with the weeks of Advent.
The Advent "candles" are on display in the eighth-grade homeroom and visible for blocks.
"This has become a big hit with students, parishioners, and the local community," said Bill Ridge, a teacher at Holy Cross. "I hear from folks, not even associated with the school, that they mark Advent each year by the lights as they pass headed to work or shopping or wherever they go."
Advent wreaths traditionally feature four candles, three purple and one pink or rose colored. During Advent, candles are progressively lit week by week, beginning with a single purple candle. During the second week, two purple candles are lit, followed by two purple candles and the pink candle during the third week, and then all four candles. The rose-colored or pink candle coincides with the Third Sunday of Advent (Gaudete Sunday), on which the priest also wears pink or rose. It is a time of celebration, noting that Advent is nearing completion and Christmas is near.
At the end of this week, the windows will go all white for Christmas.