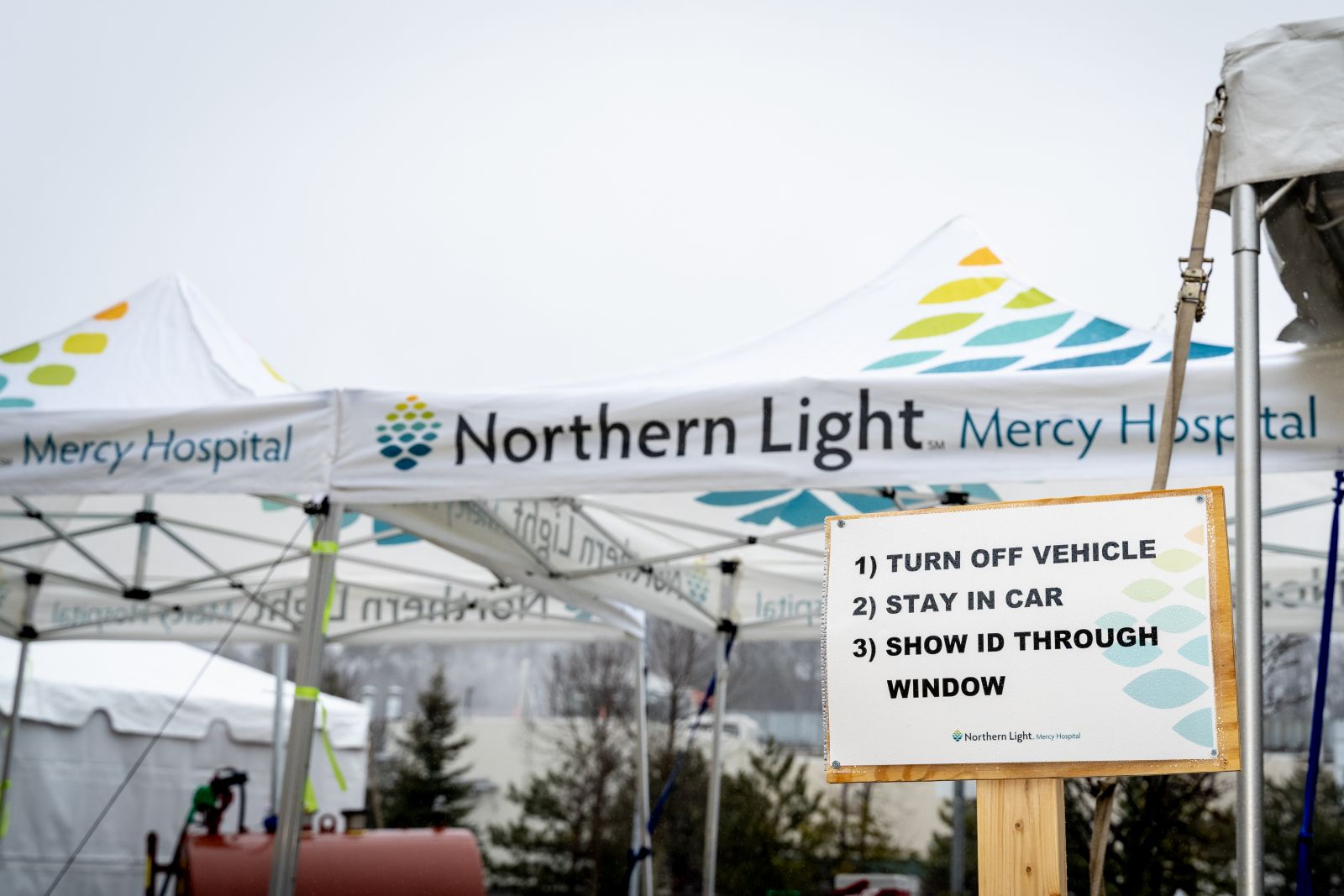 Given the recent surge in demand for COVID-19 testing, on Friday, September 10, Northern Light Mercy Hospital will increase its COVID-19 testing site options by reopening the drive up testing facility located at the hospital's campus on Fore River Parkway in Portland. The site, which will be open seven days a week from 9 am – 1 pm, will be open to online and telephone (1-844-489-1822) scheduling starting on Thursday, September 9.
Laboratory testing is offered at the site, including for those with symptoms, suspected exposure, or pre-procedure testing. Please note, this is a self-swab site. If children need testing, parents or guardians will administer the test.
The restart of this drive-up testing facility follows a July announcement that Mercy Hospital had expanded its testing sites to include the following locations, which remain active:
Additional information about Northern Light Health COVID-19 testing options can be found here.