Opening of the Holy Doors at the Cathedral of the Immaculate Conception & Other Designated Churches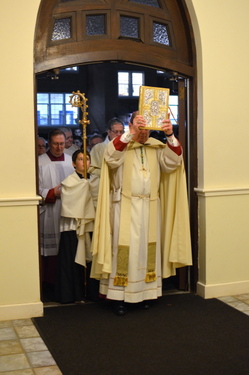 In celebration of the Holy Year of Mercy, Bishop Robert P. Deeley opened four holy doors in the Diocese of Portland.
A year of extraordinary jubilee traditionally begins with the opening of a holy door to represent a renewed opportunity to encounter or grow closer to Jesus, who calls everyone to redemption. The holy door represents the passage to salvation which was opened to humanity by Jesus. The doors are opened during jubilee years so that pilgrims can enter through them in order to gain the plenary indulgence that is connected with the jubilee.
Bishop Deeley decided to open four holy doors, instead of a single door at the Cathedral of the Immaculate Conception, so that more parishioners would have an opportunity to make a pilgrimage and receive the graces associated with passng through a holy door.
The four locations are as follows:
Bangor
St. John Church, 207 York Street
Frenchville
St. Luce Church, 441 U.S. Route 1
Lewiston
Basilica of Ss. Peter & Paul
122 Ash Street
Portland
Cathedral of the Immaculate Conception
307 Congress Street
| | |
| --- | --- |
| St. Luce, Frenchville | Basilica of Ss. Peter & Paul |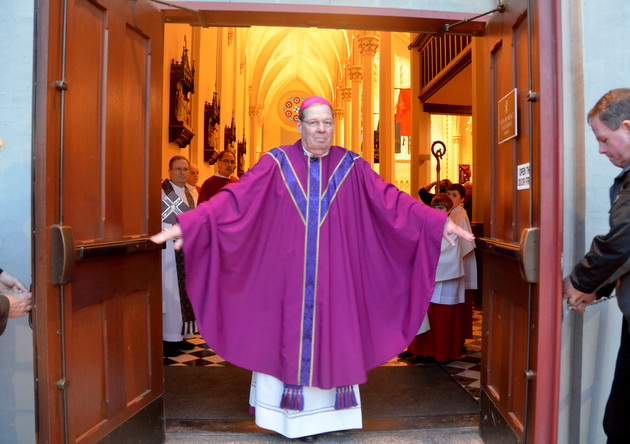 St. John Church, Bangor