PORTLAND---The Ancient Order of Hibernians of America (AOH) invite all to gather for the annual Irish-American Anniversary Mass at Western Cemetery, located on 2 Vaughan Street in Portland, on Sunday, August 18, at 1 p.m. The Mass will be celebrated by Fr. Paul Sullivan, pastor of Our Lady of Hope Parish in Portland.
Purchased by the city in 1829, the cemetery is the burial place for many of the early Irish to arrive in Maine and represents an era of transition from early burial grounds to planned garden cemeteries built on open land. It is recognized as one of Portland's designated historic landscape districts. It was the city's primary burying ground from 1829 until 1852 when Evergreen Cemetery opened.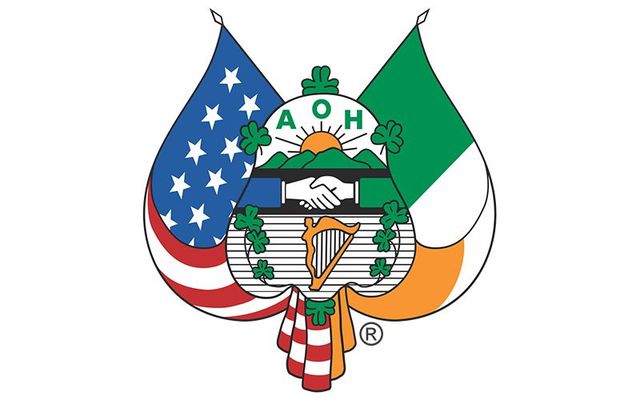 The Mass and gathering on August 18 will be hosted by the AOH, America's oldest Irish-Catholic fraternal organization, having served the Catholic Church since 1836 with the motto of "Friendship, Unity, and Christian Charity." The AOH has over 46,000 members, with the Maine division of the AOH based in Portland.
The organization was founded at New York's St. James Church on May 4, 1836, to protect the clergy and churches from individuals attacking Irish Catholic immigrants and Church property. At the same time, the vast influx of Irish Immigrants fleeing Ireland's Great Hunger in the late 1840s prompted a growth in many Irish societies in the U.S., the largest of which was and continues to be the AOH.
Active across the United States, the AOH seeks to aid the newly arrived Irish, both socially and economically. The organization has always sought the freedom to practice its collective Catholic faith; a faith that been a beacon of hope for the Irish during the darkest hours of their history. In addition, the AOH works to foster and preserve the Irish culture (art, dance, music, sports, etc.) and has been at the forefront for issues concerning the Irish, such as immigration reform, economic incentives, human rights issues, right to life, and others.
Distinguished members of the AOH have included Archbishop Fulton Sheen, astronaut James McDevitt, and President John F. Kennedy.
To learn more about the AOH or to join, contact Andrew Sankey of the Maine AOH division by calling (207) 667-8126 or emailing andrew.sankey@co.hancock.me.us.