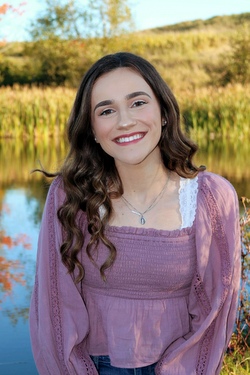 "It kind of feels like everything has kind of been flipped upside down."
As has been the case for many teenagers, the COVID-19 pandemic has caused 18-year-old Taylor Guerrette, a senior at Hampden Academy, to miss out on a lot.
"It's kind of isolating when we're on our own all throughout the week," she says.
That is why Taylor says she looks forward to Sunday evenings when she can join with other members of the youth ministry group at St. Paul the Apostle Parish in Bangor.
"It's a great way to feel like we're still together, even though we're not," she says. "Our youth group is still great."
Throughout the Diocese of Portland, parish youth ministers have used Lifesize and Zoom videoconferencing, as well as social media and other online programs, to keep teens connected to one another and to their faith at a time when they haven't been able to gather in person.
"I felt it was important to make sure the faith is always constant, not something to be put on hold while one adjusts to a new way of living but, rather, to focus on it now more than ever. Your faith will ground you, will guide you, will keep you strong. The youth, now more than ever, need to know this," says Theresa Bonner, director of youth ministry at the Parish of the Precious Blood in Caribou.
"It's keeping them engaged in their faith. Even if it's not heavy theological truths, it's just reminding them you're Catholic. You're a part of this family, and we can share together. I think that's really why it's important to continue this," says Timothy Clark, who serves as a youth minister at St. Paul the Apostle with his wife, Evelyn. "It would be easy to just say, 'Yeah, we're all stuck at home. What are we going to do?' and just disconnect, but then, you lose that sense of community that we have."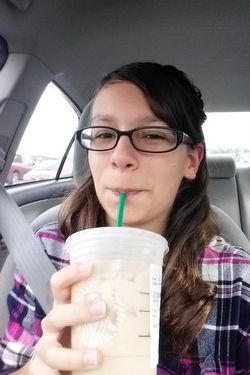 "Also to be reminded that God is with us," adds Evelyn. "This is scary. The news is scary, but I'm not alone in this. God is with me, and my Christian brothers and sisters are with me."
Teens who participate say they find comfort and camaraderie in their weekly, virtual get-togethers. They say the meetings help to ensure their focus remains where it should be.
"Sometimes, we need to be reminded that we're not alone," says 15-year-old Alanna McCann, from Benton, who participates in youth ministry at Corpus Christi Parish in Waterville. "Right now, it's more important than ever to be talking to God."
"I know it definitely gives me hope when I get to see everyone," says Abby Lyons, an 18-year-old from Hampden. "It definitely is an encouragement going into your next week to know that there are other people who are with you."
"Especially during these times, it's a nice break," says 13-year-old Alden Hughes of Cape Elizabeth, who participates in Cluster 22 middle school ministry. "I enjoy, normally on Sundays, when I can come to church and just talk with kids my age about going to school, and just being Catholic, and religion itself, so it's nice to be able to continue doing that."
The youth ministry virtual meetings are typically held at similar times to when the groups formerly met. At St. Paul the Apostle Parish, for instance, the teens still gather Sundays at 6:30 p.m., although meetings are a half hour shorter than when they met in person. The youths are also invited to participate in two national, online youth ministry programs. Life Teen offers Global Life Night at 5 p.m. and ProjectYM Live begins at 8 p.m. Both feature music and presentations by well-known Catholic youth ministry speakers.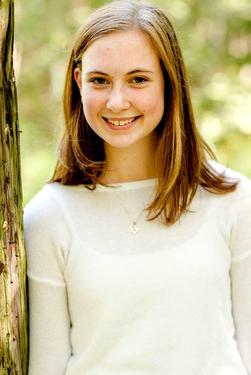 "The big thing we emphasize for the kids and their families is that these are things that are available to you. So, if the only thing you want to do is meet together with our parish group on Lifesize, great. We would love to have you. If the only thing you want to do is Life Teen, just do that. So, it's not that there is an expectation that every person is going to do everything. It's more the approach that these are resources available to you," says Timothy.
"It's kind of pick what you want to do. I love definitely getting together with my youth group, because that feels more personable to see their faces and connect with them, but I also love doing the ProjectYM. I think that's a great way to hear from other speakers," says Taylor. "I think it's a beautiful, powerful way to stay connected."
Corpus Christi Parish takes a similar approach to St. Paul the Apostle. Teens gather through videoconferencing, then stay tuned, if they wish, to ProjectYM Live.
"The first time I watched ProjectYM Live, I noticed that there were thousands of other teens taking part in the stream that night. Just knowing there were other Catholic people my age who were watching right along me was a really cool feeling," says Alanna.
"I really do like the Project YM. They have some great guest speakers, really good music. It's a good time. I've learned a lot about God, prayer, and what I think is really cool is that thousands of Catholic teens from all over the country or in Canada, all over place, we're all connected," says Haley Martin, age 15, from the town of China.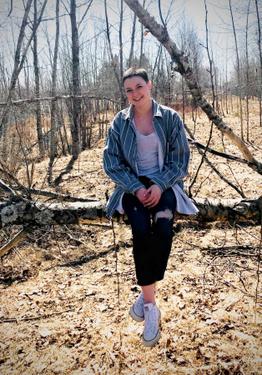 At the Parish of the Precious Blood in Caribou, viewing of Life Teen's Global Life Night is followed by a half hour of discussion and community building.
"The video always has discussion prompts to engage in further exploration. Great stuff," says Theresa.
"We discuss what's been going on, and we also share something that happened that inspires hope, so we're not just dwelling on the fact that we have to Zoom because we're in quarantine," says Kailee Cox, age 18, from Presque Isle. "It's different than what we usually do, but I still find it just as rewarding."
"I actually started forgetting to pray every morning and every night, and it led to lazy habits until Theresa Bonner scheduled the Life Teen Zoom meetings," says Kristen Cox, age 15, Kailee's sister. "It is nice to gather everyone, even it is just on Zoom, to hear how everyone else is doing."
Gathering and growing as a community of faith is also what is emphasized during the high school and middle school youth ministry virtual gatherings in Cluster 22, which includes churches in Cape Elizabeth, Scarborough, and South Portland.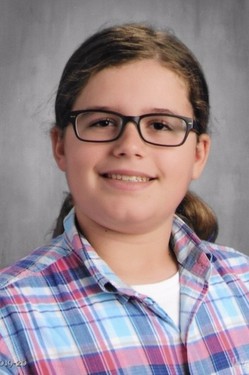 "There is a nice sense of connection even though we're all at home. It's not so much about teaching the class as it is just connecting us through our faith," says Alden, who is currently missing out on being both a cantor and altar server. "I love knowing that my teachers are there for me."
"The big thing is to be in relationship, talking with them, finding out how they're doing, seeing if we can find any other resources they might be interested in," says Michelle Valcourt, parish catechetical leader.
One advantage to the online gatherings and programming is the ability to also engage parents, since they can easily tune in along with their teenaged children.
"This is almost like the answer to a prayer – how can we get families more involved with their own teen's faith formation? And that has really been happening," says Timothy. "We've tried to make resources available to parents on a regular basis."
These teens say faith is an important part of their lives, and they want to make sure it remains that way. They say having a relationship with Jesus has helped them through these trying times.
"I think, for me, it's just knowing that there is something more and that the Lord is here anytime I need to talk to Him or lean on Him. That just helps me," says Abby.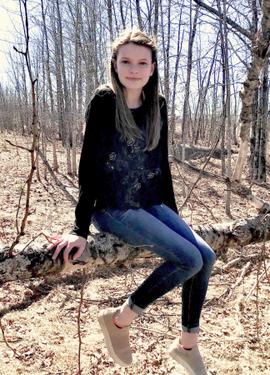 "It's a huge source of hope. I don't know how I would be feeling about all of this if I didn't have faith, because it's really given me an outlet for my worries. When I'm worried, I pray," says Haley.
"I usually just have conversations like He's right there the room, which He is," says Kailee. "It always feels so comfortable for me to pray that way."
"I try to thank God every day for what He's given me," says Alanna. "It helps me to really focus on how blessed we are. It fills me up with this amazing, cozy feeling that makes me feel closer to Him."
"I was born into a strong Catholic family, and Jesus is all I've ever known," says Taylor. "I don't know who I would be without his presence in my life, and I want to keep that going."
"People who don't have faith in God, I don't know how they do it," says Kristen. "I can't imagine how they have hope in these difficult times."