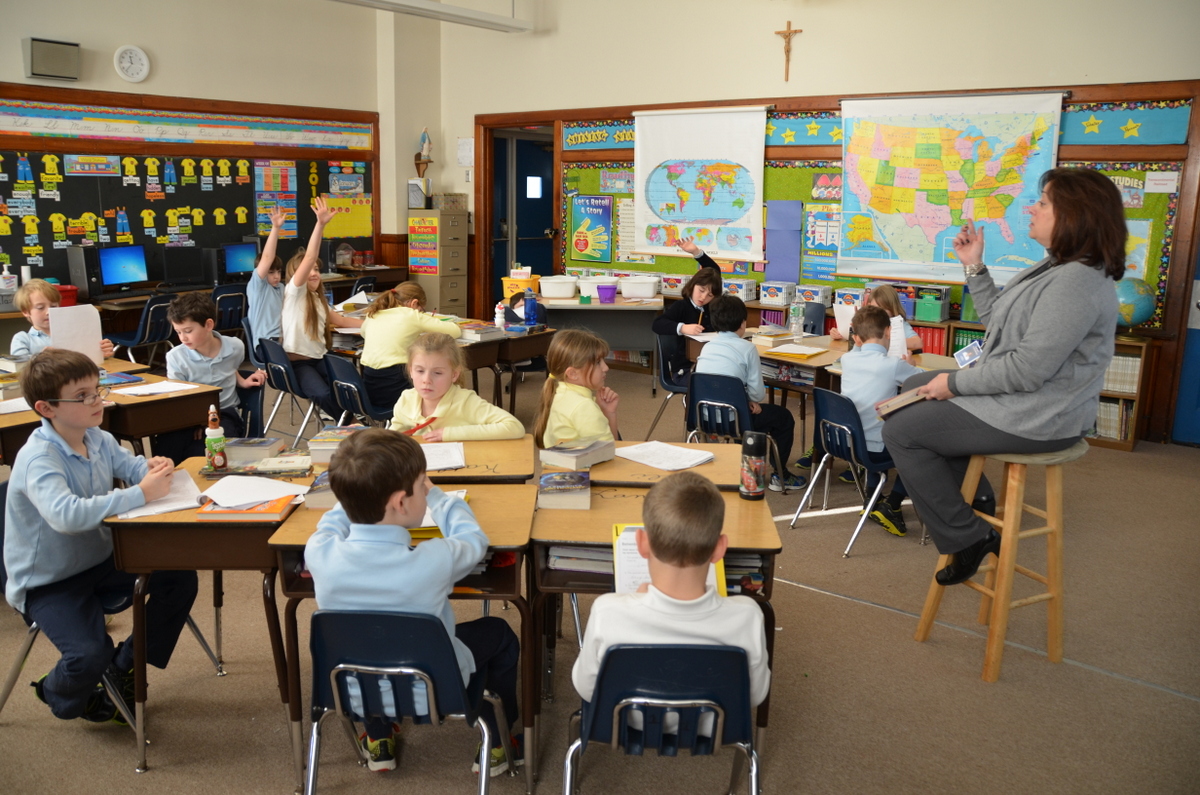 "What can we do to help each other?"
That question posed by one principal to another has led to a budding partnership between the diocese's two York County Catholic schools, Saint Thomas in Sanford and Saint James in Biddeford.
"We were thinking about what are some of the things that we can do together that would benefit our students, and our schools, and our communities, and our Church," says Donna Jacques, principal of Saint Thomas. "What is it that we can do to help each other to give our children the ideal learning experience?"
"It's two small Catholic schools that are far enough apart that we're not in the same area but close enough that we can be partners," says Nancy Naimey, principal of Saint James School.
Jacques and Naimey often ride together when traveling to principals' meetings and take advantage of the time to toss around ideas and share their visions for their schools. They discovered they have a lot in common, including a desire to keep on top of the latest teaching methods and to offer professional development for their teachers.
"It just keeps them current with what is out there," says Naimey. "I feel the teachers at both Saint Thomas and Saint James are so devoted. They want to do their very, very best. They work so hard, and they're like sponges. They relish these opportunities."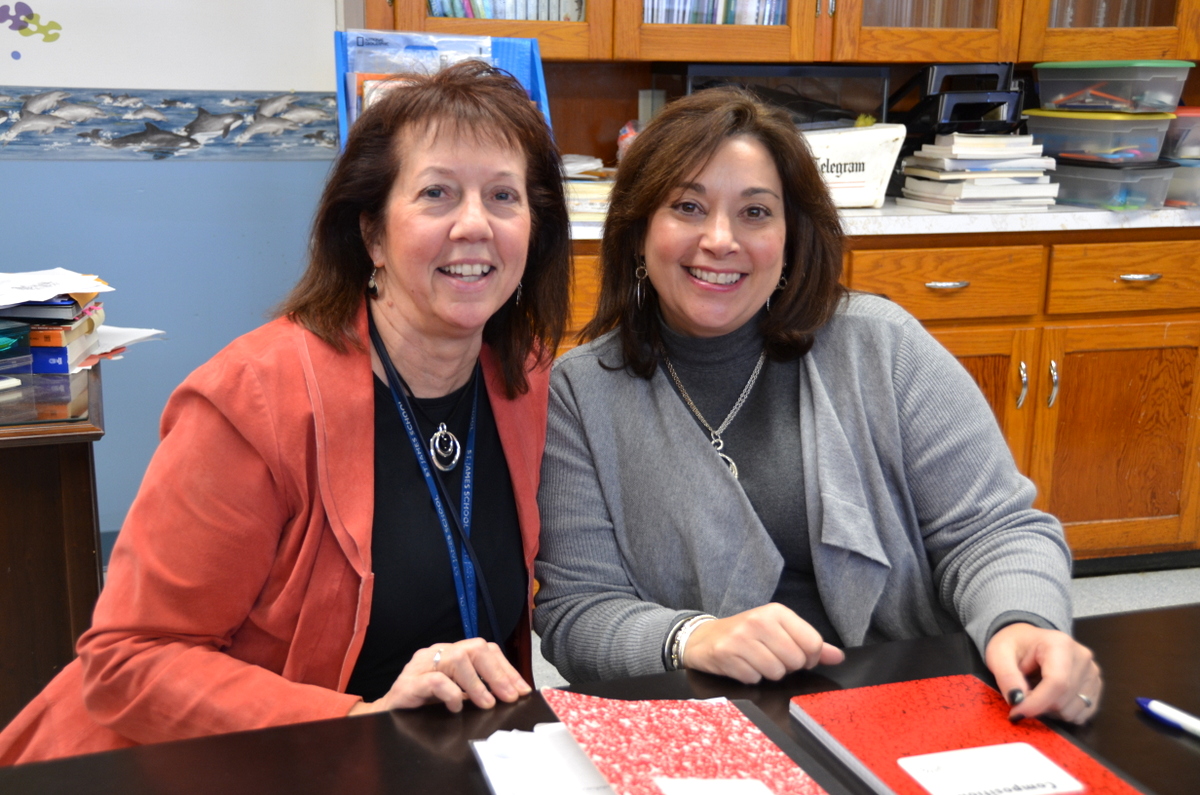 When Saint Thomas offered a workshop on STEM (science, technology, engineering, and mathematics) last August, teachers from Saint James School attended. In November, faculty from the schools joined together to learn about a new approach for teaching writing. Both schools are now using the Lucy Calkins Units of Study writing program.
"It's brand new to them and it's brand new to us, so we had a professional development workshop, both schools together, then with our grade level partners, we talked about how we're going to implement that in the classroom," says Joann Palladino, the grade three teacher at Saint Thomas.
In December, the teachers came together again when St. James School brought in a literacy expert to work with the teachers, sitting in pairs for the presentation.
In addition to the workshops, the teachers from the two schools have also been given the opportunity to spend time with one another.
"So I release my teacher for the day, and she releases her teacher for the day, so they can spend the day together sharing ideas, talking about plans," says Jacques.
"We didn't tell them what to do; we just said work on something," says Naimey.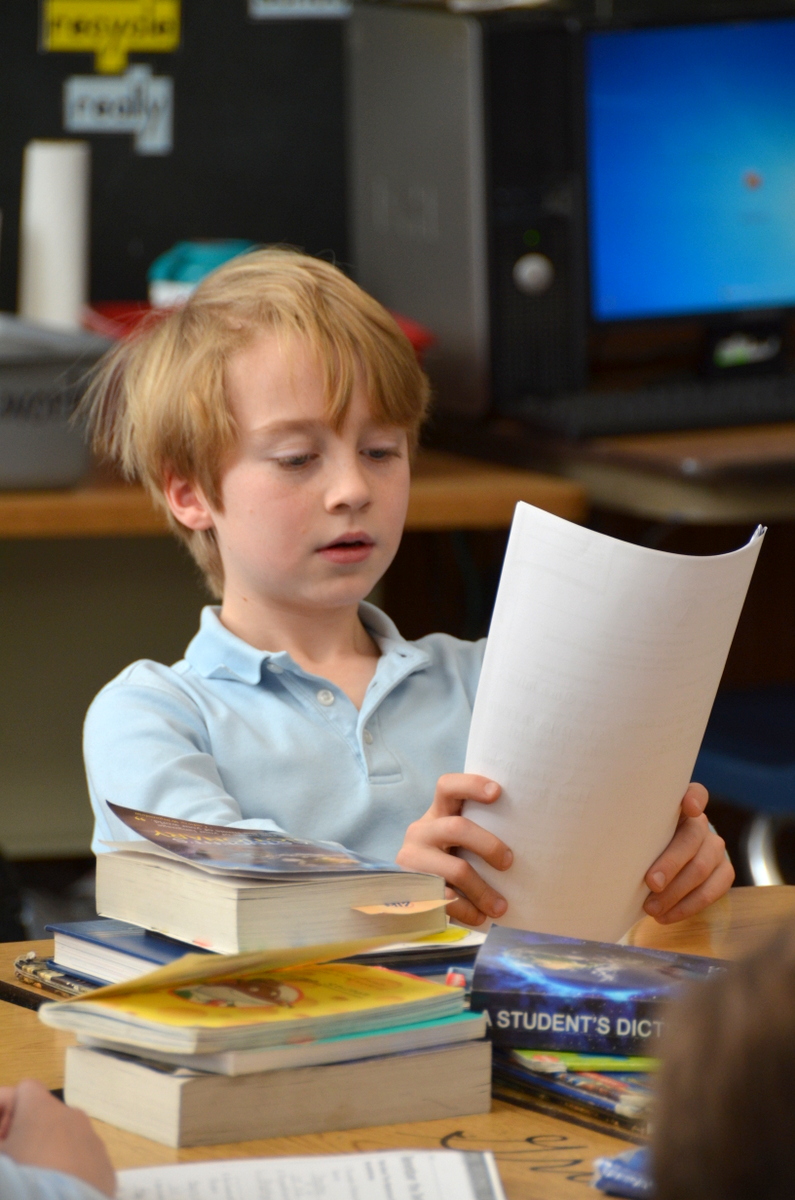 Palladino says when she first got together with Estelle Beauchesne, the third grade teacher at Saint James, she wondered how they would fill an entire day. Instead, she says, "We met at 8:30 in the morning, and we were still chatting at 2:45, when she finally left. It's a great thing to have a partner who teaches the same grade that you do because we did get a chance to bounce a lot of ideas off each other. She's been teaching for a very long time, and I've been teaching for a very long time, so we got to exchange ideas and come up with some new ones."
"There is nothing like having another third-grade teacher whom you can really talk things over with," agrees Beauchesne. "It's always nice to go into another school building and see the dynamics of another school."
The other teachers feel similarly. All have embraced the opportunity.
"I got to meet with the kindergarten teacher at St. James," says Karen Jack from Saint Thomas. "It's nice to bounce ideas off her and see what she's doing in reading or what she is doing for her writing program. So you're not an island unto yourself."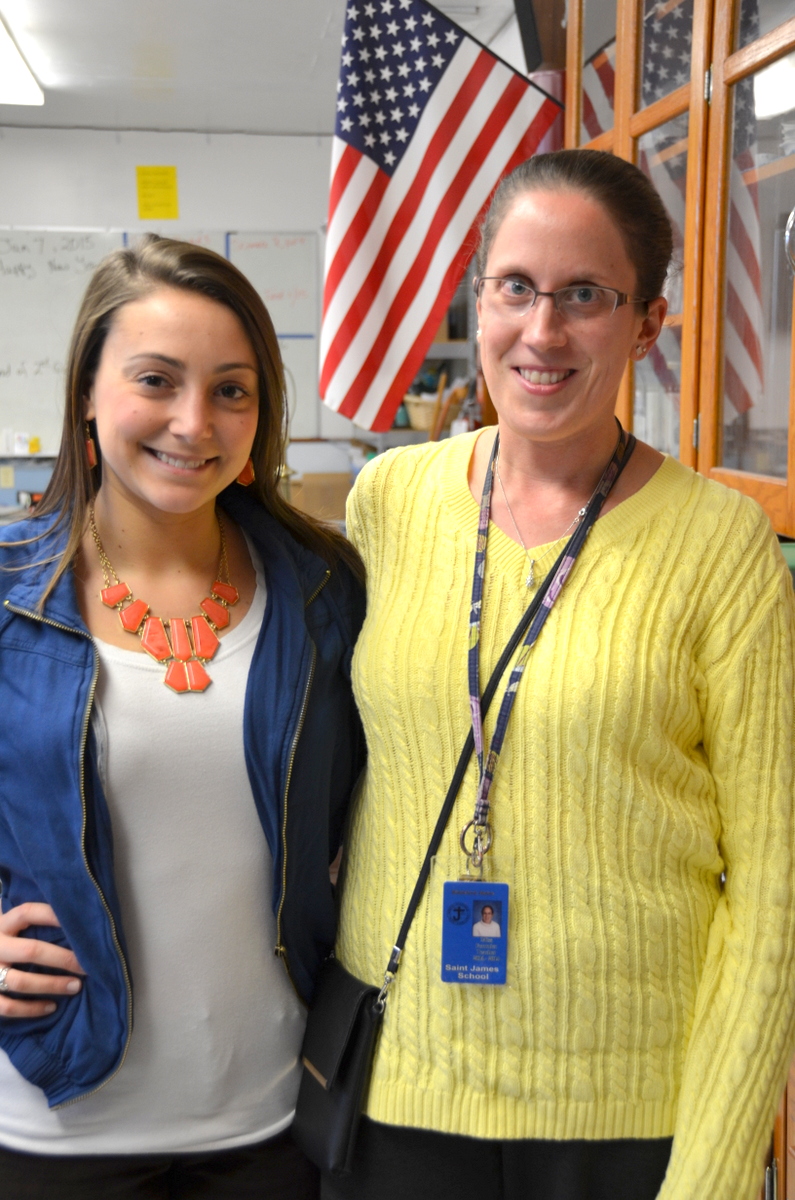 "It's really nice to bounce things off someone in the same grade level, just exchange ideas," says Marcy Fournier, the second-grade teacher at Saint James. "She has a book that she likes that she uses with the kids for literacy. And I went out and ordered it on Amazon, and we're just trading ideas back and forth."
"She had given me some ideas about writing centers and how I should go about that, and that has been helpful," says Jillian O'Donnell, who teaches second grade at Saint Thomas. "It's nice to have someone who is on the same level as you with whom you can compare notes."
"It's been fantastic. One of the drawbacks of a small school is that, for grade level purposes, you're the only teacher. So working with Saint James is giving me another first-grade teacher to collaborate with," says Lisa Gosling from Saint Thomas. "We started with writing, so I shared what I was doing, and she shared what she was doing, and the next thing you know, we had a whole mini-unit coming up because her ideas and my ideas meshed so well."
The partnership has extended to the students as well. They are now pen pals.
"I think it's very important for our students to realize that they're not alone, because we are kind of an entity unto ourselves within the Sanford school system. It's kind of neat for the kids to understand that other kids are sharing similar experiences, and that children are learning their faith every day and having that as part of their lives," says Principal Jacques.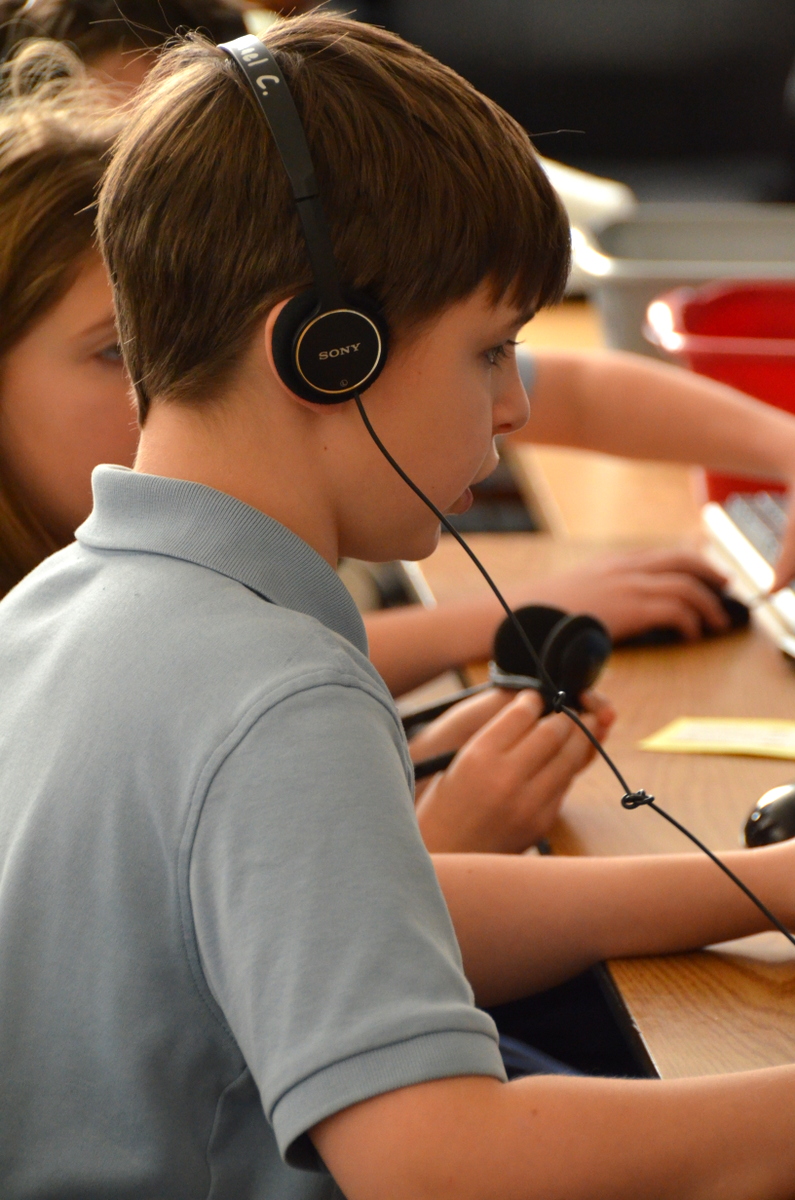 Some classes have also done joint projects. For instance the fourth graders both tackled the same Thanksgiving assignment.
"Mrs. Belanger and I did a friendly competition between our fourth grades for a creatively dressed turkey," says Keri Beaulieu, the Saint Thomas fourth-grade teacher. "They had to explain why the turkey was dressed the way he was and how he was going to escape being Thanksgiving dinner."
"We took pictures. We sent the pictures to each other, and then we projected them up there and they voted," says Karen Belanger, the fourth grade teacher at Saint James. "It was really fun to do it with the two classes."
The schools are eyeing more joint opportunities in the future, perhaps having retreat days together, a joint field day, or teaming up for student trips.
While the partnership is still in the early stages, all agree it's been an A+ arrangement.
"Just the support level is invaluable because every grade is different developmentally and intellectually," says Jacques.
"I think everyone really likes it," says Naimey. "It's been amazing."