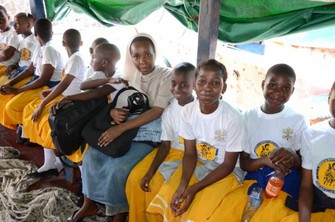 Pope Francis has set October 2019 as an Extraordinary Missionary Month, stressing that the Church's mission to spread Christ's Gospel message "remains as urgent as ever." The pope expressed hope that the month would foster greater awareness of missio ad gentes and lead to renewed fervor for the missionary transformation of Church life. The theme of the month will be: "Baptized and sent. The Church of Christ on a mission to the world."
The extraordinary missionary month will coincide with the 100th anniversary of Pope Benedict XV's apostolic letter Maximum Illud, a foundational mission document. Written a year after the end of WWI, Maximum Illud called for an evangelical approach to missionary work, separating it from nationalism and colonization. In the apostolic letter, Pope Benedict XV, who was known as the missionary pope, stressed that fostering vocations among native peoples was the greatest hope for building up the Church.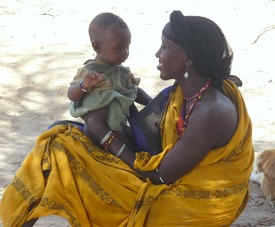 "The Catholic Church is not an intruder in any country; nor is she alien to any people. It is only right, then, that those who exercise her sacred ministry should come from every nation," Pope Benedict XV wrote.
Pope Francis said even though a century has passed, Pope Benedict XV's words still hold true because the Church's mission has not changed.
"Obeying this mandate of the Lord is not an option for the Church: in the words of the Second Vatican Council, it is her 'essential task'" he said.
The pope expressed hope that the approaching centennial of Maximum Illud would lead to renewed missionary zeal and serve as incentive to move away from self-preservation and what he called "pastoral pessism and sterile nostalgia for the past."
"May the Extraordinary Missionary Month prove an intense and fruitful occasion of grace, and promote initiatives and above all prayer, the soul of all missionary activity. May it likewise advance the preaching of the Gospel, biblical and theological reflection on the Church's mission, works of Christian charity, and practical works of cooperation and solidarity between Churches, so that missionary zeal may revive and never be wanting among us," Pope Francis wrote. "In these, our troubled times, rent by the tragedies of war and menaced by the baneful tendency to accentuate differences and to incite conflict, may the Good News that in Jesus forgiveness triumphs over sin, life defeats death, and love conquers fear, be proclaimed to the world with renewed fervour, and instill trust and hope in everyone."
Additional Resources
• Extraordinary Missionary Month
• Prayer for Extraordinary Missionary Month
• Read Pope Francis' letter announcing the Extraordinary Missionary Month
• Vatican II Ad Gentes on the Mission Activity of the Church
• Documents on the Catholic Church on a Mission