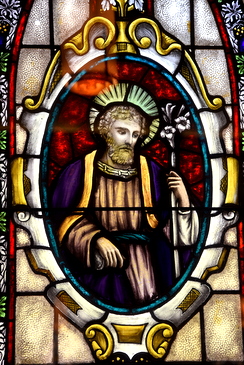 During the Year of St. Joseph, Catholics may receive plenary indulgences. Plenary indulgences, which are full indulgences, complete the healing process from sins forgiven during the sacrament of reconciliation. This is necessary because, even though God forgives us, sins have consequences in our lives and can harm our relationship with God and others, including the Church.
To receive a plenary indulgence, you must first have the interior disposition of complete detachment from sin, even venial sin. You must go to confession, receive holy Communion, and offer prayers for the intentions of the pope. If these usual conditions are met, you can receive a plenary indulgence in the Year of St. Joseph in several different ways:
Contemplate on the Lord's Prayer for at least 30 minutes
Participate in a spiritual retreat that is at least a day long and includes a meditation on St. Joseph
COmplete a corporal or spiritual work of mercy.
Recite the Rosary as a family or as an engaged couple
Entrust your day to St. Joseph the worker or seek his assistance in finding a job
Recite a prayer in honor of St. Joseph, especially on March 19 or May 1, which are his feast days, the 19th of every month, or on Wednesdays, the day dedicated to his memory..
For more details on the plenary indulgences, please read the Year of St. Joseph Decree issued by the See of the Apostolic Penitentiary.