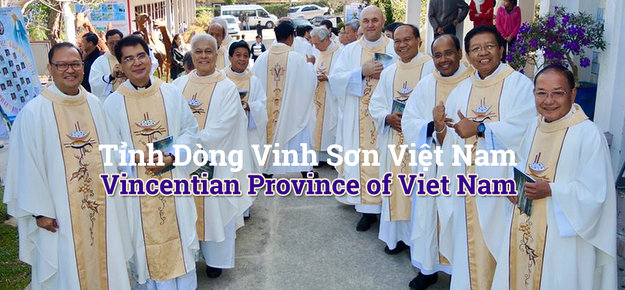 Scheduled to visit:
Our Lady of Hope Parish, Portland
Answering a call to evangelize and serve the poor and to educate clergy, St. Vincent de Paul founded the Vincentian Congregation in 17th century France, answering a call to evangelize and the serve, as well to educate the clergy.
"As a Vincentian, the poor are our heritage. If a Vincentian is no longer helping the poor, he is no longer a Vincentian," says Father John Doai Dang, a Vincentian priest.
Vincentians serve in countries around the world, including Vietnam where they have been present since 1955. In Vietnam, the Vincentians serve the poor, the homeless, migrants, and those suffering from mental illness. They teach catechism in classrooms, provide scholarships and school supplies, and organize afterschool programs. They provide medical care. They feed the poor through soup kitchens and through baking bread. They serve a Christmas dinner and give Christmas gifts to poor children. They built a purified water system.
"We try our best to do different things to serve the poor with dignity and respect in order (for them) to have a good life. We do everything in love," says Father Dang.
There are currently 100 priests and another 100 seminarians in the country. If you would like to help them in their work, please visit the Our Lady of Hope Parish online giving page.
To learn more about the work of the Vincentians in Vietnam, we invite you to watch the video below.