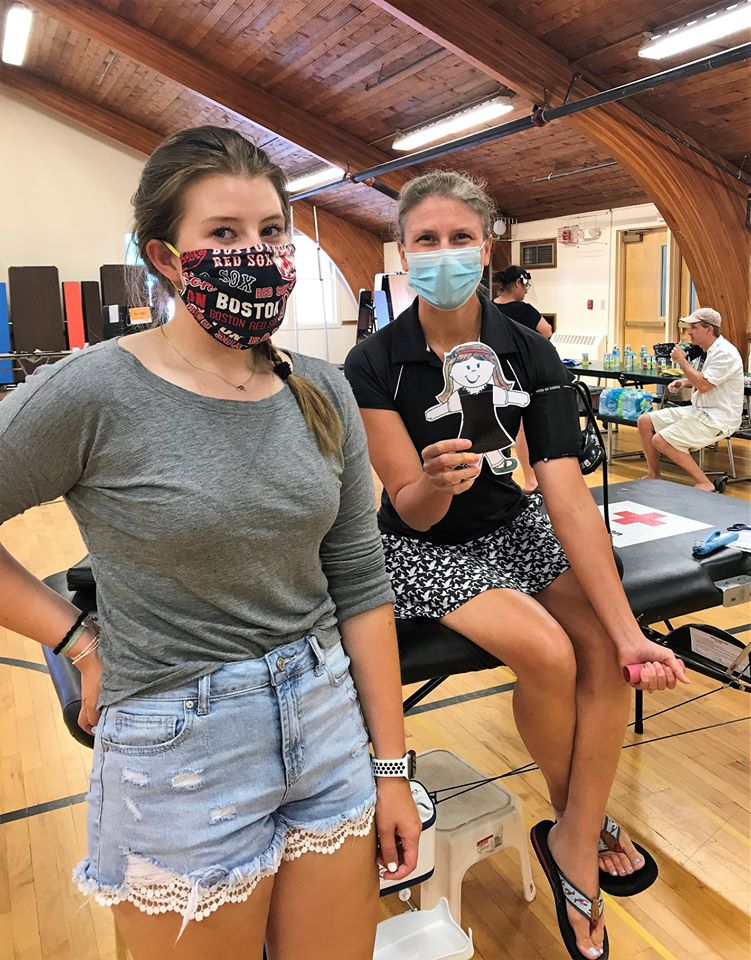 PORTLAND---Ella Couture, a St. Brigid School alum and current high-school student, had a goal of collecting 28 pints during a St. Brigid School blood drive in Portland on August 5.
"A total of 45 participants donated 40 pints!" said Ellen Couture, Ella's proud mom and an executive assistant at St. Brigid. "Huge thanks to the American Red Cross team and all the donors who came out to make this event such a success. Their donations could help between 40 and 100 people."
Ella, who is also an associate at the school's aftercare program, previously led current students and staff in holding a blood drive on June 23, also held at the school's Father Hayes Center. That drive filled all of its 38 appointment slots in a week.
"It is important for these events to happen because donating blood saves so many lives and has a positive impact on many people and families," said Ella.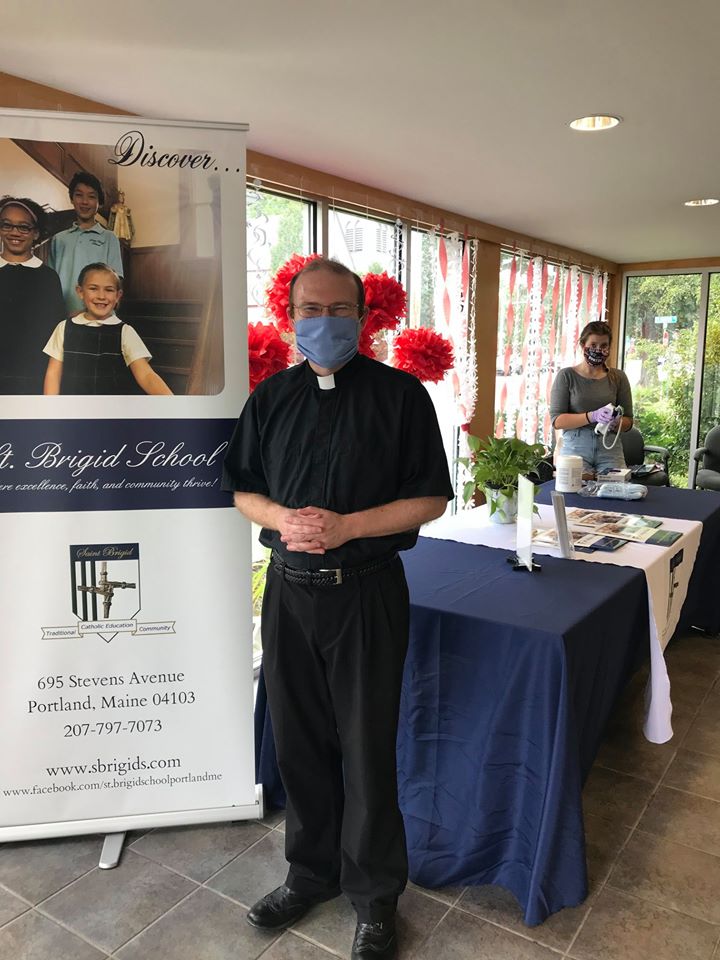 The blood drive featured safe distancing guidelines, temperature screening, and even a bag of St. Brigid goodies for each donor as a thank you gift.
During the COVID-19 pandemic, the American Red Cross has struggled to secure hosts for crucial blood drives as the organization is currently not permitted to use "blood mobiles" for drives, and additional protocols in place eliminate other possible venues.
As part of its "Summer of Service" initiative, St. Brigid School answered the call.
"They are grateful for these opportunities as finding locations has been tough," said Ellen.
The "Summer of Service" at St. Brigid is a program that includes weekly activities for students, families, and staff to better themselves, the school, and the community.
Projects include lemonade stands that will assist non-profits, initiatives that will help local restaurants and businesses, and an initiative to deliver smiles to residents at assisted-living facilities and homebound parishioners.