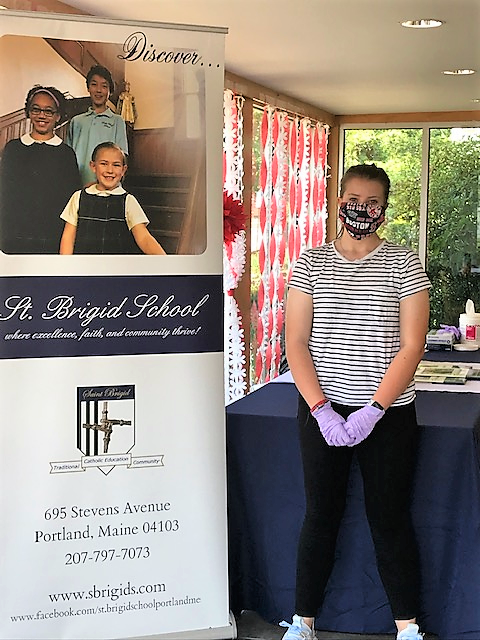 PORTLAND---As part of its "Summer of Service" program, St. Brigid School hosted a successful blood drive on June 23 at the school's Father Hayes Center. All 38 appointment slots were booked in a week, and enough blood was collected to potentially save the lives of 35 people. The blood drive was organized by Ella Couture, a St. Brigid School alum and current high-school student, with current students and staff assisting.
"It is important for these events to happen because donating blood saves so many lives and has a positive impact on many people and families," said Ella.
With the American Red Cross lacking available locations due to pandemic regulations, Ella and other students and staff at St. Brigid have volunteered to host another blood drive on Wednesday, August 5, from noon to 5 p.m. The drive will once again be held at the school, located on 695 Stevens Avenue in Portland.
The event on August 5 will feature an increase to 47 appointment slots. To pre-register for a time, visit the St. Brigid School Facebook page or the American Red Cross registration page.
The blood drive will feature safe distancing guidelines, temperature screening, and even a bag of St. Brigid goodies for each donor as a thank you gift.
The "Summer of Service" at St. Brigid is a program that includes weekly activities for students, families, and staff to better themselves, the school, and the community. Planned projects include lemonade stands that will assist non-profits, initiatives that will help local restaurants and businesses, and a project to deliver smiles to residents at assisted-living facilities and homebound parishioners.