"Like you, I am profoundly disheartened by the reports that have emerged in recent weeks regarding Archbishop McCarrick and the grand jury report in Pennsylvania. These stories of past sexual abuse by clergy were painful to hear and horrible in nature. Terrible harm has been done by individuals who were supposed to be trusted ministers and, instead, abused their power and damaged the dignity, humanity, and even the faith of victims/survivors. The vast majority of Catholic priests are men of integrity who are dedicated to unwavering good works and spreading the Good News of Jesus, but these past criminal and sinful acts diminish us all.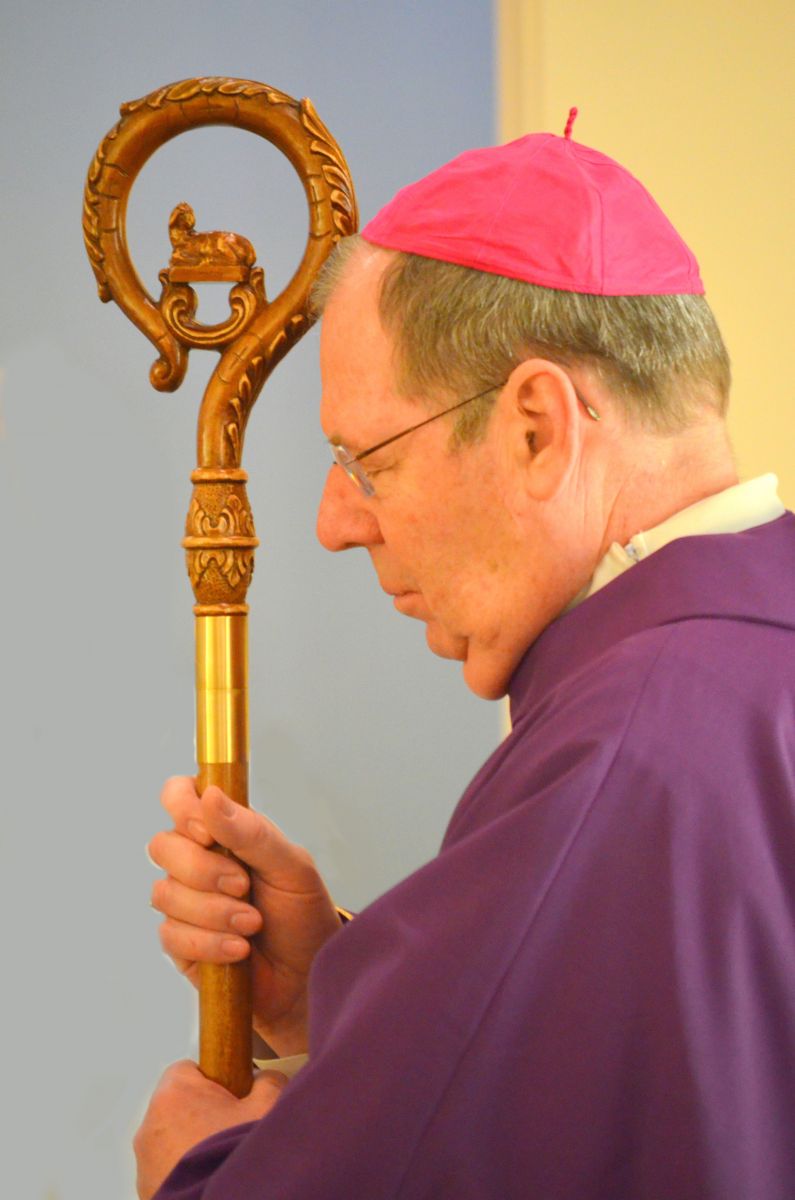 I am encouraged that Cardinal DiNardo, president of the United States Conference of Catholic Bishops, made an announcement today concerning the way in which we, as bishops, will respond to this crisis. Three goals have been established: first, a full investigation into the McCarrick case; second, a new and confidential way for individuals to report complaints against bishops; and, finally, advocacy for better procedures to resolve complaints against bishops through fair and transparent proposals. There will be substantial involvement of the laity in this process as their presence and expertise will be invaluable. These goals aim to put stronger protections in place against predators and anyone who is complicit.
Since my arrival in Maine, I have been blessed to be a part of a group of people, lay and clerics, dedicated to ensuring that the Church is a safe environment for children and all those who seek a place to draw near to God. We are in full compliance with the Charter for the Protection of Children and Young People and whenever a claim of sexual abuse of a minor has been made known to the diocese, civil authorities were notified, and an internal investigation was conducted by the diocese's Office of Professional Responsibility, at present led by Michael Magalski, a retired agent-in-charge of the U.S. Secret Service. That process remains in place today. The vigilance created by the diocese's procedures have created a safer Church, and there have been no substantiated incidents of sexual abuse of minors involving a Maine cleric since their inception.
Both the sexual abuse of a minor, and the abuse of power by authority, cannot be allowed inside the walls of our places of worship. Our repentance, and our resolve to keep the Church a place that is safe for all is crucial. So, too, are our prayers for divine assistance. The Lord Jesus can heal what we are unable to do; that is the message of our faith. We ask for the Lord's divine consolation for the victims/survivors and their families, and for the grace of being able, as the Lord Jesus wishes for us, to accompany those harmed on a path to healing."
Bishop Deeley encourages anyone who may have information about any case of sexual abuse of a minor by a Church representative to contact civil authorities and Michael Magalski, Director of the Office of Professional Responsibility for the Diocese of Portland, at (207) 321-7836 or at [email protected].