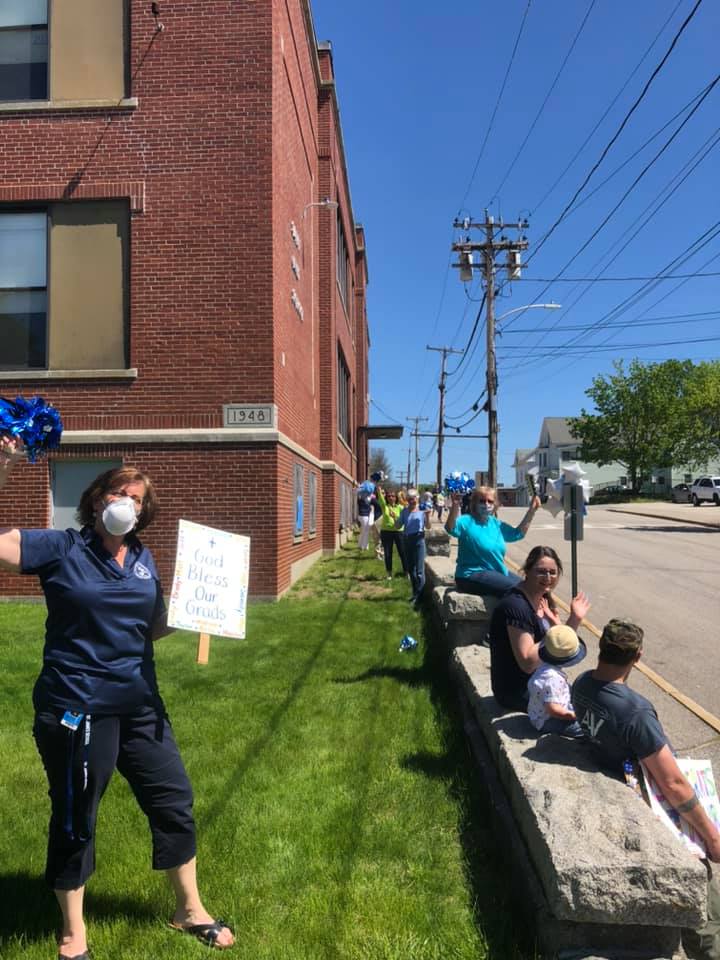 BIDDEFORD---"There wasn't a dry eye on the staff and the eighth graders' smiles could not have been any wider," said Principal Nancy Naimey. "Saint James School is truly a family and a very special place."
On Friday, May 22, the faculty and staff from the Biddeford school surrounded the school yard of Saint James, located on 25 Graham Street, to offer a special tribute to the graduating eighth graders.
The eighth graders were slowly driven by the school to take in the scene as their principal, teachers, ed techs and aides, cafeteria staff, and other Saint James employees stood six feet apart with signs, pom-poms, and cowbells to congratulate them on graduating middle school.
Additional commemorations of their achievement are still in the planning stages, including a graduation Mass and ceremony.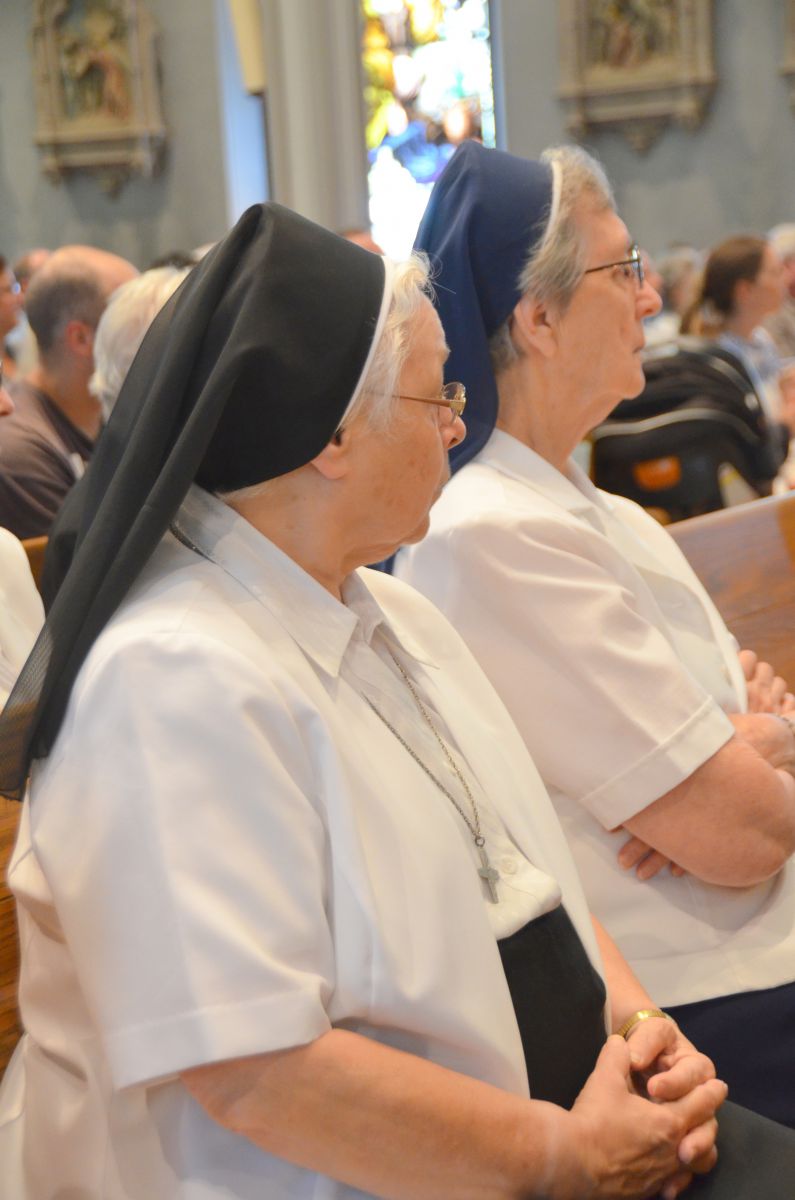 Saint James, like all of Maine's Catholic schools, has been praised in their communities and in the media for their preparedness and execution of distance learning in the face of the COVID-19 pandemic (www.pressherald.com/2020/05/05/going-the-distance-in-learning-at-st-james-school and www.portlanddiocese.org/content/st-james-school-biddeford-receives-parents-preparedness-face-pandemic).
"Our kid-friendly mission is SAFE (Service-Academics-Faith-Excellence) and I believe we continue to be true to that mission," said Naimey. "I have no doubt that the Good Lord watches over our school and we will survive this abnormal time in our lives."