Diocesan Youth & Adult Recognitions
The annual Youth Ministry Convention offers us an opportunity to advocate on behalf of youth ministry by recognizing those youth and adults who provide an exemplary model of living the Gospel life. In that spirit, the Diocesan Office of Lifelong Faith Formation promotes the following national recognitions in youth ministry, raising up those in our faith communities who are living models of the Catholic faith.
See nomination form below
Diocesan Youth Recognition--St. Timothy Award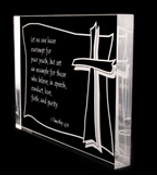 Criteria--Highest recognition from the National Federation for Catholic Youth Ministry (NFCYM) a diocese may confer to a junior or senior in high school who:
Lives as a disciple of Christ, setting a positive example as outlined in 1 Timothy 4:12: "Do not let anyone look down on you because you are young, but be an example for the believers in your speech, conduct, your love, faith and purity."
Witnesses to their faith by exhibiting Catholic morals and integrity
Demonstrates Gospel values through service to others
Exhibits Christian leadership in parish, school, Scouting, and/or community settings.
Up to twelve recipients a year; a maximum of four nominations considered per cluster
---
Diocesan Adult Recognition--Companions on the Journey Award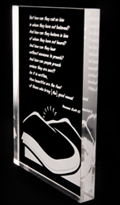 Criteria--Highest recognition from the NFCYM for a diocese to confer to adults who demonstrate:
Excellence in youth ministry as reflected in Renewing the Vision
Commitment to ongoing education and formation
Longevity in ministry (5+ years)
Commitment to young people
Outstanding leadership at the local and/or diocesan level
Up to six recipients a year; a maximum of two nominations considered per cluster
---
St. Timothy & Companions on the Journey Nomination form (due by March 9th)