AUGUSTA---Students at St. Michael School in Augusta presented the Living Stations of the Cross on Wednesday, April 10, and Thursday, April 11, at St. Mary of the Assumption Church in Augusta (additional pictures below).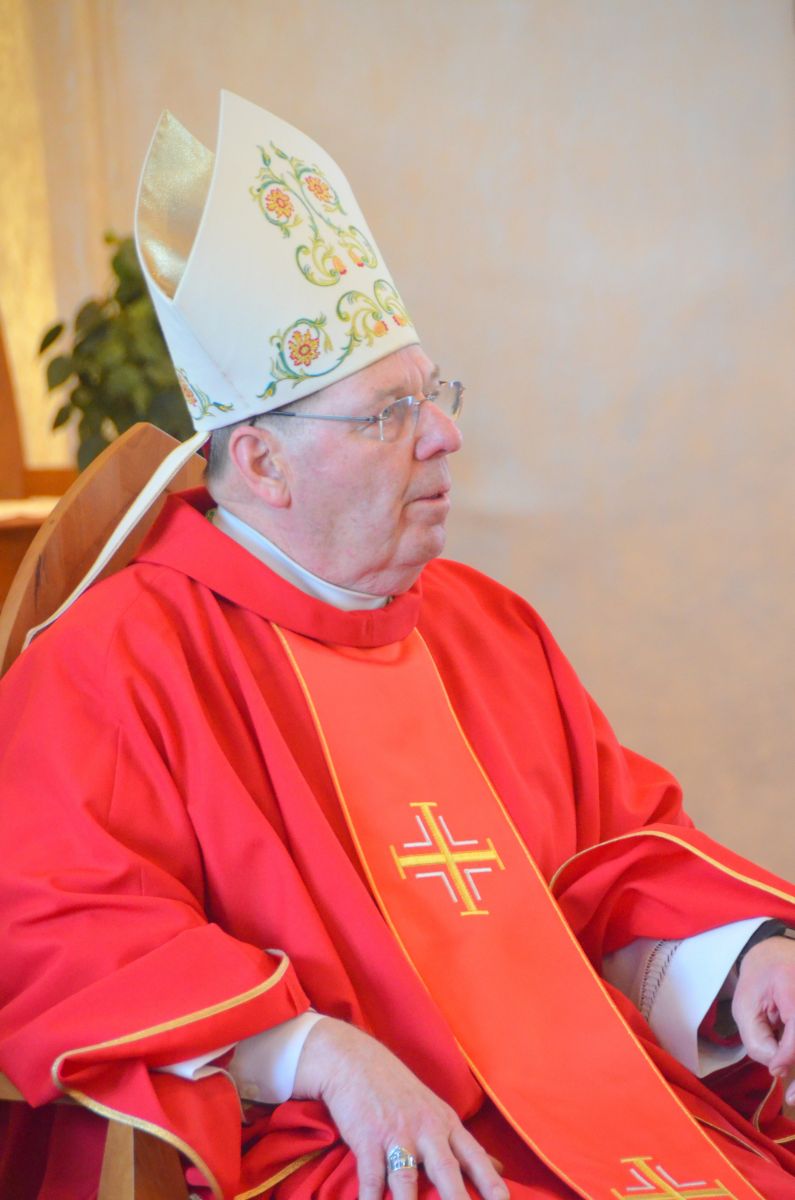 The presentations were just a pair of the many given by Catholic school students and members of parish youth ministry across the state this Lent, with additional presentations scheduled for next week.
The eighth graders led the Living Stations of the Cross for St. Michael School, with the sixth and seventh graders singing during the presentations.
"It was a narration along with music and acting," said Kevin Cullen, principal at St. Michael. "It truly was a powerful and moving experience."
The Stations of the Cross began as the practice of pious pilgrims traveling to Jerusalem to retrace the final journey of Jesus Christ to Calvary. They have been prayed for centuries, allowing Christians who are unable to make a pilgrimage to the Holy Land to spiritually follow in the steps that Jesus took from his arrest and judgment to his crucifixion, death, and burial.
Parishes often include the Stations of the Cross in their Lenten observances because it is a season in which Christians are called to deeper prayer and reflection upon Christ's Passion and death.
Presentations of the Stations of the Cross are scheduled across Maine during Holy Week. To view a listing of parishes offering the Stations of the Cross, including dates and times, click here.