AUGUSTA---Parishioners and families around Maine participated in the Catholic Relief Services (CRS) Rice Bowl program during Lent. The initiative is a faith-in-action program that encourages Catholics to fill cardboard bowls with monetary donations, giving alms to those in need and honoring Jesus' call to serve our neighbors.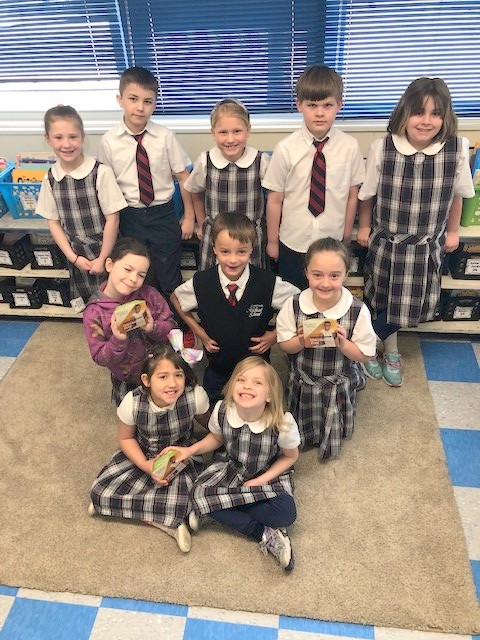 Meaningful sacrifice that can touch people of all ages.
"Our second graders passed out rice bowls to every grade at the beginning of Lent," said Denise Levesque, marketing director at St. Michael. "They collected full bowls of money donated by the students from each class every Friday throughout Lent."
"The St. Michael School students raised $629.64!" said Yvonne Chace, director of missions and CRS for the Diocese of Portland. "I'm super proud of them!"
Holy Cross School in South Portland raised $420.44 as well.
This year's rice bowls are currently being collected at Maine parishes, but during Lent in 2018, individuals and families in the Diocese of Portland combined to raise over $62,000 for the program.
"The Rice Bowl program reminds us that we do not stand alone in this world," said Bishop Robert P. Deeley. "People keep them on their tables and families say the prayer that is on it together. It is a program that helps us remember our need to be grateful to God and helpful to those who have less. Rice Bowl and CRS' effort to care for the poor all over the world should always know generosity."
According to CRS, 75% of the donations support CRS' humanitarian relief programs in nearly 100 countries worldwide, while 25% of the proceeds are given to hunger and poverty alleviation efforts in the donors' communities.