AUGUSTA---"Participating in something like this shows the true meaning of Christmas," said sixth grader Brady Hopkins of St. Michael School. "After all, isn't that what God wants us to do? Be more like Jesus and give to others who have less?"
The words of Brady captured the spirit felt throughout the day in the gym of the Augusta school on Tuesday, December 20. Sixth, seventh, and eighth graders from St. Michael participated in a day of service that offered Christmas toys to hundreds in need but, more importantly, delivered joy to a group of people who gratefully accepted it.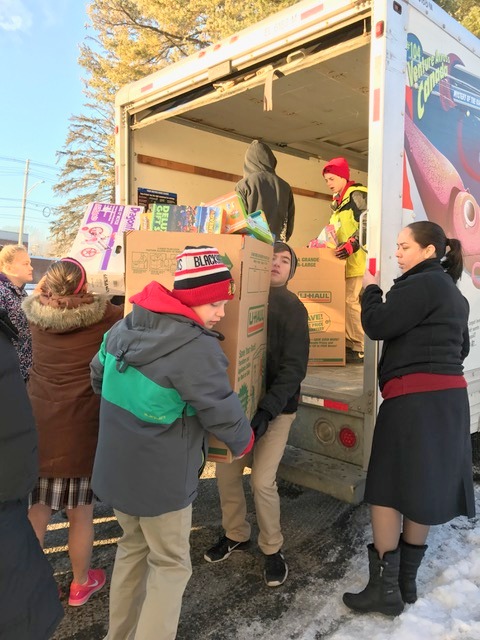 The students assisted representatives from the Capital Region Salvation Army in distributing toys to nearly 200 local families (additional pictures below).
Over thirty of the students began their work while the sun was still rising to unload the trucks of toys and set them up in advance of the arrival of the recipients. The gifts included toys, educational supplies, board games, clothes, diapers, and over 50 bicycles. Large bags filled with the gifts were numbered for each registered family who had made arrangements with the Salvation Army to receive them. The families must live in the Augusta area and meet financial requirements.
"The students worked during the day in one-hour shifts," said Cullen. "Sixty students participated, all the way until 2:30 p.m."
"I'm honored and thrilled to be a part of something so important," said sixth grader Jill Aigbivbalu.
Families received the appropriate toys for the age and gender of their children. Due to the overwhelming donations received by the Salvation Army, each participating family also had the chance to choose one additional toy per child.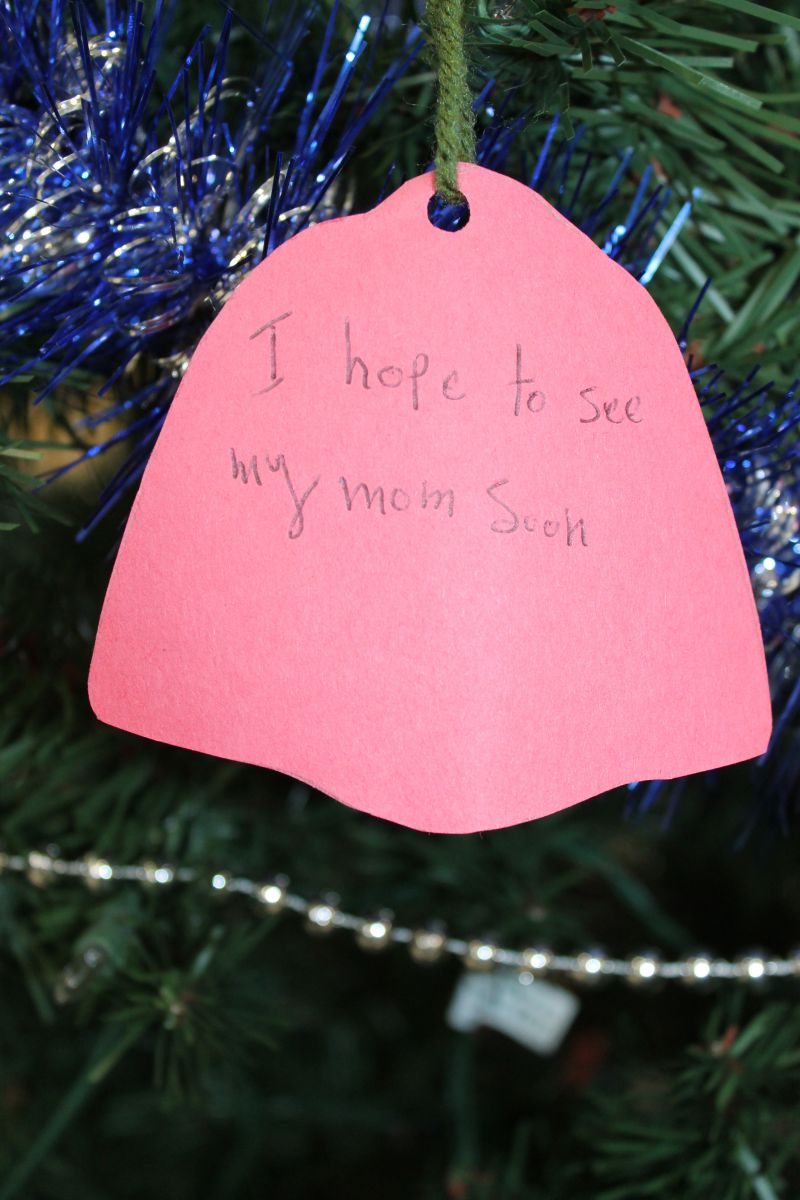 After each family collected their gifts, they were given the opportunity to write prayers on paper ornaments for a Christmas tree set up by the Salvation Army.
"God bless and thanks for making Christmas possible for my family," one paper ornament read.
The Christmas event stems from the successful Thanksgiving partnership between the school and the Salvation Army that annually provides over 150 Thanksgiving baskets, containing all of the fixings for a traditional meal, to community members.
"When we were doing our distribution at Thanksgiving this year, representatives from the Salvation Army were looking at the size of our gym and wished aloud that they had a place like this to give out their Christmas toys," said Kevin Cullen, principal of St. Michael. "I said, 'How about this gym?'"
The event on Tuesday was so successful that both St. Michael and the Salvation Army hope it becomes an annual tradition.
"The hard work lasted a day," said Cullen. "The students' experience of seeing those smiles and knowing you helped create them will last a lifetime."